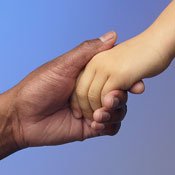 Mississippi ranks last in the nation for overall child wellness, according to findings from an Annie E. Casey Foundation study released earlier this week.
The Kids Count Data Book, released July 27, ranks each state on how well its children are doing based on education, health, economic, safety, and risk factors using data from 2007 and 2008.
More than a third of all children in Mississippi do not have parents with secure employment, the study finds. In 2008, 35 percent of Mississippi children lived in families where no parents had full-time, year-round employment, compared to national rate of 26 percent.
The percentage of Mississippi children living in poverty increased to 30 percent in 2008, while the national average was 18 percent. The study also finds that the teen birth rate in Mississippi is 72 out of every 1,000 females ages 15 to 19.
Other states that rank at the bottom of the rankings for overall child health and welfare include: Louisiana, 49; Arkansas, 48; Alabama, 47; New Mexico, 46; and South Carolina, 46.
Roy Mitchell, director of the Mississippi Health Advocacy Program, says he isn't surprised at the news. He said state legislation can create extra barriers for people who need health assistance. "Our policy-makers work hard at keeping us (last) on that list," Mitchell said of the study. "There are 100,000 uninsured kids in our state, and about three-quarters qualify for a state insurance plan."
Mitchell said one barrier is eligibility requirements for insurance programs like Medicaid or State Children's Insurance Program that mandate that parents bring each child face-to-face with an eligibility worker once a year.
"I truly believe that we value the health of our kids, but our policy makers don't get it," he said. "We need to bridge the disconnect between public opinion and public values, and what our policy makers make as their priority."
The state did see improvements in the number of students staying in school and graduating as well as the infant mortality rate. The number of 16- to 19-year-olds who are not in school and have not graduated high school decreased from 15 percent in 2000 to 7 percent in 2008, just above the national rate of 6 percent, leaving Mississippi, along with 10 other states, tied for 25th in the nation. In 2007, the infant mortality rate was 10 deaths per 1,000 live births, which is 7 percent lower than in 2000. While this rate in Mississippi has continued to fall, the state still ranked last nationally.
Annie E. Casey Foundation President and CEO Patrick McCarthy said during an Internet teleconference last week that it is difficult to have a good grasp on the conditions facing America's children because state and federal agencies collect data too infrequently.
McCarthy said all the national data available for the study is from 2007 and 2008, before the recession began to affect most U.S. families. The full impact of the recession on child wellness will be better understood when the U.S. Census Bureau releases data later this year.
"While many indicators point to our country's slow climb out of this severe economic downturn, we still have a slow recovery ahead of us," McCarthy said. "Economists tell us that high levels of unemployment may persist for several years, and at the same time the safety-net programs and the other kinds of supports that working families rely on to make ends meet are in danger of being drastically reduced."
States are making huge budget cuts, primarily in education, child care, health care, job training, summer employment and after-school programs, he said.
"Even though the American Recovery and Reinvestment Act helps states put off even more cuts to services in the short term, the states are now feeling the full impact of the fiscal crisis as their revenues shrink and their need for state-funded supports grow," McCarthy said.
McCarthy said that the federal government can improve data collection on children by expanding the National Survey of Children's Health, adopting a supplemental poverty measure to update the Census Bureau's current poverty measure and increasing the sample size of the annual American Community Survey. He also suggests more federal funding for the National Center for Health Statistics to help modernize the National Vital Statistics System, which provides crucial data for these studies.
Previous Comments
ID

158920

Comment

Upside: More family time at home.

Author

jbreland

Date

2010-07-30T15:33:12-06:00
Support our reporting -- Follow the MFP.