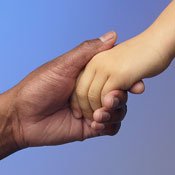 An annual report on children's well-being again ranks Mississippi last in the nation, but it includes signs of progress.
Stories this photo appears in:
By many measures, children in Mississippi are worse off than kids in most other states, but Mississippi shows some bright spots. The Annie E. Casey Foundation's annual "Kids Count" report ...
Education
Mississippi ranks last in the nation for overall child wellness, according to findings from an Annie E. Casey Foundation study released earlier this week.