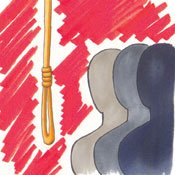 The state of Mississippi is set to execute Joseph Daniel Burns on July 21, making Burns the third inmate executed this year. Attorney General Jim Hood asked the Mississippi Supreme Court June 21 to set an execution date for Burns, the same day that the U.S. Supreme Court turned down Burns' request for a hearing. Burns follows Gerald James Holland and Paul Woodward, whom the state executed May 19 and 20, respectively. Holland and Woodward were the first two executions in the state since 2008, and Burns' execution will make 2010 the busiest year for Mississippi's death chamber since 1961.
Mississippians could be forgiven for wondering if the state and, more specifically Hood, is on an execution spree. After all, the 2011 statewide elections are nearing, and executing prisoners often plays well politically among "tough on crime" advocates. But Hood is simply following common state practice. Mississippi law requires the state Supreme Court to set an execution date for a death-row prisoner within 30 days after he or she exhausts federal appeals.
The state's busy execution chamber is more a function of procedural coincidence than political machination, according to Andre de Gruy, director of the state's Office of Capital Defense Counsel. De Gruy noted that liberal critics accused then-Arkansas Gov. Bill Clinton of political opportunism when executions appeared to increase during his presidential campaign.
"There are always these political rumors," de Gruy said. "The truth is that it's not (political). These cases are working through the system. For the most part, the process is somewhat predictable by those who are in the system."
Death-penalty appeals take an agonizingly long time for all involved: crime victims, convicts and lawyers on all sides. The federal appeals process alone regularly takes nearly four years, de Gruy said.
Burns received his death sentence in 1996 for the 1994 murder of Floyd Melvin McBride, a Tupelo hotel manager. It was 1999 before Burns exhausted his direct appeals, challenging the conviction at the state level. Burns then filed a request in October 2001 for a new hearing in Lee County Circuit Court, arguing that errors by his trial attorney entitled him to the hearing. In April 2002, the state Supreme Court granted him the hearing on limited grounds, but the Circuit Court upheld his death sentence. Burns appealed again, but the state Supreme Court denied his post-conviction petition in 2004.
Burns then turned to the federal courts. In August 2008, U.S. District Court Judge W. Allen Pepper turned down Burns' request for a federal hearing and, one year later, the 5th U.S. Circuit Court of Appeals did the same.
The U.S. Supreme Court's denial on June 21 marks the end of Burns' options at the federal level. He can still petition Gov. Haley Barbour for clemency, and Glenn Swartzfager, director of the state's Office of Capital Post-Conviction Counsel, has indicated he will soon file that petition.
Swartzfager's office has only existed since 2000, and de Gruy says that the lack of state-funded post-conviction attorneys before 2000 is partly responsible for the irregular progress of death-penalty cases in the state.
"If the federal courts appointed a lawyer, and they went back and did the state court work, they were trickling through, but they were pouring into state post-conviction," de Gruy said. "The cases were bogged down."
The creation of the Capital Post-Conviction office helped clear the backlog of cases somewhat but not immediately. State funding only provided for three lawyers to handle more than 20 labor-intensive cases. In a lawsuit filed May 6 
on behalf of 16 death-row inmates, Jackson lawyer Jim Craig argued that the state has underfunded and overburdened the post-conviction office.
"They created the post-conviction office to bust up the logjam in state court, and (the cases) shot through into federal court," de Gruy said.
"Now the lawsuit that Jim Craig just filed is basically saying, 'When you busted the logjam, you didn't do it in a fair manner.'"
If Craig's lawsuit is successful, some of the cases that had finished the state post-conviction process and progressed to the federal level could return to state court. At the state level, 21 inmates are in various stages of the post-conviction process, while seven are still making direct appeals on their convictions.
At the federal level, 21 inmates have post-convictions pending in district court. Those furthest along in the death-penalty process are the nine inmates with petitions pending before the Fifth Circuit.
Still, it appears unlikely that any of those would receive an execution date this year. If the Fifth Circuit denies relief, an inmate still has 90 days to file a petition with the U.S. Supreme Court, which then requires a response from the state. Even then, the Court usually takes a month or two even before turning down a petition.
Mississippi Executions Since 1976
09/02/1983 Jimmy Lee Gray
05/20/1987 Edward Earl Johnson
07/08/1987 Connie Ray Evans
06/21/1989 Leo Edwards
07/17/2002 Tracy Hansen
12/11/2002 Jessie Williams
12/14/2005 John Nixon
10/18/2006 Bobby Glen Wilcher
05/21/2008 Earl Wesley Berry
07/23/2008 Dale Leo Bishop
05/19/2010 Paul Everette Woodward
05/20/2010 Gerald James Holland
More like this story
More stories by this author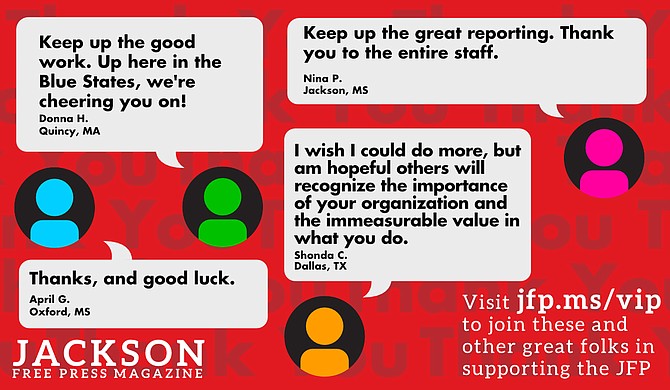 Thanks to all our new JFP VIPs!
COVID-19 has closed down the main sources of the JFP's revenue -- concerts, festivals, fundraisers, restaurants and bars. If everyone reading this article gives $5 or more, we should be able to continue publishing through the crisis. Please pay what you can to keep us reporting and publishing.