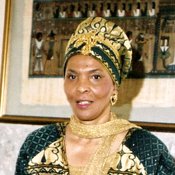 Dorothy Stewart is putting the issues on the air. Education, health care, job opportunities, the proposed consolidation of historically black colleges and universities, the role churches play in African American communities and the Farish Street development project are all issues "that need to be addressed and understood" by the people of Jackson, Stewart says.
Stewart, 70, is passionate about increasing the community's knowledge and participation in those issues. She grew up in Clinton but has lived in Jackson since her college years when she attended Jackson State University. After graduating, Stewart taught history, government and economics in the Jackson public schools system. She is also a lung cancer survivor.
In 1978, Stewart founded Women for Progress, an organization focused on bettering Jackson through awareness and advocacy of political, economic and educational issues. Starting Feb. 10, Stewart will also co-host the group's new talk-radio program, "Women for Progress Radio," which will broadcast on WMPR, 90.1 FM every Wednesday at 7:30 p.m.
The radio show is the brainchild of current Women for Progress President Willie Jones. Focusing on important community issues, Stewart says it will also feature discussions on how people can empower themselves.
"We work so hard trying to get people out to forums and things of that nature and (Jones) said, 'Well, let's do the forums on the radio,Ҕ Stewart says.
"If you have pride and love for yourself, you will respect yourself and pretty much demand that others respect you, and you will provide for your people," Stewart added. "It's on us to create for ourselves."
Stewart hopes that Women for Progress Radio will provide a hands-on way to increase political participation.
"I hope it will accomplish the desire to know more and for the general population to become more actively involved in bringing about change," she says. "I hope that our public will be come more conscious."
More like this story
More stories by this author