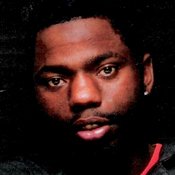 Candles burned in Galloway United Methodist Church today to commemorate the lives of six homeless men who died in Jackson this year.
Linda Townes, who directed Mississippi State Hospital's Stubbs Homeless Program for 20 years until her retirement this October, helped found the memorial service in 1992 with the National Coalition for the Homeless. This morning, she played a Tibetan singing bowl and invited attendees to write prayers on cloth flags and drape them over a Christmas tree.
The memorial event is a joint production of the Mississippi State Hospital's Stubbs Homeless Program and Partners to End Homelessness. The annual James Ivory Homeless Persons' Memorial Day is named after James Ivory, a homeless advocate and former director of the Jackson-Hinds Comprehensive Health Center's Homeless Clinic, which has also been renamed in his honor.
This morning's event commemorated six of the city's homeless who died this year: Buddy Campbell, Kim Cooley, Leroy Ratcliff, Robert Rhodes, Jeremy Cortez Smith and a man known to advocates only as "B.C."
Most were relatively old and had health problems. Smith was only 20, however, when a fire razed the abandoned warehouse that he was using for shelter. Smith's death in January prompted an outpouring of grief from family and community members for the one-time student in Jim Hill High School's International Baccalaureate program. Many homeless advocates suspected that the blaze spread from a fire that another person taking refuge in the building may have started to keep warm.
Tina Haywood, chairwoman of Partners to End Homelessness, noted that Hinds County has more than 800 churches. If each church adopted a single homeless person, it would provide shelter for the county's entire homeless population, Haywood said. Partners to End Homelessness conducts an annual headcount in January of the homeless population in each of its five member counties. The most recent count in Jackson found 799 homeless, although that number represents a minimum estimate, Haywood said.
"Most of us are one paycheck, one Social Security check away from being homeless ourselves," Haywood said.
Established in 1998, Haywood's organization brings together businesses, state and local government, nonprofits and service programs across Hinds, Madison, Rankin, Copiah and Warren counties.
During the winter, homeless people and others in need of shelter usually seek out Gateway Rescue Mission and Stewpot Community Services' Billy Brumfield House. In the past, the city has routed overflow from those shelters to Johnnie Champion Community Center and New Jerusalem Church. The city is looking to replace those temporary options with a permanent emergency shelter, said Michael Raff, the city's director for human and cultural services. More recently, Stewpot's re-opened Opportunity Center also served as an overflow cold-weather shelter.
Heather Ivery, who left her position as director of the city's homeless program last month to oversee the reopening of Opportunity Center, says that the Stewpot day shelter served about 50 people at a time on the nights that it opened.
Over the past two weeks, city work crews have cleaned and prepared a city-owned warehouse at Mill and Fortification streets to serve as a shelter. The former site of Midtown Daycare, the building would open on nights of below-freezing temperatures. The city is still ironing out details to coordinate the shelter's operations with Stewpot and Gateway, Raff said.
Read Ward Schaefer's cover story on homelessness: "Trust in Me"
Read more about Jeremy Smith: "Family of Man Killed in Fire Wants Answers"
More like this story
More stories by this author