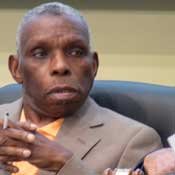 Complaints inundated Jackson Public Schools Board members after a tie vote on Oct. 20 failed to renew a music education program that serves elementary students across the district. The roughly $300,000 program, a collaboration with the Mississippi Symphony Orchestra, brings professional musicians into schools to teach string performance to over 400 students. The program also brings all JPS elementary students to Thalia Mara Hall for full orchestra performances and offers smaller ensemble performances at individuals schools.
Horace McMillon, whose son was enrolled in the program at Casey Elementary, said that many parents were planning to voice their disapproval at a special meeting that was scheduled for last Friday. District officials announced that morning that the meeting was cancelled.
"There were quite a few parents that had made arrangements to be at that meeting to speak out in the public comment time," McMillon said.
Board member Jonathan Larkin said that he has received notes of concern from the heads of music departments at Belhaven College, Jackson State University and the University of Southern Mississippi. Larkin also said that he has received e-mails in support of the program from as far away as Florida, Baltimore, Md., South Africa and Auckland, New Zealand.
"I received an e-mail from the principal tuba (player) of the Auckland, New Zealand, symphony, who I guess heard about it on a blog," Larkin said.
The volume of outcry on the issue has surpassed any other issue from his entire time on the board, Larkin said.
"Of the e-mails that I've seen sent to the board in general or to me specifically, not a single one has opposed the contract—everyone has been in favor of the contract," Larkin said.
On Oct. 20, board members voted 2-2 against renewing the district's contract with the Mississippi Symphony Orchestra. Board members Larkin and Ann Jones voted for renewal, while Delmer Stamps and Ivory Phillips voted against continuing the contract. Board President Sollie Norwood was absent.
The tie vote prevented renewal, but it did not permanently defeat the measure, Larkin said. Norwood or JPS Superintendent Lonnie Edwards can add the renewal measure to the board's meeting agenda or a board member can request discussion of the contract at a meeting.
The board's next scheduled meeting is a discipline meeting on Nov. 3 at 5:30 p.m.
"I do expect that whenever we next meet, there will be many parents—and actually not just parents, but community members, taxpayers—who will be there and will be voicing their opinion," Larkin said.
Board member Ivory Phillips, who cast one of the two votes against renewal, said that he expected the board to reconsider a strings program in the district. He could not specify when the board would give the program a second look, however, or what would make him vote for renewal.
"I'm fairly certain we're going to revisit it; it's just that I don't know in what form nor how far down the road it's going to be," Phillips said.
Phillips said that his children and grandchildren studied music and that he used music and poetry in his own lessons while teaching high school social studies.
"My vote had nothing to do with my attitude towards music in schools," Phillips said. "It had much more to do with cost and the budgetary situation in which we now find ourselves."
JPS needs to cut $6.1 million from its budget for the 2010 fiscal year. Phillips expects the district to slash even more before the end of the school year. The complaints he received did not address that fact, Phillips said.
"I've gotten a lot of e-mails and phone calls," Phillips said. "They were mostly saying, 'Don't cut the strings program, don't cut the orchestra, renew the contract,' but (with) not a lot of in-depth reasoning or rationale behind it."
This article has been corrected to clarify the number of students served by the Mississippi Symphony Orchestra program. Over 400 students receive instruction in string performance through the program, but all JPS elementary schools participate in the program's concert series.
Previous Comments
ID

152857

Comment

If Ivory Phillips cannot figure out the "reasoning or rationale behind" keeping the music program in JPS, maybe he needs to resign forthwith. Talk about clueless.

Author

blkjazz

Date

2009-10-26T13:50:33-06:00
ID

152861

Comment

Agreed. And my emails to the board did address the rationale behind keeping it. But guess what, determining how to keep successful programs is the job of the those highly paid JPS administrators - not mine. I didn't realize I needed to submit a 6 page paper on why we needed to keep the program. But Dr. Phillips, you'll get the message loud and clear from all those parents who invested time and money in this program. I'm disgusted with his disdain for the parents of JPS.

Author

lanier77

Date

2009-10-26T14:06:37-06:00
ID

152862

Comment

My email to the Board recognized the fact that budget reconciliation is a complex and formidable task - HOWEVER, need I be the one to remind Board Members of their own goals and objectives? "To interpret the educational needs and aspirations of the community and subsequently formulate policies which appropriately stimulate the learner and the learning process..." and "to maintain two-way communication with the various groups served by the schools, to interpret public attitudes, to identify policies and procedures of the schools, and to encourage public involvement with an understanding of the schools." This is from JPS Board of Trustees Goals and Objectives. I want to know their salary and how much can be slashed towards that 6 million budget cut.

Author

Krystal

Date

2009-10-26T14:31:58-06:00
ID

152863

Comment

My daughter did the Stings thing in the Clinton Schools and I can understand the importance of the program but I can also understand there not being funding for something that cost $300,000 for 400 students, that's a little over 1% of the total students in the JPS system. Is it really that cost effective?

Author

BubbaT

Date

2009-10-26T15:18:42-06:00
ID

152865

Comment

Bubba, I've updated the article to reflect the correct participation rate for the entire program. 400 students take advantage of the music lessons, but the concerts at Thalia Mara serve all elementary schools.

Author

Ward Schaefer

Date

2009-10-26T16:24:56-06:00
ID

152866

Comment

Ward- Gotcha, money well spent then.

Author

BubbaT

Date

2009-10-26T16:40:55-06:00
ID

152872

Comment

Our children are both in the strings program in Clinton Public Schools. Let me share a couple of observations. Math skills and love for math have increased. Music is all about math: for example, when you count 4/4 time, you're using fractions to count the beats in a measure. I have seen our son, who has hated math in the past, grow to love it. How many kids in Mississippi have trouble with math skills? Teamwork! Just like a band, an orchestra has to work together in order to make the performance succeed. Our two children have unknowingly learned that principle and use it in their daily lives. They are more cooperative with each other than they ever have been. They used to fight over computer time: now they either take turns or even share the computer. Dedication. To get to be good at something, you have to practice. They are showing dedication by practicing often and improving their skills. As a result, they are also more eager to do their homework and do a good job with it. Advantages. Band doesn't begin until later. In fifth grade, they get the opportunity to get a head start over other kids: they learn to read music and learn to follow a conductor. That's what I have seen so far, and this is just their first year. Imagine how being in the music program will affect them years from now. And the strings program is only the beginning.

Author

Lady Havoc

Date

2009-10-26T18:46:39-06:00
ID

152875

Comment

Who is lacking depth of reason - the countless local, state, national and international outcries to keep music in Jackson's public schools,including my own, as well as the multitude of studies that support the benefits of music in our public schools? Or Ivory Phillips, who is unwilling to acknowledge the existence of in-depth reasoning by those who will be affected by his vote against music in the public schools?

Author

Laurie

Date

2009-10-27T08:56:50-06:00
ID

152876

Comment

Allow me to be sassy for a minute: I'm on the side of all you JPS parents who are outraged about the cutting of the music programs -- BUT I'd love to see half the interest and passion over this story that only Ward Schaefer of the Jackson Free Press has investigated and reported months ago now. Seriously, folks, pay attention: JPS Cited for Handling of No Child Left Behind Funds. Ward's follow-ups to that story This story is, so far, unresolved, and the district is trying to charge us way too much money to access the public documents. The superintendent has been non-responsive, as have the board. And considering that funds are at play in this case, and funds are being cut on the front that you all are outraged about, it might be worth it to ask questions about this one, too. There are much bigger questions to be asked of the board and the superintendent, and you've got to look past the Ledger's simplistic stories about the board trying to hogtie the superintendent. Seriously. Just sayin'.

Author

DonnaLadd

Date

2009-10-27T09:06:25-06:00
ID

152877

Comment

I was just thinking about that last night - about the tutoring funds. I must say, I did not *live* in Jackson at the time and only followed the story with loose interest. At the time I remember thinking that it was typical and was curious how it was resolved. Interesting to know it didn't get resolved. But now I live in Jackson, and it's my kid it is affecting now. I'm sick of the arts getting the shaft. I'm tired of the dysfunction of this city. I'm tired of being a Jackson apologist.

Author

Krystal

Date

2009-10-27T09:31:12-06:00
ID

152879

Comment

Donna, how much are they asking for the public records? Something that mainly takes a trip to the file cabinet and the copying room.

Author

Pilgrim

Date

2009-10-27T13:10:21-06:00
ID

152882

Comment

Almost $300; it started at almost $400. What many public institutions in Mississippi are trying to do right now is charge you for the time that their lawyer has to "review" public documents -- an attorney that the taxpayers are already paying to be there. It's clearly a scam to keep us from asking for so much information. It's the new fad, and my patience is wearing thin. Of course, they don't if they *want* you to see it.

Author

DonnaLadd

Date

2009-10-27T14:01:47-06:00
ID

152883

Comment

Yeah, they are doing that. I requested some documents and they are asking $1,340. I'm still awaiting the breakdown for fees.

Author

Krystal

Date

2009-10-27T14:05:11-06:00
ID

152886

Comment

I find it VERY laughable at the one phrase: the $300,000 program...so they have a problem funding a program that cost so little (in comparison to the numerous other *CoughSPORTSCough* programs that I KNOW cost 10 times as much money to support!) but they will certainly take care of other less important things. I can't believe that JPS is in THAT much of a finacial crisis and i WILL not believe it! ESPECIALLY not if this SAME school system is capable enough of bringing 99 Jams radio station to the school for a b-ball game and giving away FREE notice FREE Lil Boosie tickets! And $1 raffle tickets for a free car at a homecoming game?!? Two words for them: GET REAL!!!

Author

Acacia

Date

2009-10-27T16:57:28-06:00
ID

152888

Comment

that is funny, I remember quite clearly giving a rationale for keeping the program. Maybe he didn't read my whole email.

Author

bogdana

Date

2009-10-27T17:18:42-06:00
ID

152890

Comment

I interviewed 32 CEOs and business professionals who played music as a child or adolescent and view that experience as a defining one in preparing them for success for my recently published book, "Everything We Needed to Know About Business, We Learned Playing Music." We identified 9 common lessons from music that transcended to the business world, from the band room to the boardroom. If there's anything that I can do to help, please let me know.

Author

BusinessMusician

Date

2009-10-28T07:45:53-06:00
ID

152891

Comment

Mr. Cortello, I presume? Your book sounds fascinating! With many music educators in my family, I will certainly be recommending this book. I would LOVE to somewhere convey the message of your book to the Board of Trustees (and to all Board of Education members in MS).

Author

Krystal

Date

2009-10-28T08:27:49-06:00
ID

152897

Comment

Donna, its tempting to take up a collection for that and see what happens. Edited to add: And maybe add a request for the invoices paid to the attorney. I wonder what the bar and AG think of double billing?

Author

Pilgrim

Date

2009-10-28T12:28:01-06:00
ID

152898

Comment

By the way, James "Jimmy" Palmer, MS native and the former Executive Director of the Mississippi Department of Environmental Quality is one of the 32 professionals I interviewed in the book noted above. He is a STRONG advocate of music in the schools and of the role that the outstanding music programs in the MS schools had on his development as a leader (and other qualties of success). His story and his thoughts might really resonate.

Author

BusinessMusician

Date

2009-10-28T12:46:34-06:00
ID

152906

Comment

If anyone would like to donate to the fund to get these files, we'll be happy to give you a receipt. I, too, wonder the protocol, legally and otherwise, of requiring us to pay for the attorney, whose job includes dealing with this kind of thing. We're going to pursue it in every way that we can. But we're not the richest paper in the world -- and, of course, that's how they get us. The state Dept. of Ed is trying to do a similar thing to us for documents requested, as is the secretary of state's office. I'm beginning to think that a memo went around telling government agencies to try to avoid filling requests from sassy little newspapers by trying to charge us a bunch of money for their "time." Mind you, we're not requesting something in storage for years or in microfilm in another state. It's really bad form, folks. This is your information they're trying to hide.

Author

DonnaLadd

Date

2009-10-28T13:28:51-06:00
ID

152997

Comment

And the vote may go back up on Tuesday @5:30. I can't believe the ledger scooped the JFP website on this...

Author

Pilgrim

Date

2009-11-02T09:19:25-06:00
More like this story
More stories by this author