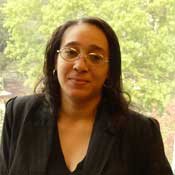 The bullying got so bad that LaShron Cooley's daughter began to feel physically sick before school. As a sixth-grader in the International Baccalaureate Program at Northwest Middle School, the girl was teased for being bookish and sticking out. Her mother is from Detroit, and some classmates accused her daughter of talking "white."
The teasing gave way to pushing and shoving. One winter day, on the way to school, other students on the bus grabbed her shoes and threw them out the window. When she called her mother about the incident, Cooley drove to see the principal, irate.
Cooley's daughter is now a senior at Callaway High School and happily removed from those days, but Cooley still asked that her name not be used for this article.
"They weren't taking it serious enough," Cooley said of the teachers and administrators at her daughter's middle school. "They chalked it up to child's play."
Cooley eventually contacted then-Superintendent Earl Watkins and Assistant Superintendent for middle schools Randy Bernamonte and demanded a meeting with Northwest's principal, her daughter's bullies and the children's parents.
Only after Cooley warned the other children and their parents that she would press assault charges if they continued to push her daughter did the bullying stop.
"I've been trying to get the schools to do something about bullying ever since," Cooley said.
Cooley spoke about her daughter's experience during the public comment section of a Nov. 17 JPS board meeting. The board is considering a district-wide anti-bullying policy, and Cooley wanted to voice her concerns about the district's proposal.
The proposed policy defines bullying and lists possible examples, including physical acts, verbal harassment and psychological bullying, which extends to social exclusion and spreading rumors. It also calls for employee training and warns that students who bully can face disciplinary action and even criminal charges. Cooley believes that the proposed policy doesn't go far enough.
"It's no policy, it's just defining what bullying is," Cooley said. Cooley wants the policy to provide "a clear sense of exactly what's going to be done, who to go to, what steps to take" and an assurance that victims of bullying who speak up won't be subject to retaliation.
Most anti-bullying advocates agree that some policy is better than none. Without a policy explaining how to get help, victims of bullying may act out. Cooley first realized that her daughter was being bullied when, during parent-teacher conferences, her teachers said that she had been yelling out "Leave me alone!' in the middle of class.
Bullying also played a role in two recent instances of averted school violence. In September. a 14-year-old Yazoo County girl threatened students on her bus. The girl, who another student tackled and disarmed, told sheriff's department officers that she had been bullied. In October, an 18-year-old Jim Hill High School student was accused of bringing a loaded gun to school. Relatives have said that two other students bullied him.
"We're pleased that they're even considering passing one (an anti-bullying policy)," said Sarah Young, an outreach coordinator for the Mississippi ACLU. Young works with the Mississippi Safe Schools Coalition, advocating for the protection of lesbian, bisexual, gay and transgender youth.
She agrees with Cooley's assessment of the proposed JPS policy. Rather than simply defining the problem of bullying, the JPS policy should enumerate protected categories of students and suggest solutions, Young argues.
"Specifying a chain of command is something that research says is helpful, because, number one, if parents don't know who to report it to, they're going to get frustrated and possibly not report the issue," Young said. "The same is true for students, teachers and allies at the school. They need to know what their responsibility is. If you're vaguely saying, 'Bullying is bad,' it doesn't go far enough to making schools safer."
Broward County (Fla.) Public Schools adopted a model policy in 2008. The first of its kind in Florida, the Broward County policy provides an explicit set of steps for reporting bullying, investigating complaints and intervening. It also gives an extensive list of protected categories of students and specifies responsibilities for teachers, administrators and students.
A more specific policy like Broward County's can also be less punitive. Young worries that a zero-tolerance policy for bullying would criminalize bullies unnecessarily.
"Even in bullying, there's an opportunity to have a conversation and to intervene in ways that help young people learn and deal with conflict," Young said.
"Unfortunately, with the school-to-prison pipeline in this state, the solution is to funnel kids out of school."
JPS is beginning to implement a program that could re-orient the district's approach to dealing with bullies.
The district's Safe Schools, Healthy Students Partnership is overseeing a four-year, $5.6 million federal grant that will train teachers and other district personnel in (Positive Behavior Intervention Supports). Where traditional discipline policies treat misbehavior like bullying with a ladder of increasingly severe negative consequences, the program aims to prevent future misdeeds by actively teaching proper behavior.
Paula Van Every, executive director of the partnership, argues that a pro-active approach is necessary if JPS ever hopes to curtail bullying.
"If a child's a bully, you may have three days where he's not bullying because he's at home. But on day four, when he comes back, unless he learns a new way to handle his social skills problem, he's liable to do it again," Van Every said.
Previous Comments
ID

153647

Comment

I'd agree that JPS needs a very active anti-bullying program. Simply defining the problem won't do. I'd also advise them not to be scared to call the law down on troublemakers.

Author

Ironghost

Date

2009-11-25T13:43:11-06:00
ID

153662

Comment

A byproduct of having a step-by-step anti-bullying program in place is that it would also help to curtail incidents unrelated to bullying from being blamed on bullying, as has been claimed in some recent incidents. Knowing you can't use bullying as an excuse might serve as a preventative measure against other kinds of school violence. It would also help to more quickly identify the underlying causes of such acts when they do occur, and the offending student could receive the proper intervention much sooner, rather than waiting until after bullying claims have been investigated and found to be untrue.

Author

chaffeur

Date

2009-11-25T17:25:20-06:00
ID

153666

Comment

I'm all for exacting methods of justice, but let's not let bullying off the hook entirely at JPS. It's so ingrained into the system to excuse bullying it's pathetic. Some things are bullying, and need desperately to be punished.

Author

Ironghost

Date

2009-11-25T20:06:39-06:00
More like this story
More stories by this author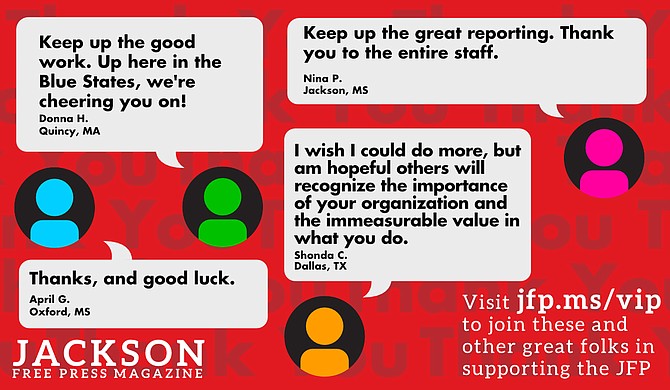 Thanks to all our new JFP VIPs!
COVID-19 has closed down the main sources of the JFP's revenue -- concerts, festivals, fundraisers, restaurants and bars. If everyone reading this article gives $5 or more, we should be able to continue publishing through the crisis. Please pay what you can to keep us reporting and publishing.