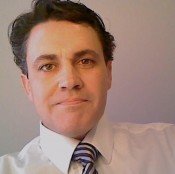 John Dooley is turning his passion for scuba diving into a business. Two weeks ago, Dooley won a $10,000 grant from the Mississippi Technology Alliance to develop Diver's D\Lyte, a performance drink that Dooley invented for scuba divers.
The drink, which Dooley intends to sell as a powder to be mixed with water, is a specially designed formula of electrolytes and natural antioxidants. Dooley calls the formula, which he devised himself, "high-tech and ancient," for its use of natural ingredients, especially Ayurvedic herbs like noni and curcumin, to reach specific biological needs.
Dooley, a master scuba diver, worked for several biotech companies before devoting himself full-time to Diver's D\Lyte in June. He can rattle off the scientific principles behind his product, peppering his explanation with terms like "ATPs per caloric burn," "metabolic pathways" and "mitochondrial energy."
Dooley, 42, grew up in Hoosic Falls, NY, on the New York-Vermont border. He came to the Jackson area after working at Keewaydin, a Vermont summer camp owned by the Jackson-based Riemers family. Dooley studied biology at Belhaven College but left before graduating in 1991 to run his family's paper packaging business in upstate New York. In 2000, he returned to Jackson and Belhaven College, finally graduating in 2001. Dooley lives with his wife Kellie and three children in Madison.
Dooley plans to market Diver's D\Lyte through dive retail shops and also sell it online, at diversdlyte.com. After establishing the product with divers, he hopes to expand to surfers, skiers, golfers and ultimately, anyone interested in maintaining an active lifestyle.
"It's really not just for scuba divers," Dooley said. "It's for anyone who's interested in feeling better."
The original version of this article misspelled the name of Dooley's product. The article has been revised to reflect the correct spelling.
More stories by this author
Support our reporting -- Follow the MFP.