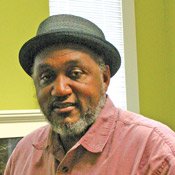 Gov. Haley Barbour approved a $20 million loan for the Old Capitol Green infrastructure improvements Monday, in a move that the development's supporters consider a critical early step.
Barbour signed into law Senate Bill 3281, authorizing the Mississippi Development Authority to loan funds to Hinds County for improving water and sewer infrastructure, resurfacing streets and building a parking garage into a hillside on Jefferson Street. The bill gathered widespread support in both chambers of the Legislature, which Sen. David Blount, D-Jackson, one of the bill's sponsors, credited to the governor and Sen. Dean Kirby, R-Pearl, chair of the Senate Finance Committee.
"They were actively involved in supporting the bill and coming up with a version that would accomplish what we want and pass both Chambers," Blount said.
The development, helmed by Full Spectrum of New York, would establish 4,000 units of mixed-income housing downtown between State and Jefferson streets. The project site encompasses both state property and land owned by Entergy, and Full Spectrum has yet to finalize its purchase. Entergy spokeswoman Mara Hartmann said that the infrastructure loan would allow Entergy to formalize its "gentleman's agreement" with Full Spectrum and complete the sale.
"We were not going to purchase any property until we were sure that the infrastructure was going to be available," said Malcolm Shepherd, Full Spectrum's Director of Development. "We're closer to knowing that now." Shepherd added that Full Spectrum is required to purchase the state-owned property by Sept. 1.
"In order for a large development like this to go forward, institutional lenders—before they loan money—have to be sure that the toilets will flush and the water will turn on, because it's a 100-year-old infrastructure," explained Ben Allen, president of Downtown Jackson Partners.
MDA will finance the loan by issuing general obligation bonds. Hinds County will have 20 years to pay back the loan, with interest, using increased tax revenues generated by the development.
The project could generate revenue beyond the county's loan payments as early as its third year, according to Duane O'Neill, president of the Greater Jackson Chamber Partnership.
The state could have loaned the infrastructure funds directly to developers, through a mechanism known as Tax Increment Finance Bonds. Lawmakers might have been wary of making a direct loan to developers, however, after the failure of the Mississippi Beef Processors plant, which cost the state $55 million. Instead, the approved funding method would ensure benefit to the city even if the development was derailed, according to Allen.
"If by some hook or crook, the developer were to go belly up, then the city of Jackson would own the pipes and the infrastructure and the parking garages, and not the state of Mississippi," Allen said.
Jackson also improves its fundraising abilities by relying on higher-rated state bonds, rather than county or city bonds.
The mixed-use development would cost roughly $350 million and generate thousands of jobs, according to O'Neill. He expects Phase I of the project, which includes the initial infrastructure repairs, to create 1,200 jobs, some of which would be available within the next year.
"We anticipate everything to take place quite quickly from this point forward," O'Neill said.
In addition to the Legislature-approved loan, the city of Jackson is also angling for a $5.71 million grant through the federal stimulus package aimed specifically at improving sewer infrastructure on Capitol Street. The city submitted its proposal to the Mississippi Department of Environmental Quality, which has received requests from local governments for more than $800 million in stimulus money. If Jackson's request gets through the state and federal application processes, the city will have to begin sewer work by February 2010 or forfeit its grant.
Allen praised lawmakers and the governor for showing concern for the city's economic well-being. Their support for the Old Capitol Green made him optimistic about the prospect of further aid for the city, he said.
"We're making traction," Allen said. "The Legislature and the governor—there's no question that they're reaching out and trying to help us."
Previous Comments
ID

144817

Comment

This is great news! This is type of funding that will put people to work and bring Jackson more up to date as far as infrastructure and development goes. As great as this news is, I would still like to see a lot more focus on the condition of our streets. They need a lot of attention as well.

Author

chip

Date

2009-03-17T13:35:16-06:00
ID

144818

Comment

This is great news as well. With 1200 jobs in the initial phase, that will put a lot of people to work, too. Talk about an economic stimulus for Jackson!

Author

golden eagle

Date

2009-03-17T13:59:29-06:00
More stories by this author
Support our reporting -- Follow the MFP.