I'm sure everyone knows that there's a new movie about to come out called NOTORIOUS. It is suppose to be chronicling the life of the "greatest rapper of all time", Biggie Smalls. I have a serious problem with this label being attached to Christopher Wallace aka BIGGIE. Don't get me wrong, I agree that the guy did his thing. How could one not name him in their top five greatest rappers? But when one uses the word GREAT, to me, that's totally different. Greatness, in this sense, is a lifestyle, not an ability or skill. Barack Obama is great. Mother Theresa was great! Greatness includes the ability to have the QUAN (as announced and defined in Jerry Macquire). Greatness is mastering your craft, giving back, educating, having a voice that heals and has purpose, being able to live through death, and announcing a change in the world once you've passed through it.
Sure he sounds good and everyone respected and continue to respect his grind. But commo now, he fails when compared to this same regard to Tupac Shakur. Biggie was a rapper, who rapped well. Tupac was a leader, and educator, a force to be reckoned with. Not to mention that his lyrics were so profound that they still offer guidance to young boys and girls even now. Sure he rapped about women and regular hoodish things. But he also rapped about teenage pregnancy and other factors that did and still do destroy black communities. Biggie, on the other hand rapped about money and getting money and keeping money. Which isn't all bad, but one can't righteously deem that as evidence that he's the greatest ever.
I was a Pac fan from the first time I heard his strong, unwavering lyrics. Yet, once I began to listen to him in interviews, I learned to applaud his direction. He had more to say than what he could ever put into a couple of bars. AND HE SAID IT. He didn't care whether you liked him or not; what great men do?
I take issue with Biggie even being in the same category. It's like measuring a lemon and a watermelon to determine which one is sweeter. I understand that there is a basis to hip hop that is mostly bragadoccious. I understand Biggie being "that one" for some people. But, in my humble opinion, Tupac Shakur is the greatest rapper of all time and Biggie isn't even the second greatest. I'm not hating on him, but he rapped. That's it. It takes much much more to claim the label of GREATEST OF ALL TIME.
Did you know that there are colleges courses that teach about Tupac Shukar? http://seattlepi.nwsource.com/pop/150912_tupac04.html There are students getting college credits for studying this man's life. Why is there a movie about Biggie and not Tupac? Well, I know the reason, and it has more to do with the executives of Tupac's estate, more so than his greatness.
I, am the first to admit that music, especially hip hop, contributed heavily who I am today. Hip hop was our voice during the 90's that helped shape our mentality. Some of us listened to NWA and went to jail; some of us listened to Kid n Play and partied all the time; some of us listened to Tupac and gained knowledge and self pride. No one matched what we got from Tupac then and we haven't had another one since him. He's the Micheal Jordan of hip hop.
So, tell me who's the Greatest Rapper of All Time-- Tupac or Biggie!
Previous Comments
ID

142844

Comment

I'm not one for sweeping generalizations anyway, so "Greatest Rapper of All Time" doesn't sit well with me because of that. Reminds me of when Napoleon Dynamite says, "This is pretty much the worst video ever made," and his brother says, "Like anyone can even KNOW that!" That said, I am a fan of both rappers fairly equally. But the difference to me is, Biggie made music for me to dance to, while Tupac made music for me to think to.

Author

andi

Date

2009-01-13T12:12:25-06:00
ID

142846

Comment

While I'm more of a Biggie fan that Tupac, I will acknowledge Tupac as being the better rapper. Some of Biggie's music will last through the test of time; just that Tupac has a larger pool of songs that could last even more. Also, he spoke more of what's going on in the black community, while Biggie talked about getting more bling and women.

Author

golden eagle

Date

2009-01-13T12:34:03-06:00
ID

142870

Comment

In all respect to Pac and Biggie, the greatest rapper of all-time is Jay-Z. I know he doesn't have the credibility of coming out of the mid-90s, and well, the credibility that comes with being gunned down, but I'd hold the Black Album against any single rap album Pac or Biggie put out. Easy.

Author

bryan doyle

Date

2009-01-14T08:55:35-06:00
ID

142871

Comment

Bryan, believe me I feel ya. Ask anyone who knows me and they will tell there is no bigger Jigga fan than I. I love the guy. I know that he has manipulated the rap game and made it work for him. His flow, his style, everything the dude is hot (and if it were not for kamikaze and maybe a little broad by the name of beyonce - he'd likely be Mr. Mississippi by now if I had my way). But he owns the title of Best Rapper Alive. He owns that, but of all time, he doesn't fit. If there was no Pac though, I'd probably agree with you.

Author

Queen601

Date

2009-01-14T09:16:10-06:00
ID

142885

Comment

According to Kanye West, the best rapper of all time is Kanye West. ;o) And if you ask me (though I can't imagine why anyone would), he could be right.

Author

Tom Head

Date

2009-01-14T14:58:23-06:00
ID

142887

Comment

I have tried, but I just can't get into Kanye. Please don't hate/throw things at me. I just don't get all the hype. Maybe I'm just old school. One of my all-time favorite rappers is Q-tip. I don't know what that says about me! But I like him!

Author

andi

Date

2009-01-14T15:11:29-06:00
ID

142888

Comment

Well, I am a little biased because I think that the "greatest of all time" has to not only rhyme, drop knowledge, change the game, last, but, he also has to make my head nod. Biggie couldn't really teach me anything. I respect Tupac's passion and conscience, but the whole "Thuglife" theme either I didn't get, or was evidence that he sold out, im my opinion. The Greatest rapper of all time is Q-Tip from A Tribe called Quest. He told great stories in his rhymes, had his own unique flow, brought a love of music back to the game, drops serious consciousness and has lasted for many years. While there may be more political rappers to come down the pike, they won't have the appeal or cred of Q-tip. The others, (Jay-Z, Nas, etc.) are too market driven to be considered "artists". They are talented, but they can be bought for the right price and that just kills it for me when it comes to talk of the "G.O.A.T." My humble opinion.

Author

Renaldo Bryant

Date

2009-01-14T15:15:08-06:00
ID

142890

Comment

I like Kanye, but he has a long way to go for him to be considered the greatest rapper ever. I think Andre 3000 may have a leg up on him.

Author

golden eagle

Date

2009-01-14T15:19:06-06:00
ID

142891

Comment

Hey, great minds Blackwatch! ;)

Author

andi

Date

2009-01-14T15:21:13-06:00
ID

142897

Comment

The G.O.A.T discussion has a lot of variables that make it hard to annoint "one" rapper as the greatest. Is it lyrics? (Rakim, Biggie or Nas), Consistency? (LL Cool J, Icecube, or Jay Z), Imapact?(Tupac), Creativity? (Fresh Prince or Kanye), Sales? (Lil Wayne, Jay Z) or a combination of some of these?(Ludacris, T.I., Common). Its simply too hard to determine a "true" winner. Kind of like deciding who the greatest President was, or the best quarterback of all time. Everyone will have their opinion and valid arguments to back it up! Biggie, Tupac, Jay Z, KRS, Kool G. Rap, Grandmaster Caz, I could make a case for all of them for one reason or another. But the discussion is always entertaining. You have consider the time frame, length of career, number of albums, what state the industry was in etc. a lor of things. I personally think that Canibus line for line(based on pure technical spit) has not been matched in vocab, delivery, metaphors, or diction by any other. He wa an anomoly. But he picked horrible beats, didnt handle his business, embarrased an icon before he himself was firmly established, and underachieved sales-wise even after his much hyped debut.

Author

Kamikaze

Date

2009-01-14T16:11:06-06:00
ID

142898

Comment

obviously this is totally subjective, but just to play along: i define "greatest" as being not just about pure skill, but also impact and acheivement. with that said, I would lean towards Pac because of his social significance. even his most thugged-out records had deeper meanings to them if you listen to the words. Me Against the World is my favorite hip hop album of all time, with Illmatic a close second. Flawless all the way through with a deep social message. biggie is up there. his natural flow was nicer than Pac's, and his wordplay is the sickest i'd ever heard up until that point, but he only had two albums, so he can't really be number one. that's like saying lebron james is the best basketball player of all time - it might technically be true, but the resume isn't long enough. i would also include andre 3000 on this list. he often gets overlooked because the vast majority of his career has been shared with big boi, but he has the illest metaphors ever. period.

Author

eyerah

Date

2009-01-14T16:20:29-06:00
ID

142900

Comment

And arrrgh..I try and I try to NOT get into this discussion but its killing me. Just because you sell records does NOT mean you have sold out or you ARENT a true artist. There is and has never been a rule stating that in order for you to be respected as a creative mind you have to remain poor or of average income. The inference that Any artist of Jay Z's or Wayne's or 50's ilk that is commercially sucessful can be "bought" is unsubstantiated. even Q-Tip did commericals and movies. and mind you, at their height ATCQ (after the Midnight Marauders album) was arguably the biggest hiphop act in the country(they went Platinum) did that make them sell-outs. Artists content will be different and because Jay Z or Biggie went Platinum with theirs, Fresh Prince, Biz Markie, Heavy D, De La, Tribe, Latifah, all went platinum at some point with their content. As an aritst, I believe artists should be able to eat and provide for them and thiers. Visual artists, poets, dancers, all of aour creative artists deserve to get fat off their talent. for you to say Pac was "selling out" with his Thug Life mantra is...well...wow! I have no words lol.

Author

Kamikaze

Date

2009-01-14T16:25:46-06:00
ID

142902

Comment

Lord T is clearly the best. http://www.youtube.com/watch?v=B5aEGO1Ueyc http://www.youtube.com/watch?v=B5aEGO1Ueyc

Author

QB

Date

2009-01-14T16:46:51-06:00
ID

142905

Comment

Queen - I love that you bring Jerry McGuire and QUAN into a talk about greatness in rap - way cool. And I like that your definition of greatness includes giving back. I tend to agree with that view on greatness, though many people don't. The view of skill alone to me doesn't make greatness. Other than that I am enjoying this 'cause I know very little about rap and want to know more.

Author

Izzy

Date

2009-01-14T17:50:10-06:00
ID

142932

Comment

Kaze and baquan, I note that Nas is commercial , not to take away from is artistry and creativity, or record sales, but simply from the "Oochie Wally" period. That seemed way out of character for him, and it seemed to be a blatant attempt to tap into the hedonism that was selling big at the time (with Jay-Z's "Big Pimpin'" just wreckin' the charts). I agree an artist can sell millions of records, become filthy rich, and not sell out. But, one thing that has to remain is the truthfulness to the self. This is why I scratch my head at Tupac and "thuglife". While gritty commentary is needed about the plight of urban youth, Tupac seemed to relish in the image, rather than the art/message. I ain't doubting his passion, creativity, and writing skills. But,to actualy engage in the whole "east Coast- west Coast" thing and then to go out the way he went out, was totally out of character with what he understood the issues with urban youth to be. It seemed that money drove those decisions, not artistry. That, to me, defines sellout, not material success, but what you do to get it. Blackwatch!!!!!!!

Author

Renaldo Bryant

Date

2009-01-15T14:55:21-06:00
ID

142936

Comment

No love for the Short Dogg? Too Short, on the grind since 1983, 25 years. No life time achievement award :-)? Does a brother have to get shot or give up pimpin' :-)?

Author

FreeClif

Date

2009-01-15T16:44:39-06:00
ID

142943

Comment

Yes, QUAN equals all of the above!!!! This meets greatness and compliments it well.

Author

Queen601

Date

2009-01-16T09:51:06-06:00
ID

142947

Comment

When I was in my early teens I actually liked P.M. Dawn, but I don't know if they really count...

Author

Tom Head

Date

2009-01-16T14:21:50-06:00
ID

142953

Comment

Awww, you kiddies are so cute. Rakim and KRS-One are the embodiment of hip-hop. There is no one greater. Pac, Biggie, and Jay don't even make the top ten.

Author

Y'all Don't Know Real Hip-hop

Date

2009-01-17T11:56:48-06:00
More stories by this author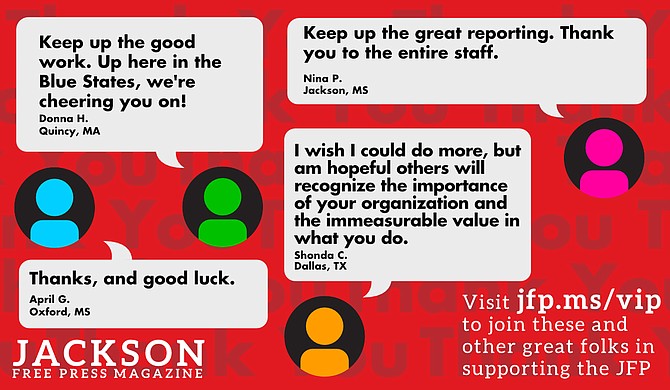 Thanks to all our new JFP VIPs!
COVID-19 has closed down the main sources of the JFP's revenue -- concerts, festivals, fundraisers, restaurants and bars. If everyone reading this article gives $5 or more, we should be able to continue publishing through the crisis. Please pay what you can to keep us reporting and publishing.