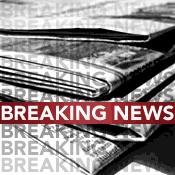 Brenda Scott, President of the Mississippi Alliance of State Employees, threw her hat in the ring for mayor of Jackson on Monday. Speaking to Jackson Free Press yesterday, she promised to be a "common-sense mayor of the common people."
"For so long we've had the wealthy and the powerful controlling Jackson," Scott said. "The city needs a little bit better than that now. We're going to be using a common-sense approach to try to address the needs of the majority of Jackson, which are low to low middle-class people."
Scott, 54, says she can relate to the daily struggles of many Jackson residents, being a divorced mother of three herself.
"The problems we have in Jackson are no abstract social theory," Scott said. "They're personal, and they're real and they're a way of life that needs a positive change."
Scott pledged to hire more police officers, improve cooperation between the mayor's office and City Council and improve city government's communication with citizens.
From her position with MASE, Scott supported Mayor Frank Melton during his 2005 run for mayor and criticized former Mayor Harvey Johnson. Scott stressed that she would serve all Jackson residents, despite her ties to organized labor.
"You can't say that I'm an advocate for just the public servants, without advocating for the people who need the services," she said. "I've been in the union and working on behalf of the union for 30 years, but with all that aside, I would be working for 175,000 citizens of Jackson."
Previous Comments
ID

143246

Comment

OK, i'm going to hell for this comment.... But I would love for Brenda and Dot Benford to get thrown into a ring and wrestle for it. Jackson needs some entertainment.

Author

Puck

Date

2009-02-04T10:28:59-06:00
ID

143323

Comment

I find it remarkable that Ms. scott did not explain why she, as a leader of organized labor,which endorsed melton,a union buster, last time, is not staying hitched to the one they brought to the dance'. four years ago,her organization was given recognition as the collective bargaining representative for city workers. i would be curious to know how large her membership is and what the union has accomplished for the people they have been given the opportunity to represent.. at least harvey worked out a contract with the firefighters.

Author

chimneyville

Date

2009-02-05T15:13:10-06:00
ID

143355

Comment

I used to work for the city...glad I got the hell out of there. Nothing against Brenda, but the union really didn't make any real difference for us rank-and-filers.

Author

golden eagle

Date

2009-02-06T15:28:15-06:00
ID

143382

Comment

I was the past union president of the Jackson Firefighters Association and I stuck my neck out and supported Frank Melton for Mayor. I did what I thought was right but was proven wrong. I can't blame anyone else but me for believing that Frank would stand by his friends and supporters. Frank didn't and threw me out to the wolves. Frank Melton will have to be the one to live with how he mislead his friends and support and hired his enemies. At first I was angry at him but now I feel sorry for him because he has lost the most important thing in a man's life his honor and the respect of his friends. Whoever win the Mayor's election should learn from all the mistakes made by Melton and make sure that they do not take the same path.

Author

Tony Davis

Date

2009-02-07T19:45:11-06:00
ID

143383

Comment

Tony, welcome aboard! It's good to hear from current and former public officials, elected or appointed. I definitely feel your pain. A lot of people have been fooled by Melton. I said many times before that I would've voted for Melton had I been living in Jackson at the time. Now that I am a resident, I will make sure that he doesn't get re-elected (that is, if he doesn't get convicted this time around). Even if he does beat the wrap, I don't think he will get elected this time around. The JFD and JPD are huge voting blocs and with such discontent towards Melton, I feel comfortable in saying that he will not be re-elected (again, if he doesn't get convicted and can run again).

Author

golden eagle

Date

2009-02-07T20:44:04-06:00
More stories by this author
Support our reporting -- Follow the MFP.