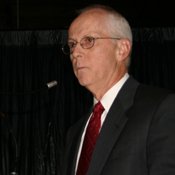 Pragmatism and principle will collide when the Mississippi House considers the Senate version of a proposed cigarette tax increase. The Senate approved increasing the cigarette tax from 18 cents per pack to 49 cents per pack Jan. 29. The Senate bill was a more modest revision of the $1 tax, which the House approved two weeks earlier.
After a lengthy debate, senators passed the rewritten version of House Bill 364 by a 42-7 vote. In addition to scaling back the House's proposed 82-cent cigarette tax increase, the Senate revision also allocates $25 million of the expected revenue from the bill to limit increases in the cost of car tags.
The Senate returned their version to the House for concurrence. If the House votes not to concur, the two chambers will attempt to compromise in a conference committee. During floor debate, many senators treated a conference like a foregone conclusion.
Senators voted down an amendment by David Blount, D-Jackson, that would have reinstated the $1 per pack tax. Defending his amendment, Blount argued that a higher tax made sense from both a public health and a revenue perspective.
"There is no doubt among anybody in this room that the higher price of a pack of cigarettes, the fewer children will start to smoke," Blount told the chamber. "Smoking, as we all know, is not a revenue-neutral habit. Smoking costs this state hundreds of millions of dollars every year."
Proponents of the smaller increase argued that an excessively high tax would drive cigarette sales to other states. Blount responded that there was only anecdotal evidence for revenue loss to other states, and that senators should only heed professional analyses of the issue. Both The Mississippi State Tax Commission and the Legislature's own Performance Evaluation and Expenditure Review Committee have stated that a $1 cigarette tax would generate around $200 million per year.
Blount argued that his amendment made the bill more likely to earn quick concurrence from the House. The sooner the bill became law, he pointed out, the sooner the state would start gathering revenue. Republicans retorted that proposing a $1 amendment was impractical because the higher tax would never clear the Senate.
"Are you trying to make a point with this dollar figure, or are you actually trying to get the bill passed?" asked President Pro Tempore Sen. Billy Hewes, R-Gulfport.
"I believe that if we pass this bill with my amendment in it, the House will concur, and that'll move the bill to the governor's desk," Blount responded. "I think if we pass the bill without my amendment in it, we could be faced with a conference process for two months."
That conference process, Blount said, could cost the state $4 million per week in potential tax revenue.
Still, many Senate Republicans felt that they had already compromised enough in swallowing the bitter pill of a tax hike.
"I'll choke this down; that's come out of this committee," Sen. Terry Brown, R-Columbus, said. "But I'm not going a dollar. You're going to lose me, and I'll fight it 'til it freezes over out there. We're going to conference with it, gentlemen, and we're going to have a cigarette tax, I think. But it ain't going to be no dollar."
The Senate's aversion to a $1 tax casts further doubt on a $68 million House appropriation for the Mississippi Adequate Education Program. Jan. 22, the House approved those funds to shore up MAEP, the state's funding mechanism for low-revenue school districts, after Gov. Haley Barbour cut the program by $76 million in his second round of budget cuts.
Appropriations Committee Chairman Johnny Stringer, D-Montrose, said the
$68 million figure was the estimated revenue a $1 cigarette tax would generate for the rest of the 2009 fiscal year. The appropriation bill, House Bill 1383, has been referred to the Senate Appropriations Committee.
Both the U.S. Senate and House versions of a federal stimulus package would give hundreds of millions to Mississippi school districts.
House Education Committee Chairman, Cecil Brown, D-Jackson, a co-author of the MAEP appropriation bill, has said that he does not expect federal stimulus funds to reach school districts until the summer. Department of Education estimates show that more than 14 districts will have negative fund balances by then.
According to New America Foundation's analysis of the House plan, Mississippi would receive $323.6 million in 2009, with $72.7 million of that going toward Title I, the federal program that supplements funding for disadvantaged students.
More stories by this author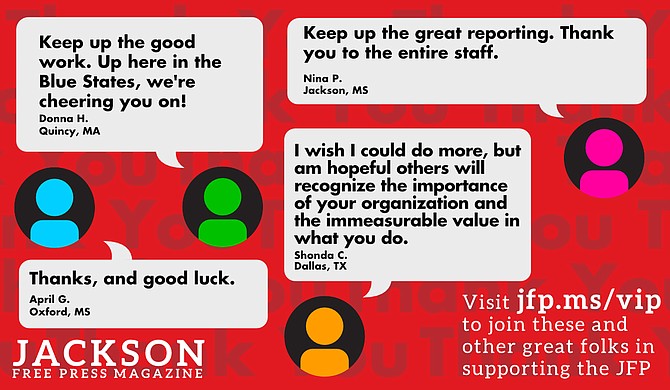 Thanks to all our new JFP VIPs!
COVID-19 has closed down the main sources of the JFP's revenue -- concerts, festivals, fundraisers, restaurants and bars. If everyone reading this article gives $5 or more, we should be able to continue publishing through the crisis. Please pay what you can to keep us reporting and publishing.