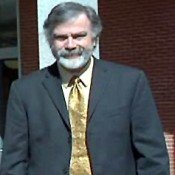 Former Parchman inmate Cedric Willis said he learned first thing Tuesday morning that the state would be paying him—starting January—an annual $50,000 restitution payment for wrongfully convicting him of murder in 1994 and incarcerating him for 12 years.
The Jackson Free Press was actually surprised to learn last spring that SB 3024, which made that compensation possible, survived the Senate and got a signature by the governor in March. We had expected more of a fight, knowing the state's past hesitation in coming to grips with its mistakes. What the state did in passing the law was unquestionably correct, but only the first step in dealing with a much bigger problem.
A true correction would include prosecution for those suspected of knowingly packing a man away to prison for a crime they knew he didn't commit.
New Orleans Innocence Project Director Emily Maw said her organization frequently corrects wrongful convictions through mistaken witness identification or accidentally mishandled evidence. What she encountered in the case of Willis was something considerably more insidious.
The JFP reported in 2006 that former Hinds County District Attorney Ed Peters and his then-assistant district attorney, Bobby DeLaughter, excluded DNA evidence in 1994 that likely would have exonerated Willis of the crime. Maw said she suspected Peters and DeLaughter knew the DNA evidence would throw their conviction and successfully appealed to Judge Breland Hilburn to dump it, but only after another judge refused to play along with them.
What were those two thinking in 1994 when they examined the totality of the evidence, saw the most obvious conclusion and then decided to still pursue the conclusion they wanted? Their soulless decision tore an innocent man away from his family and put him in a testosterone-saturated hell camp that turned his life into a daily battle for years.
And they were OK with that?
DeLaughter—who Alec Baldwin portrayed as a civil-rights hero on the big screen for his role in imprisoning a race murderer—is headed to federal prison, after pleading guilty to lying to authorities in an unrelated case. He is no doubt eagerly waiting the end of his paltry 18-month prison sentence so he can be a free man again. Peters, his former boss who got him convicted in the first place after ratting DeLaughter out to the authorities in exchange for immunity in a corruption case, isn't in jail at all—and likely won't be. It doesn't matter that Peters admitted to pedaling his influence over DeLaughter to some lawyers looking to get a favorable decision out of his former ADA.
Willis says the money isn't enough, and he's right. Mississippi is on the right road regarding restitution, but any real effort to make things better has to contain a more serious look at people who knowingly put the wrong people in jail, just so they can brag about their ability to be tough on crime.
Previous Comments
ID

154153

Comment

The proper procedure, and best remedy, is for Cedrick Willis (and similarly situated defendants) to file bar complaints against the prosecutors for violations of the Prosecutors Code of Conduct. It also wouldn't hurt to pursue civil claims against such prosecutors individually. Those would be the only two things that make prosecutors think twice about prosecuting innocents.

Author

morehouse96

Date

2009-12-09T14:01:44-06:00
ID

154163

Comment

That's a faulty analogy, js. Juries don't have the ability to hide evidence.

Author

DonnaLadd

Date

2009-12-10T09:52:47-06:00
ID

154321

Comment

I wholeheartedly agree. Make the prosecution accountable for their actions (or lack thereof).

Author

thinkformyself29

Date

2009-12-16T10:05:52-06:00
More stories by this author
Support our reporting -- Follow the MFP.