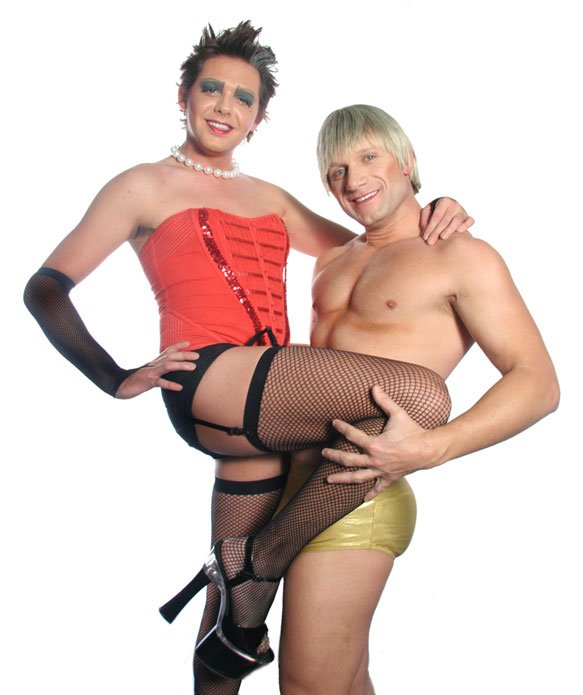 On Stage
"The Rocky Horror Show"
• Pix Capri Theater
• 7:30 p.m., $20; $15 seniors/students with ID
There's something about the dank, skeletal Pix Capri Theater that makes it the perfect backdrop for arguably one of the most entertaining musicals to hit the stage. Fondren Theatre Workshop once again resurrects "The Rocky Horror Show," bringing back much of the same cast from their 2006 production. FTW puts on a fun show, full of time-warped flair, fun and Frank-n-Furter (complete with near six-inch platform heels)! The Pix doesn't have seating, so bring your own, and depending on the weather, you might want to bring a blanket as well. This is not the film, and for safety reasons, audience members are asked not to use props or sing along.
On Stage
"To Kill a Mockingbird"
• Oct. 21-26, Oct. 29-Nov. 2
• New Stage Theatre
• 7:30 p.m., 2 p.m. Oct. 26 and Nov. 2
• $22, $18 students and seniors
I didn't really appreciate Harper Lee's masterpiece when I was reading it the summer before my eight- grade year. But this play based on the Pulitzer Prize-winning novel "To Kill A Mockingbird" brings life and meaning to an important story of racial tension, reconciliatory efforts, and coming of age in the Deep South. Audience members can stay for an Actor Chat after the Wednesday night performances to ask questions of the cast members. Student rush tickets are available an hour prior to each performance to students with a valid current ID for $8.
In Theaters
"W."
• 129 minutes
• PG-13
• Showing at: Grandview, UA Parkway, Tinseltown
Oliver Stone takes audiences through a portion of the tumultuous life of George W. "Don't Call Me Junior" Bush in "W." Using cabinet meetings leading up to and during Operation Iraqi Freedom as a primary story line, the narrative flashes back to Bush's younger days beginning with his fraternity pledge night. Brolin portrays a selfish, arrogant brat, loving husband, born-again Christian and public official. But the overshadowing theme in the movie is W.'s lifelong pursuit of his father's approval and love. Check out 'W' The Film for the film guide, which reveals which scenes in the film are fictional.
In Galleries
"New Traditions"
• Sanaa Gallery
• Exhibit opens Oct. 23
• Free admission
Gwendolyn Magee's quilts aren't your grandma's patchwork blankets. These quilts are fabric narratives. Detailed, and sometimes three-dimensional, design characterizes Magee's work, and the selected quilts in "New Traditions" come from her Abstract Collection. Also headlining the exhibit is abstract painter Johnnie Mae Maberry-Gilbert, who chairs the Tougaloo College art department. Maberry-Gilbert uses bold yet soft colors and broad strokes to create narrative paintings. In this exhibit, she also utilizes organic matter, such as moss, to give dimension and texture to her works. Opening reception is Oct. 30, 5-8 p.m.
More like this story
More stories by this author