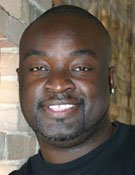 I often hear the term "metro Jackson" bandied about, more so in recent years. We have a "Metro"center Mall. We even had a "Metro" Jackson Chamber of Commerce (now called the "Greater" Jackson Chamber Partnership). But I often find myself asking, "What does the term 'metro Jackson' really mean?"
Ask any proponent of this phantom concept, and they will tell you that metro Jackson encompasses the Capital City and all its surrounding bedroom communities: Madison, Ridgeland, Byram, Clinton, Pearl and Brandon. The outer-lying cities exist as a support system to the larger city, all working together for the betterment of the whole. The Capital City assumes its responsibility as the "big brother" to the 'burbs while the 'burbs understand that their survival depends upon the success or failure of the Capital City. It's a supposed symbiotic relationship that most thriving cities have found to work. Except perhaps for those cities that neighbor Jackson. It's no secret that our "metro" concept exists on a one-way street heading out of the City With Soul.
A lot of Jacksonians, black and white, have caught the first thing smoking out of the city to take up residence in the surrounding areas. We lost their tax dollars; we lost their kids to other school districts; and apparently, we lost their confidence. All the while, some of them still drive back to Jackson every day to make their living. At 5 p.m., you see them returning from whence they came on Highways 51, 49 or 80, which look horrible—until, of course, you cross the city line "out" of Jackson. You see them leaving downtown, which is supposedly crawling with crime—until you get "out" of Jackson. Hell, everything gets better once you leave Jackson, right? Restaurants, recreation, law enforcement? No one's ever been robbed in Madison (smile).
Funny, I just can't seem to buy in to this "metro" thing, yet. I know you guys are sick of reading the Little Rock comparisons, and you should be. However, fact of the matter is, Little Rock rose from the depths of perception and apathy because the surrounding cities bought into a real "metro" concept—a concept that says if the Capital City wins, we win. Little Rock's suburbs signed a non-compete clause stating that they wouldn't campaign against the capital for new businesses or make efforts to woo existing ones away. Here, it appears that the bedroom communities are actively working to destroy Jackson, one business, and one resident at a time. They use newspaper clippings and TV as fodder to down us. But we continue to play the scorned-spouse role, championing this "metro" BS even when it's obvious the other kids are doing their own thing. Byram doesn't want to associate itself with us so badly that it taken us to court. Byram? Really?
And that's the truth … sho-nuff.
Previous Comments
ID

141020

Comment

Is there a method to Jackson's madness? Is there anyone at the wheel? Jackson seems to me to be devolving. I think City Councilman Marshand Crisler said it best when he spoke of the City Council dodging the bullet of having to take over Jackson's ridiculous excuse for public transportation and I think his remarks speak to more than just the bus system. He said "I'm just not confident with the city's ability." and "We're too uninformed." Amen to that Councilman Crisler. We build a beautiful Union Station for Buses and Trains, yet hardly anyone uses those forms of transportation here. We build a luxurious new Telcom Center for conventions but we are hardly known as a destination for tourism. Why would someone schedule their convention here when there is no other attraction beside the convention? If I was planning a convention Jackson would not be at the top of my list, not because I don't like the city or that I don't feel safe. There is simply nothing to do here of mass appeal. We have the space and the people to offer great things but we need leaders with vision and someone with a plan.

Author

WMartin

Date

2008-11-28T11:47:47-06:00
ID

141021

Comment

WMArtin, The destintion "hooks, venues and events" to attract and service conventions coming to Jackson have been planned, established, and/or are well along in their development. To partially summarize. 1) Farish Street Entertainment District 2) Tougaloo: MS African American History Museum. 3) Smith Robertson Museum and Jackson Civil Rights Walking Tour. 4) Welty Artist's Colony 5) Jackson State Football Games and Parades 6) Convention Center 7) Auditorium -Arts Center-Imax-Planetarium Complex. 8) Ms Museum of Art. 9) Pearl River Festival Complex 10) Medgar Evers Home 11) Tougaloo College (Civil Rights Site and Art Collection). 12) Fondern. 13) State Fair 14) Colisuem 15) Zoo 16) New Stage Theater 17) Children;s Museum 18) Ms Museum of Natural History 19) Old Capital 20) New Capital 21) Governor's Mansion 22) International Ballet Competition 23) Jackson Music Award 24) Farish Street Festival 25) Jubilee Jam 26) Archives and History Complex 27) Smith Wills 28) Mississippi Braves 29) Alamo Threater 30) Riverside State Park 31) Capital Green 32) St Paddy's Day Parade (Sweet Potato Queens) 33) CJSO and NEJSO Soccer Tournamants 34) Ms Medical Center Research Center Symposiums To name a few.

Author

FrankMickens

Date

2008-11-28T13:31:26-06:00
ID

141022

Comment

Also WMartin, Convention Planners generally don't feel "unsafe" in Jackson until the loose talk of backbiting naysayers and the sensationalism reporting of ratings hungry news outlets who offer their personal fears and commercially profitable offer statements that..Jackson is "unsafe". We have had events like the State Fair and the International Ballet Competition in Jackson for decades now, and as far as I know, no one has stayed away beause they felt unsafe..even though our current Mayor made a point of declaring "martial law" right before the last IBC event. In my opinion, the perception of crime in Jackson is much greater than the reality. The corporate and suburban news media (sell them products), as well as the local real estate industry (trade them houses)have joined forces to create an over blown image of Jackson as an unsafe city. Just as former Mayor Johnson, and Kaze (above) have noted...."Crime is everywhere!" The good news is that Sheriff/Chief McMillin is doing a great job in quelling the media frenzy with his firm hand at JPD and HCS. In addition, I personally know of several organizations working to jointly address improving the reality and the image of life in Jackson. We as a community can no longer afford to wait for planning and leadership to be vested in a single individual, institution or organization. So far, our current city and county elected officials have not been able to provide visionary and effective leadership. They appear to be paralyzed between making the bold moves needed to solve our problems and their desire to be re-elected. The vision and leadership will have to originate in our community. Our elected officials will and should serve as implementers and administrators of the communities united vision. They have already proven to me that they cannot lead.

Author

FrankMickens

Date

2008-11-28T14:01:06-06:00
ID

141024

Comment

There is a lot of crime in Jackson. It is undeniable. The level is certainly sensationalized to sell newspapers or for TV ratings. But with more economic opportunity and a perception among our citizens that we aren't hopelessly trapped here I think that will subside a lot. Sherrif Mac has always done a good job but I haven't seen any marked improvements in J.P.D. (yet anyway, I am hopeful) sometimes I don't believe they know what they are doing there. I could tell you stories that would leave you shaking your head. There is no doubt that private citizens and businesses will have to take the lead to put the kind of enterprises in place to fill up the Farish Street Entertainment district or whatever the Pearl River Festival complex is, just as the St. Paddy's Day Parade and Jubilee Jam are privately orchestrated events. But we need leaders in the city to tie everything together. You mentioned the Zoo, which is one of my favorite places in Jackson, they have done a great job upgrading and modernizing. Let's say there is a convention downtown and some convention goers want to experience our wonderful zoo. To get them there we would have to send our animal loving conventioneers through what a person from out of town, who said he loves our fair city, said reminded him of the shanty towns of Kingston Jamaica (having never been to Kingston Jamaica I had to take his word for it).

Author

WMartin

Date

2008-11-28T15:16:53-06:00
ID

141026

Comment

Kaz, The Pearl River Festival Park is a project originated by the Harvey Johnson administration. It is located at LeFleur's Bluff, below Jefferson Street (around the WLBT studio). The plan is to utilize the floodplain land to locate a park and an amphitheater. I believe the initial architectural design has been completed. As for the condition of the route to the Zoo, the Johnson administration was also working on a "Gateway Street" concept that was geared towards the city beautifying critical streets that welcome visitors and residents to important city landmarks and services. I think they had identified High St, Fortification and Pascagoula St. I suppose this could be expanded to include Capital St at some point. I can say with assiredness, whatever you though ot Mayor Johnson, he was the best planner this city has ever seen. The depth and the breadth of his planning vision and implementation strategies are truly extraordinary You also mentioned leadership. My eternal example of leadership is the late Dr. Jesse Mosley. She lead by cajoling, championing, nooging, and pestering city and state business leaders and elected officials to do, among other things: 1) Save the Smith Robertson School from demolition. 2) Founding the Smith Robertson Museum (SRM) 3) Getting the SRM renovated. 4) Saving the Alamo Theater from demolition. 5) Getting the Alamo renovated. Dr. Mosley was neither a wealthy person nor an elected official. She was a leader because she was able to get groups of people energized, organized, and active to achieve goal. Most telling was that she did this for no personal gain.

Author

FrankMickens

Date

2008-11-28T16:25:38-06:00
ID

141028

Comment

Kaze, thanks for this article. i actively push the term MetroJackson to conceptually link the outlying cities to Jackson. i consider it a bit of psychological subterfuge. All of those cities are subsidiaries, a certain suburban-mundane equanimity joins them around their heart and soul; Jackson. i am as much romantic about it as i am aggressively poignant with its use. Your article made me question if i should just leave them out of the conversation and use MetroJackson to refer to the Jackson outside of Downtown Jackson. The article definitely spawned some constructive conversation. i would like to defend the Florence Mayor a little. At the charrette over the disastrous Twin Lakes project, there was actually a bit of a dust-up at the table between the Jackson citizens and the Florence Mayor and the man made a good point. He said that he wasn't trying to steal business away - businesses wanted to move there. He couldn't deny businesses the right to do so. It doesn't look so impressive here in type, but it was a significant enough moment to leave a good impression on me. Feel free to let me know if he does not generally act like this. (i like the Mayor from Monticello to but that is not so apt to this discussion.) As for the convention center - i have had the opportunity to attend some pretty good stuff there (including the charrette). Mainly i think of the urban art and music show - i took my two year old son and he had a blast. It was an opportunity i was thankful for. It is also right next to our arts complex which is exciting. And the train station in between it and Farrish Street! Gosh, then then i'm just a hop from the Millsaps Arts District - then Fondren. Then i could bust past Fenian's on my way to Commerce Street and then back down to the King Edward for some zzzzzzz. i'm excited to hear that the Pearl River Festival Park is going to happen. i had heard of it a few years ago but it did not sound so certain. i certainly think we need to make appropriate, responsible use of our flood plain. Interesting bit ~ the coliseum and fair grounds use to be the only thing in the flood plain. There was also a race track down there and picnic area/parks. This was back when Jackson was first founded and they located the Old Capitol on the bluff facing down Capitol Street. Everything behind it they assumed would flood so people didn't build houses or buildings down there. Most major cities are turning their flood plains back into community nature recreation areas because it is cheaper than the massive loss when homes and businesses flood. Oh - and WMartin, you stressed that private investors would be the ones who had to push this city forward...you then went on to single out and praise the zoo...a city institution. The fact is that government, when functioning appropriately, facilitates and attracts businesses by developing an image which celebrates local, regional, national and international culture both in arts and sciences. Various levels of government also provide amazing grants to private individuals to create the projects and events you listed. (Not to take away the tremendous debt of gratitude we owe to private individuals who sacrifice their own time, sweat, and equity to host these types of actions.) Thanks for the story about Dr. Mosley. Another inspiring Jacksonian.

Author

daniel johnson

Date

2008-11-28T22:19:18-06:00
ID

141031

Comment

WMartin wrote that the perception of crime in Jackson is much greater than the reality. I think that comment got a previous police chief reprimanded by some know it all know nothing at the Ledger, but it is very accurate. Crime has never stopped tourism in New Orleans, the murder capital of the USA. Our current murder rate is far, far below that of many cities who have thriving tourist areas such as New Orleans, St. Louis, Atlanta, and Miami. Jackson needs a mayor who can let the police police and who will as mayor be a full time promoter/marketer/seller of what Jackson has to offer. Even our shanties can be a positive with good marketing. I took some visitors from New York, who had never been to the south on a tour of Jackson and I was surprised that they wanted to take a picture of shotgun houses. There are people who go on poverty tours in third world countries. They can get their slumming fix right here in the USA. You betcha; our motto could be: *Shanties are Us* or *view historic shotgun homes* (before our mayor comes with his sledge hammer).

Author

FreeClif

Date

2008-11-29T11:54:10-06:00
ID

141962

Comment

Bravo Kaz. I'm so happy to see someone come out and say that one of the problems here is that the suburbanites have disowned Jackson and have turned a blind eye that the 'burbs need Jackson and Jackson needs them. I'm sick and tired of hearing people who don't live in jackson dog on it all the time. They don't even live here . . . yet they complain and complain. Jackson has a motivated, energetic youthful culture that is working hard for its rebirth in a sense. Cities are not static. They are dynamic. Mississippi follows the tide of other cities by about a decade. A decade ago Baltimore residents were moving out to the 'burbs, but now their downtown is thriving. There are numerous examples all over the country. Not just Arkansas. And these changes will happen to Jackson too.

Author

jxngrl03

Date

2008-12-02T16:44:54-06:00
ID

141966

Comment

As a sidenote, I saw WAPT footage of the inside of the convention center last night. They're almost done, and it already has $1 million dollars' worth of bookings.

Author

LatashaWillis

Date

2008-12-03T05:30:45-06:00
ID

141971

Comment

$1 mil - that's GREAT, I'm sure the downtown restaurants & museums will be getting a boost

Author

Izzy

Date

2008-12-03T11:54:28-06:00
ID

141982

Comment

I got an email that the Brunini law firm will be moving into the Pinnacle.

Author

LatashaWillis

Date

2008-12-03T17:50:38-06:00
More stories by this author
Support our reporting -- Follow the MFP.