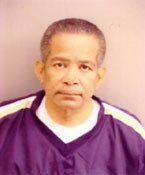 JFP Melton Blog/Archive and PDFs of all U.S. v. Melton court filings.
A day before it was scheduled to begin, a federal judge postponed the civil rights trial of Mayor Frank Melton and his former bodyguard, Michael Recio, for almost two months. Tuesday's decision was a holdover from a rancorous Monday pre-trial hearing, at which Judge Daniel Jordan refused to dismiss the case against the two men, and declined to rule on the crucial "drug house" defense that helped save Melton in state trial last year.
Recio's attorney, Cynthia Stewart, requested the delay at the last minute, arguing that she did not have enough time before jury selection began Wednesday to read the thousands of pages of discovery evidence that government prosecutors delivered to her and Melton attorney John Reeves last week.
"We've been given almost 7,000 pages of stuff to read and digest in the past few days," Reeves told Jordan at Monday's hearing.
Jordan agreed that defense attorneys needed more time and postponed the trial until Jan. 5. Since Nov. 1, the government has sent 3,792 pages of evidence, much of which is grand jury testimony by potential witnesses, he said.
The judge explained that he could have postponed the trial after jury selection, which was scheduled to begin Wednesday, but wanted to avoid tainting the jury pool.
"The risk is that we send jurors home for four days, during which time they hear something about the trial," Jordan said.
Jordan also heard arguments from Stewart and Reeves on a joint motion to dismiss the entire case. The motion, filed late on Friday, Nov. 7, accused the government of "prosecutorial vindictiveness" for failing to promptly disclose JPD Internal Affairs files on Marcus Wright, the mayor's former bodyguard and co-defendant. Stewart and Reeves called Wright, who has pled guilty to a lesser misdemeanor conspiracy charge in return for his cooperation, the government's "star witness." Prosecutors, they claimed, were hiding files that shed light on Wright's reasons for accepting a plea bargain.
Included in the motion was an affidavit by a former male prostitute alleging that Wright had engaged in sexual misconduct while on duty as a police officer. At the government's request, a federal magistrate judge restricted access to the affidavit a few hours after it was made available online.
At Monday's hearing, U.S. Attorney Mark Blumberg accused defense attorneys of trying to circumvent the gag order on the trial to publicize sensational material and taint the jury pool. Acknowledging "histrionics on both sides," Jordan denied the motion to dismiss on the grounds that defense attorneys had received the potentially exculpatory Internal Affairs files in advance of the trial.
Stewart also argued, unsuccessfully, for a separate trial for Recio. Recio claimed that the mayor would testify in his defense at a separate trial for the 2006 raid on a Ridgeway Street duplex and that Melton's testimony would exculpate him. In support of the motion for severance, Recio included an affidavit from Melton stating that Recio did not "participate in any way in any activity aimed at the destruction of the house."
Federal prosecutors countered that Recio's lack of participation was not enough to clear him of wrongdoing. As a law enforcement officer, Recio was legally obligated to attempt to stop the Ridgeway demolition, they argued.
"For purely personal reasons, I had leaned towards granting [the motion]," Jordan said in his decision. He did not grant it, he said, because Recio and Melton's defenses were not mutually antagonistic and because the mayor's affidavit did not indicate that his testimony could not exculpate Recio.
Melton's defense suffered a loss at the hearing when Jordan denied a motion to exclude past statements to the mayor by Attorney General Jim Hood and Jackson Police Department officers. The government had notified defense attorneys that it planned to introduce statements by Hood and others warning the mayor against unconstitutional searches and seizures. Melton's motion called those warnings inadmissible hearsay, but it failed to convince Jordan. The decision is important to the prosecution, which has to show that Melton and Recio knew their actions were illegal.
Jordan did not rule on what many consider the most crucial pre-trial motion, the government's motion to exclude evidence of drug activity at the Ridgeway duplex.
Prosecutors filed that motion on Sept. 29, anticipating that Melton might resurrect the successful defense strategy from his state trial, when defense attorneys repeatedly condemned the house as a haven for drug dealers and presented the mayor as a crime-fighter with pure motives. Melton and his co-defendants could only be guilty, defense attorneys had argued, if they acted with "evil intent."
The possibility that people were using drugs there has no bearing on whether the mayor and his bodyguards intentionally demolished it without legal basis, the government maintained. In response, Melton argued that such evidence is necessary to establish his lawful basis for approaching the house.
At Monday's hearing, Reeves explicitly brought up the issue of "evil intent" for the first time. He told Jordan that prosecutors would have to prove that Melton's seizure of the house was unreasonable and that he had acted with "evil intent." In fact, Reeves contended, Melton "took reasonable steps to get drug dealers and prostitutes out (of the house) until further action could be taken."
Reeves also indicated that tenant Evans Welch consented to the demolition of his own house. After conferring with Melton, who attended the first part of Monday's hearing, Reeves told Jordan that Welch had asked Melton to help him get rid of the drug dealers at his house eight or nine times prior to Aug. 26, 2006, and once on the day of the demolition.
"We believe we have a right to show why we were there," Reeves said. "Otherwise, we're robbed of our defense."
Blumberg responded that the mayor had no defense without using the house's history because "his conduct is indefensible" under the law, regardless of his reasoning. He repeated the government's argument that drug evidence has no bearing on whether the mayor and Recio acted intentionally.
"There is a narrow constitutional issue here," Blumberg told Jordan. "With all due respect to Mr. Reeves, he is wrong on the law."
In delivering his ruling on the government's motion, the central issue Jordan will decide is how to judge the "willfulness" of Melton and Recio's conduct. As defined in the 2001 pattern jury instruction for the Fifth Circuit, which includes Mississippi's Southern District, a defendant willfully deprives someone of a constitutional right if he acts "with a bad purpose or evil motive, intending to deprive the victim of that right."
Prosecutors argued that a "bad purpose or evil motive" is the same thing as "intending to deprive" someone of a right. Reeves argued, however, that an "evil motive" is an additional motive, beyond the mere intention to deprive rights.
While he did not rule on the motion, Jordan gave some indication that he was skeptical of Reeves' interpretation during questioning.
"Being commander in chief of the United States doesn't allow you to violate the Fourth Amendment," Jordan told Melton's attorney.
"This might be the most significant ruling I have to make," Jordan said Tuesday. He added that expects to write an opinion on the issue.
Jordan instructed defense attorneys to submit a brief on the issue of intent by Nov. 19. He asked the government to file its response by Dec. 1, when all other pre-trial motions are due.
Previous Comments
ID

140610

Comment

Wright's sentencing is to be delayed since Melton's and Recio's trial got pushed back according to the ledger. I bet Wright can't wait to get this over with. Unless Wright tell secrets on Frank and Recio that han't been told before, considering what Frank and Recio recently did to him with the male prostitutes, then, I'm declaring Frank innocent of everything but the charges related to the performance of his job as major and supreme police officer. A revelation of the sort unfairly dropped on Wright calls for a return of fire if any exist before, during and after the trial (unless a return harms you too). Surely a man living in a glass house ain't dumb enough to go around throwing stones at other folk's houses.

Author

Walt

Date

2008-11-12T14:59:44-06:00
More stories by this author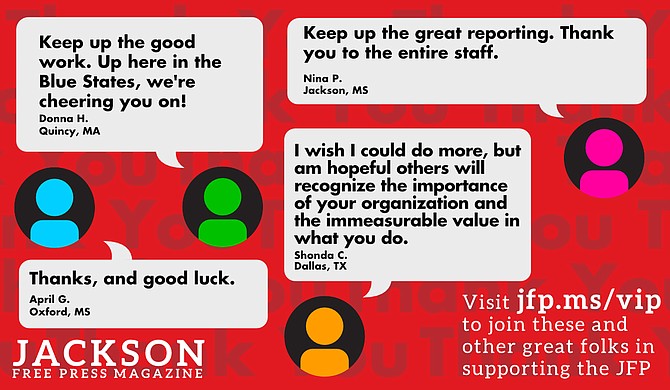 Thanks to all our new JFP VIPs!
COVID-19 has closed down the main sources of the JFP's revenue -- concerts, festivals, fundraisers, restaurants and bars. If everyone reading this article gives $5 or more, we should be able to continue publishing through the crisis. Please pay what you can to keep us reporting and publishing.