Rob Gordon, the quintessential über music snob in Nick Hornby's "High Fidelity," sums it up best: "You gotta kick off with a killer, to grab attention. Then you got to take it up a notch, but you don't wanna blow your wad, so then you got to cool it off a notch. There are a lot of rules." Gordon is talking about making a good mixtape.
The art of the mixtape is something innate to music lovers whose formative years fall between about 1975 and 2000. Beyond 2000, most mixes were being burned to CD, and now the "mixtape" as we know it may be gone for good.
My first mixtapes were nothing more than sad little recordings of various top-40 songs on the radio. My first "jam box" had only one cassette player/recorder, so I would put my clock radio as close to the microphone as I could and press the record button as soon as Lisa Lisa and the Cult Jam came on.
Then, whoops! Not an Eric Clapton fan at the time, I would click off the recorder to avoid having "Pretending" messing with my '80s dance hits. (My taste in music was questionable back in the day, but what do you expect from a 10-year-old?)
Then one Christmas, Santa brought me a dual deck tape recorder, and I thought I'd died and gone to heaven. My mixtape career really took off at this point. Instead of just putting random songs from the radio on a tape—equivalent to putting the iPod on shuffle these days—I could really say something with music. I carefully chose songs that conveyed how I felt when my eighth grade crush broke my heart. I made tapes for my friends with all of our favorite "riding around town" music. Then we would ride around town listening to our creations. I still have some of those tapes.
In my college years, mixtapes were a measuring stick for how much I liked a guy. If I found myself thinking or daresay uttering the words, "I'll make you a tape," I knew I was a goner. I was the queen of unrequited love in college, and I used mixtapes as a "sly" way of letting the guy know how I felt. Because nearly all the guys I have ever dated or wanted to date have been music lovers, I somehow thought that each one would really "get" what I was trying to say, be moved by the music, and sweep me off my feet accordingly. I even went so far as to write out the lyrics to the Barenaked Ladies' "One Week" for one particular fellow. Gag.
That's the thing about a mixtape that makes it an art form: Not only are you painting a picture with songs, but you can get creative with the liner notes and packaging. I used to paint tapes with nail polish and glitter, make up funny names for each side, decorate the cover with markers—making each parcel unique.
I should probably be embarrassed to admit these details, but I'm not, because thanks to Cassette From My Ex, I now know I am not alone. This Web site allows users to eavesdrop on other people's mixtapes. Each tape has a back-story written from the perspective of the tape's recipient and an image of the tape or cover art. You can also listen to the tracks on both sides of the tape while you read.
The stories behind these tapes are well-written, entertaining essays. Many of the tape-owners are writers, editors or other creatives. Some lament their poor taste at the time the tape was created. Melissa Walker's "Crazy 8s" is the product of both sides of the relationship:"I realize now when I look back on these songs that every single good tune on there was his pick. The lame ones (Ice Cream, two Wallflowers songs? Hootie for God's sake?): All me."
I don't know what will become of the mixtape now that even CDs are becoming passé. I can't get used to saying, "Here, I made you a playlist." Maybe cassettes will make a retro comeback like vinyl—only time will tell. One thing is for certain: Music lovers' relationships may never be the same.
Previous Comments
ID

133694

Comment

Ah Yes...there is making the cool mix for a friend and there is making a mix of your feelings to a lover. Those years growing up having those sorts of relationships are priceless memories.. where you have hurt their feelings thinking you meant "X" from the lyrics, you explain its the other lines in the songs that were important. Last time I was in Atlanta I picked up an art book Thurston Moore made on the art of the mix tape. Do not distress, even if you arent as romantic like you once were... find 11 of your music fiend friends and each pick a month. When its your month make a audio cd mix of whatever you want and make 11 copies and send out. Then the other months you get a mix from one of the other people in the group. So each month you get a new mix from the next person on the list. I have 2 such groups. One of the groups has some graphic artists so you have to step up your game on designing your covers (or not). Its old school fun. And you get turned on to new tunes.

Author

herman

Date

2008-08-28T12:24:10-06:00
ID

133703

Comment

That is such a cool idea Herman. I am going to enlist some of my friends. I'd love to get one of your mixtapes, too -- you have excellent taste! And you are the 2nd person to tell me about that Thurston Moore book, I need to get my hands on a copy.

Author

andi

Date

2008-08-28T17:12:18-06:00
ID

133708

Comment

I ddin't make mixtapes for other people, but I used to record songs off the radio for myself so I could play them later. I also recorded songs from the TV by turning it up really loud, especially when "The Monkees" was on. This topic reminds me of the floor-model stereo I got for my 13th or 14th birthday. It has a turntable, an AM/FM radio and a dual tape deck. I thought I had it goin' on!

Author

LatashaWillis

Date

2008-08-29T07:42:19-06:00
ID

133712

Comment

Hey Andi - I've got copies in my car so I can give you or mail you one. Either way. hwsnell (at) yahoo (dot) com.

Author

herman

Date

2008-08-29T07:56:12-06:00
ID

133713

Comment

When I was 10, 11, 12, 13 (1980-1983), my mom would take me to Roses Dept Store every Saturday and I could pick two 45's she would buy me. They would have the latest singles each week. I still got some of them like "Electric Ave." from 83, and the theme from the "Greatest American Hero."

Author

herman

Date

2008-08-29T08:00:37-06:00
ID

133714

Comment

I loved this piece, Andi - brought back the nostalgia for those one of a kind art/music items.

Author

Izzy

Date

2008-08-29T08:02:27-06:00
ID

133716

Comment

Cool, Herman, I will email you. And OMG Roses, that brings back some memories!! We used to go there too and I loved perusing the tapes. :) LW I recorded the TV too - so did my parents before I was old enough to know how to do it. They taped "The Muppet Show" for me! Thanks Laurel!!

Author

andi

Date

2008-08-29T08:12:21-06:00
More stories by this author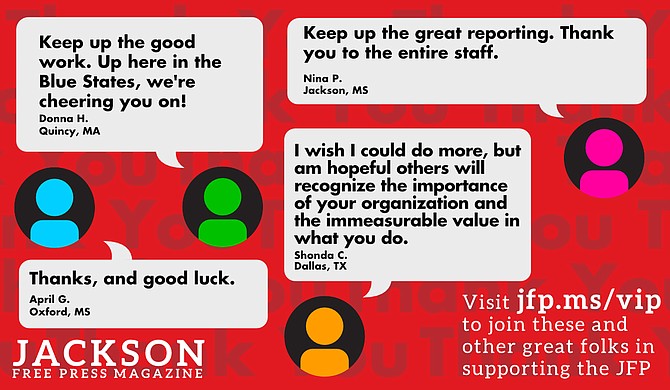 Thanks to all our new JFP VIPs!
COVID-19 has closed down the main sources of the JFP's revenue -- concerts, festivals, fundraisers, restaurants and bars. If everyone reading this article gives $5 or more, we should be able to continue publishing through the crisis. Please pay what you can to keep us reporting and publishing.