Growing up, I spent a lot of time with my grandmother. I didn't have to; I wanted to. Most of my summer days, we watched "Donahue" re-runs and "Sanford and Son" and "Benson." I stayed over at her house every Friday night from the time I was in kindergarten until the sixth grade, and we started out every Saturday morning watching the "Smurfs." Then, every day after school until I was in the 11th grade (when I started driving myself to school occasionally), my routine was the same: Get off the bus, drop my backpack on the floor in the "little room," make a snack, and then my grandmother and I would watch Oprah. I miss those predictable times with my grandmother.
Practically everyone in Starkville knows Ms. Celestine. My grandmother can't drive, so whenever we'd take a break from our television shows and venture out into town—to Fred's (my personal favorite), Jitney Jungle, the bank and then on to pay the light and gas bill—we walked. While we were walking, inevitably, someone would roll down their window and shout, "Hey, Ms. Celestine! You need a ride?" If I wasn't too tired to continue the trek, she'd smile gracefully, and yell back, "No thank you, we're fine," as she waved her hand.
Sometimes, while we were walking, people who some might consider of dubious character would come up to us and talk to my grandmother. A couple of them even knew where she lived. They would come and sit outside on the front porch, waiting for her to come out and talk to them.
These folks—one man I remember in particular—were probably certifiably crazy. They loved to talk to my grandmother, and she didn't seem to mind. I remember asking her once how come the crazy people always came to talk to her. Her response was simple: "I'm just as crazy as they are."
After years of watching my grandmother interact with the characters that most people wouldn't dare fool with, I realized that these undesirables' attraction to my grandmother was the fact that she talked to them like they weren't crazy. Whatever they wanted to talk about, my grandma made time to engage in conversation with them. She met them where they were, so to speak. She respected them and helped them feel "normal."
The older I get, the more I start to realize just how significant my grandmother is. She hasn't been featured on "CBS Sunday Morning," though she probably should be. She was born in 1921, and both of her parents had died by the time she was a teenager, leaving her to rear her two younger siblings. They struggled but stuck together. Relationships have always been important to my grandmother. Sharing what she has, despite how little of it there is, is equally important. She reared six children practically by herself, instilling in them the same values.
Not quite a year ago, I was forced to admit that my grandmother was old. Her body began to fail her, and now she depends on a walker to get around her house, which she rarely leaves. One of my younger cousins and I talked one night about how hard it was to see Grandma needing so much help to do simple things, when we were accustomed to seeing her help other people. My grandmother has always been a server—an humble, triumphant server—but now she often has to be served. She certainly deserves it after decades of service to others, but it's still hard to watch her need help. It is so hard, in fact, that I was initially frustrated when I'd go home and see her sitting—just sitting. I wanted her to get up and move furniture around or go out to work in the garden or walk down the street to salvage things that neighbors had thrown out, mistaking it for trash. But she couldn't.
My grandmother's change was affecting me. I never thought I would, but I long for the day I would take her "to town" and we'd mill around for hours. That was my focus, and that made me realize how easy it is to be selfish—something I've rarely known my grandmother to be. I wanted my grandmother to be the way she'd always been because if she weren't, that meant I had to change. And change isn't always convenient. It took a while, but one day I had a mini-epiphany. The abrupt transition was probably just as difficult, if not more so, for her.
There's something mysterious about my grandma. You can look in her eyes and see that she's full of wisdom, but she's hesitant to share it with you. She dismisses herself as having done nothing special in life, of just trying to do right. "I was just a maid," she always says. Anyone who knows her, though, can tell from the few words that she does say when she's giving advice that she was much more than a maid. She was every woman.
Each day Ms. Cel gets older, I try to ignore the fact that I don't have years left with her. I should be spending more time with her, but life is just so busy. Then I kick myself when I think about how she always carved out time to talk to people that no one else would talk to. But if I sit at her feet and talk with her, ask her questions about her past, get advice from her, learn more from her, it will be hard to ignore the fact that our time is limited.
I'm sure there's someone in your life who would have plenty of valuable things to say if you'd just listen. I regret that it has taken me this long to realize just how much the older generation has to offer us in these modern times. It's disappointing to realize that in our rush to hurry them up, we probably ignored jewels of insight that could have saved us from heartache or strife, if only we had listened.
The older I get, the more I realize how much like my grandmother I am. I often find myself talking to people (sometimes complete strangers) about their personal struggles and thinking, "I'm just as crazy as they are." I remember that what they need is to be heard without judgment—like my grandma heard. From getting along with people to our sometimes erratic but always defiant sense of fashion, we share so much in common, but one thing is for sure. If I'm going to continue to be like her the older I get, I'd better make some time to spend with her so I'll know how to carry myself when I get to be her age ("Lord willing," as she always says).
Find that sagacious, intuitive woman who has a spark you've always admired and spend some time with her this Mother's Day. I will.
Previous Comments
ID

74869

Comment

awwww....makes me recall my own grandmother. what luck I had to know her.

Author

Izzy

Date

2007-05-09T19:19:45-06:00
ID

74870

Comment

Natalie, this article got me reminiscing. My maternal grandmother died in 1992. Before her final years in the nursing home, she lived with us and took care of the kids while my parents worked. I remember her love of "The Young and the Restless", "What's Happening" and "Pee Wee's Playhouse". I recall moments when she would put her teeth in just so she could enjoy a lapful of peanuts or pecans. I appreciate all the times when she practically bathed us in Mentholatum when we had colds. I get tickled when I think about how she would make us snow cones by putting ice cubes in a towel, whacking it with a hammer, putting the ice in cups and pouring Kool-Aid over it. I remember my mom telling me about when she watched "Roots" and yelled at the screen, "Try that %$#@ now!" How I miss her. Mindy Swan Allen 1915-1992 R.I.P.

Author

LatashaWillis

Date

2007-05-09T19:55:58-06:00
ID

74871

Comment

"Lord's willing and the creek don't rise" said my Grandma. Your grandmother sounds like a truly amazing woman.

Author

Heather

Date

2007-05-09T20:54:16-06:00
ID

74872

Comment

thanks, L.W. I liked what you wrote, too. What I remember is how my grandmother could put any person at ease and get them laughing and talking about something they liked to do.

Author

Izzy

Date

2007-05-10T16:45:31-06:00
More like this story
More stories by this author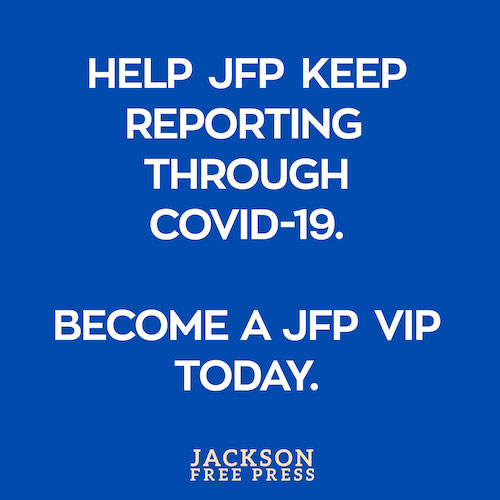 COVID-19 has closed down the main sources of the JFP's revenue -- concerts, festivals, fundraisers, restaurants and bars. If everyone reading this article gives $5 or more, we should be able to continue publishing through the crisis. Please pay what you can to keep us reporting and publishing.