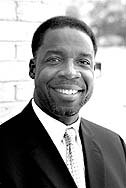 Founded in 1909 by Dr. Laurence Clifton Jones, Piney Woods is the largest of four predominately black boarding schools remaining in the country. World renowned, the school boasts that more than 90 percent of its graduates go on to graduate from colleges and universities. The institution's legacy is great, and its roots run deep. The school has only had three presidents in its history. Who could bear the torch next? Someone who would continue on in the way of those who'd lead before. Onto the 2000-acre campus stepped Dr. Reginald T.W. Nichols.
Intensity drips from Nichols, the newly appointed president of the Piney Woods Country Life School, like melting wax from a candle. He's charismatic, warm, and immediately after our extensive chat began, he was transparent. His passion for life saturates his work. Optimism peppers his conversation and he takes delight in ideas that are outside the box. Quoting everyone from his grandmother to Shakespeare to Mary McLeod Bethune to Mark Twain, this man obviously reveres history and believes in excellence through hard work.
Piney Woods was started with a clear vision. What's your vision for the school?
To deliver quality education to those who often don't have the opportunity to get the best so that they can be academically excellent, technologically astute, globally aware and compassionate in service. That's my mission. The vision was born in Dr. Jones, Mary McLeod Bethune, who's my hero, Booker T. (Washington), my mom and dad. It goes so deep. What Dr. Jones started in 1909 resonates deep within me. …We need to leave a legacy of courage, compassion, conviction, commitment to do our absolute best to make this world a better place. Getting an education is cute, but if you don't use it to further the communities we serve and to deepen your relationship with God, it's really nothing. Character, academic excellence—all those things go together. I want to see the students here travel. I've been all over the world, and I want them to see that the world is a big place. But more than that, I want them to be people of noble character and compassion. Our world misses that.
You were born in Belgium, lived in Brooklyn, among other places and moved here from San Antonio. How did you end up at Piney Woods?
I started Fellowship Academy (grades K-8) in San Francisco, Calif., in the heart of the city in 1983 to give a quality, Christian education for students who didn't have many options in public schools. The public school education there wasn't very expansive. It didn't build confidence or character. Around 1988, Joan Rattary called a group of principals and school leaders of the largest private schools in the nation together in D.C. After meeting with the group, I sent a couple of my students to Piney Woods for high school. That's how I first became familiar with the school.
Why a boarding school? Are they still relevant?
I asked that question of myself before I came to my first job interview here. Whenever I apply for a job, I have to be committed to the position whether or not I get the job. What a boarding school adds, especially for African American and Hispanic students, is it gives the opportunity to develop character. That's key to a quality academic education. Boarding school is important because it gives us the opportunity to offer character through role models, consistency and programming. … It's a waste of time to train people who have good academic backgrounds but not character. You get the Jeffrey Dahmers and the Enrons that way. These people are smart. But it takes more than that. A lot of parents send their kids here for various reasons, but it's our responsibility to create students of excellence, and the boarding school model allows us to do that. Mark Twain says, "I'll never let academics interfere with my education." If we define it only by academics, we've lost it. The boarding school model allows us to embrace the breadth of education.
OK, what about country life? How's that still relevant?
The formulation of the school was to not only teach academics, but also work ethics. Working is very important. A lot of schools started this way because our forefathers and foremothers knew you had to have a viable trade.
We also need to understand nature better. We don't take it very seriously anymore, with rural areas decreasing and urban ones increasing. There's a peace and calm and wonderful rhythm about rural and country life.
You're stepping into big shoes: What are the strengths you bring to the institution?
I'm passionate about excellence. One of my favorite quotes comes from a Martin Luther King speech and says that in everything we need to do our best. If we're a street sweeper, we need to sweep streets like Michelangelo painted. Being the best is so important. This doesn't mean to be better than, it means be the best. At the end of the day when I got to bed I want to be able to say "I did my best." … It's not enough to get an "A." Help your brothers and sisters get an "A". I'm an optimist. I believe what Kennedy said. When each of us stands up for an idea, we send out tiny ripples of hope and when these come together, we send out a great wave that brings about a great change.
What are the challenges you expect you might have coming into this position?
There'll always be people who say it can't be done. So, I expect that. I think there will always be challenges with the individuals who see their individual goal as more important than the team's. Also, you'll always be faced with challenges of change. You've got to have vision and hope. A lot of people always think that the challenge is money. "If we just had more money…" It's not the money. When people get focused, have a vision and plan and work the plan with passion, commitment and conviction, money comes. Nelson Mandela said: "It ain't the darkness that people are afraid of. It's the light." There are two types of people: people who are attracted to the light or people who say "turn off that light!" That was the problem with MLK. People wanted to snuff out that light. You can't kill light. Once one candle lights the other … you can't put that out.
Speaking of heroes, you've made mention of Mary McLeod Bethune a few times. What about her makes her your hero?
I whizzed through grades 1-5 without having read a complete book. Then, one of my teachers, Hiawatha Brown who wouldn't let me get away with anything, encouraged me to chose a book and read it. I read a book that talked about Ms. Bethune that said she started a school for $1.50. That just struck a chord with me. Now, of course, it was fashionable for men to have heroes who were macho, athletic and all, but here I was with this hero who was a woman from South Carolina, a Christian and had passion and conviction. When I first had the opportunity to go to her school, I wept over her grave. The same thing happened when I came here and saw Dr. Jones' grave. I felt the same emotion. These people stood for courage and conviction. And if I can follow in their footsteps just a little bit, I've done a good job. I want to make sure we pass that along to the students. If every one of those students carried that torch every year, we'd have a powerhouse in this world. If we planted the seeds and they went out and did those things with passion, grace and humility, we'd change the world. The school's motto is: Changing America one student at a time. I'd like to change that, though, to the world. The world is our stage at this point.
So, you're only the fourth president in almost 100 years. That's about 25 years per president. Are you going to be here that long?
Yes. I told my wife I want to retire here. I don't plan on moving. Twenty-five years is a good number. This is like a dream to me, Natalie. I always wanted to live on a campus with students. I thought God would call me to a college campus, but when this opportunity came up, I knew it was right. Because at this level, this is where things are needed. If we can help transform young men and women at this level, we'll have leaders for life. … I'll be looking around year 15 for who can take my place. I want to make sure that I'm training a young man or woman to take my place. I believe in transitional leadership.
You're very positive. Have you always been this optimistic?
I was depressed when I was a teenager. Then, when I was 25 years old, I was diagnosed with a muscle disorder. They said I wouldn't walk when I was 40. … One day I realized I was living to die instead of just living. (Since then), I've climbed Mt. Sinai. I've lived on the dark side; I know what it looks like. When it comes my way, I spin it. I want to see the light.
What should I have asked you to tell me about?
I love my wife and my kids. I'm a family person. I believe in balanced living. I don't work 60 hours a week. ... There are exceptions. I've done lots of funerals; the obituaries don't talk about jobs. They talk about families.
Previous Comments
ID

66643

Comment

We got to meet Dr. Nichols at a 4th of July party this week. I just want to add yet another "welcome to Mississippi" to him and his family.

Author

kate

Date

2006-07-07T15:49:41-06:00
ID

66644

Comment

Piney Woods is a good school and has an excellent reputation however, the interview was a softball one. Piney Woods has been in trouble with the LHSAA lately and it is remiss not to ask him about those problems as prominent as they have been. It makes it look like the reporter is slanting the interview in favor of the person interviewed and not reporting actual news or getting an objective story. I for one would love to have heard his answer even if a no comment on the charges and punishments by LHSAA and how thye are dealing with them, if its affected enrollement, reputation, etc.

Author

Kingfish

Date

2006-07-07T16:06:02-06:00
ID

66645

Comment

Press release just in: President Nichols to Accept Major Gift from the William R. Kenen, Jr. Charitable Trust during Welcome Reception Piney Woods, MS—Rev. Dr. Reginald T. W. Nichols, recently named President of The Piney Woods School, will be formally welcomed by the School's Board of Directors and will accept a $500,000 gift on behalf of the School from The William R. Kenan, Jr. Charitable Trust during a press conference Tuesday, July 11, 2:30 p.m. at the University Club, Jackson. "We appreciate the generosity and commitment to education of The William R Kenan, Jr. Charitable Trust, and will put the half-million dollar gift toward much-needed programs at The Piney Woods School," said President Nichols. Dr. Nichols, who assumed the presidential post on July 1 as the fourth President in the School's nearly 100 year history, will be formally introduced to the Mississippi public during the press conference held as part of a desert and coffee reception on Tuesday, July 11, from 2:00 p.m. until 4:00 p.m. at the University Club, Jackson. The reception and press conference are open to the public. Featured as one of the country's 10 best boarding schools by U.S. News and World Report, The Piney Woods School serves students in grades nine through 12 and is one of four remaining African-American boarding schools in the nation. Founded in 1909, The Piney Woods School welcomes students from across the nation and the world, with the commitment to ensuring that every student is prepared to make a difference in the world through an rigorous and challenging college prep program, a commitment to serve others, and a passion for excellence. Each year, the School sends over 98 percent of its graduates to some of the most prestigious colleges and universities in the county. The Piney Woods School is changing America—one student at a time. About the William R. Kenan, Jr. Charitable Trust The William R. Kenan Charitable Trust of Chapel Hill, North Carolina, is named for William R. Kenan Jr., a chemical engineer who helped in the discovery of the process of converting calcium carbide to acetylene and the construction of carbide and acetylene plants at the turn of the 19th century. A North Carolina native, Mr. Kenan traveled throughout the region to attend to his wide-ranging business interests in railroads, real estate, and oil. Following Mr. Kenan's death in 1965, a major portion of his estate was used to establish the William R. Kenan, Jr. Charitable Trust.

Author

DonnaLadd

Date

2006-07-07T16:51:52-06:00
ID

66646

Comment

About Rev. Dr. Reginald "Reggie" T. W. Nichols Rev. Dr. Reginald "Reggie" T. W. Nichols was named the fourth President of The Piney Woods School in Piney Woods, MS, on July 1, 2006. The Piney Woods School is an innovative, 9th-12th grade, Christian boarding school that supports the tenet that all students can learn, develop a strong work ethic, and lead extraordinary lives through academic achievement and responsible citizenship. As the oldest and largest African-American boarding school, Piney Woods was founded in 1909 under the visionary leadership of Dr. Laurence Clifton Jones. Prior to his assignment at Piney Woods, Dr. Nichols brings with him a wealth of experience in education, strategic planning, capacity building, servant leadership, and fund development from work with organizations and schools in the U.S. and abroad. Born in Belgium and raised in Brooklyn, New York, Dr. Nichols received his Bachelor of Arts degree from Gordon College, Wenham, Massachusetts; he holds a Master of Divinity degree in Marriage and Family Counseling from Fuller Theological Seminary in Pasadena, CA; and, he earned a Doctor of Education in Organization and Leadership — International and Multicultural Education from the University of San Francisco in 1991. He has been involved in education as an elementary and middle school principal, counselor, consultant and faculty member for 21 years. He also has had the opportunity to travel around the world as a W.K. Kellogg International Leadership Fellow and a Salzburg Seminar Fellow, where he has led youth projects and seminars and worked with Caribbean, Latin American and South African leaders to increase leadership and organizational effectiveness and diversity for youth. Dr. Nichols is also a fund development professional, having raised millions of dollars for schools and non-profit groups across the country. Since 2004, Dr. Nichols has been Executive Director of City Year San Antonio, which is an international, service-based, community service organization with 50 AmeriCorps members, a staff of 8 and a budget of over $1.2M. The organization coordinates alliances with a variety of schools, community-based organizations, civic associations, and corporate partnerships. He was ordained in 1983 and has worked as a Youth Coordinator at Easter Hill United Methodist Church, Richmond, CA; pastor of Hillside Presbyterian Church, Oakland CA, and associate minister at Jefferson United Methodist Church in San Antonio, TX and St. Paul United Methodist Church in San Antonio, TX. He is married to Vanessa and is the father of four sons.

Author

DonnaLadd

Date

2006-07-07T16:52:03-06:00
ID

66647

Comment

Natalie, I really enjoyed this piece - thanks for introducing us to Dr. Nichols in this manner. I wish him luck and success...

Author

Izzy

Date

2006-07-07T20:58:27-06:00
More like this story
More stories by this author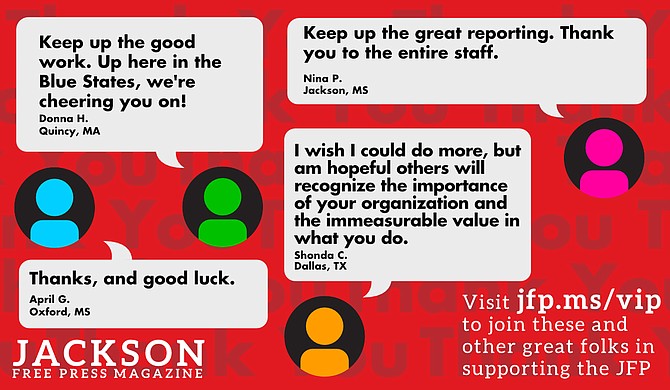 Thanks to all our new JFP VIPs!
COVID-19 has closed down the main sources of the JFP's revenue -- concerts, festivals, fundraisers, restaurants and bars. If everyone reading this article gives $5 or more, we should be able to continue publishing through the crisis. Please pay what you can to keep us reporting and publishing.