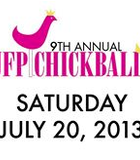 chickball
Here are 10 easy ways you can help:
It is JFP Chick Ball season in Jackson, and we need your help to fight domestic abuse—this year to start a rape crisis center and raise awareness about sexual assault ...
Jackblog
The JFP got more great news Friday night when we learned that we are winning two first-place and one second-place award from the Society of Professional Journalists' southeastern division. Valerie ...
Jackblog
The Mississippi Supreme Court has denied a stay of execution to a man set to become the third man in as many weeks the state puts to death. Gary Carl ...
Jackblog
June 12, 2012 Scheduled Execution of Jan Michael Brawner
In about two hours, Jan Michael Brawner will be executed for the murders of his 3-year-old daughter, ex-wife and former in-laws. The Mississippi Department of Corrections issued the following news ...
Jackblog
The city has issued a boil water notice affecting about 200 connections in Jackson.
PRECAUTIONARY BOIL WATER NOTICE
Jackblog
Management & Training Corporation will take over management of the Walnut Grove Youth Correctional Facility and two other Mississippi prisons, the Associated Press is reporting. MTC will also assume management ...
Jackblog
A section of Gallatin Street between Hiawatha and Silas Brown streets is closed for repair work on a drainage line.
Jackblog
The JPS school board meets tonight at 5:30. Although there isn't anything on the schedule about selecting a sex-related education policy, there are only two scheduled board meetings before the ...
Jackblog
Yes, I know, it seems like it's always campaign season, which means that those flyers will soon be filling your mailboxes and emails will be filling your inboxes and ads ...
Jackblog
Join the JFP, the Center for Violence Prevention and the Chick Ball Committee for a free JFP Chick Ball happy hour Thursday, May 31, at Hal & Mal's downtown (200 ...
Jackblog
• Jones County Justice Court Judge David Lyons
At a noon press conference at Mississippi Republican headquarters, the state party took the sheet off its newest additions: Seven county-level officials who were elected as Democrats officially joined the ...
Jackblog
RIDGELAND BUSINESS OWNERS PLEAD GUILTY TO EMPLOYING ILLEGAL ALIENS
Paul and Barbara Love of Ridgeland each pleaded guilty to federal charges related to hiring undocumented immigrants, said U.S. Attorney for the Southern District of Mississippi Gregory K. Davis. Sentencing ...
Jackblog
Good news! The Southern Poverty Law Center just emailed this statement, pasted in its entirety:
JACKSON, Miss. – The Southern Poverty Law Center (SPLC) announced today that a federal judge has approved a settlement agreement with Jackson Public Schools (JPS) to reform discipline policies across ...
Jackblog
The city of Jackson has issued a precautionary boil water notice for about 355 customers in south Jackson. The advisory is below, verbatim:
Jackblog
Yesterday was a very good day for the JFP staff, and especially our writers and designers. First we found out that we are finalists for three Association of Alternative Newsmedia ...
Previous Next