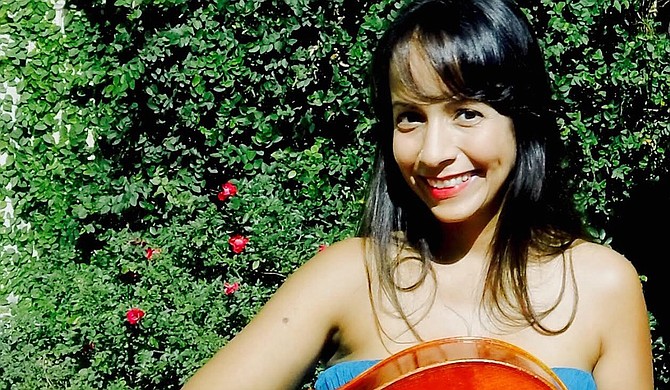 Jackson officially earned the nickname of the "City with Soul" back during Mayor Harvey Johnson Jr.'s administration, and it's fitting. If you pick up any issue of the Jackson Free Press, you are bound to find more soulful music than you could shake a drumstick at. For one, you can always expect to read interesting, in-depth interviews and stories about local and touring artists from a variety of genres.
Keep flipping through, and you will end up in the events section, where we highlight a few of the big concerts coming up in the next two weeks. Then, of course, we have the weekly music listings, which can almost never hold absolutely all the entertainment offerings taking place in the Jackson metro area.
Even with all that, we can barely scratch the surface of the capital city's creative output. Thankfully, we have the annual JFP Music Issue to put an extra spotlight on just a few of the local acts that help make our music scene the thriving source of original sound that we know it to be. "Artists to Watch" certainly does not list every Jackson artist who is currently killing the game, but we hope you will find a few new names to check out.
And no, the "City with Soul" is not just about soul music. In the next few pages, you will find stories about a diverse collection of musicians with unique stories. This year's "Artists to Watch" include a classical cellist with a passion for improvised music, a New Orleans-gospel-singer-turned-Jackson songstress, a 20-year R&B-hip-hop veteran, and a Clinton deathcore crew playing heavy music in a town with fewer outlets for heavy music.
Without further ado, take a look, and then, get listening.
Veronica Parrales
Cellist Veronica Parrales' has a few philosophies that are unique among classical musicians, one being that sometimes less is more, and another that new can be as good as old.
Growing up in New York City's East Village, Parrales says she developed an appreciation for a variety of music. Her father was a Latin percussionist and played music around the house that was more about rhythm and form than individual notes. At the same time, she had a somewhat more traditional music education at the Third Street Music School Settlement.
Parrales also studied under Alice Kanack, a woman nicknamed "Mozart's Mother," who created the "Creative Ability Development" curriculum. Parrales says she was part of the "beta testing" of that curriculum for almost 10 years
"All we did was improvise on different concepts," Parrales says. "Like, she would pick a scale or a mood or a key that day (in a different style of classical music), and tell us how long our solos were going to be. We would all take turns, and it would be really, really fun, actually. I was lucky in that I had this exposure to improvisation in a really non-threatening, welcoming environment at a young age."
Parrales spent much of her adult life in the world of music education. She studied at the Manhattan School of Music from 1998 to 1999 and the Purchase Conservatory from 2000 to 2001 before getting a master's degree at Hunter College in 2005 and completed her doctorate studies at Rutgers University in 2014.
She also worked as a music teacher through the Third Street Music School Settlement from 2005 to 2010.
Since 2016, Parrales has served as the principal cellist for the Mississippi Symphony Orchestra, which will spotlight her in its next Bravo Series concert, "Fiery Flight," featuring Pyotr Ilyich Tchaikovsky's "Variations on a Rococo Theme, Op. 33," John Adams' "Lollapalooza," Leonard Bernstein's "Symphonic Dances" from "West Side Story," and Igor Stravinsky's suite from "The Firebird."
The orchestra has also provided opportunities for her to use her skills as an educator through the MSO String Quartet, which often performs at Mississippi schools. Parrales has helped that quartet cater to students they play for, whether it's using seasonal music or choosing discussion topics to help children engage with the material.
While it is one of her favorite things about playing for the symphony, it is not without challenges, though the schools do the best with what they have, she says.
"When we go out on the road and do this outreach stuff, I call us the 'Reality Quartet' because we deal with all kinds of circumstances—let's put it that way," she says with a laugh. "We'll have to play in a lunch room, or play in weird situations that are half classroom and half custodial closet. They won't have air conditioning, or they won't have parking. You just never know what the environment is going to be like."
Parrales says one of her favorite performing situations outside of the symphony has been her work with the Diamond Trio, an ensemble with Belhaven University professor Stephen Sachs and violinist Shellie Brown, a Belhaven alumnus.
Playing for the trio is gratifying in part because of the variety of music, she says. Last year, they played tango from Argentinian composer Astor Piazzolla, and this year, they're preparing Paul Schoenfield's "Cafe Music," a hybrid gypsy jazz, she says. In the near future, her position with the Diamond Trio may also assist with another of her passions: premiering new music.
In spring 2017, Parrales played with Baton Rouge Symphony Orchestra members for dance company Of Moving Colors' adaptation of William Shakespeare's "The Tempest," which featured new work from composer Christian Frederickson.
"It was gorgeous," Parrales says. "The music was so supernaturally haunting. It was minimalistic and romantic at the same time, and I just fell in love with the music. I asked to keep my music after it was over, just so I could play with the melodies by myself because I love them so much."
A few months ago, she learned about the Mississippi Arts Commission's grant programs and reached out to Frederickson, asking if he would consider arranging "The Tempest" for a piano trio. He told Parrales he loved the idea and was surprised he hadn't thought of it before.
"(It's) in the works—I'm going to apply for this grant, and he's going to arrange his score for piano trio, and hopefully, by this time next year, we can premier it here in Jackson," she says.
The Mississippi Symphony Orchestra's "Fiery Flight" is at 7:30 p.m., Saturday, Oct. 6, at Thalia Mara Hall (255 E. Pascagoula St.). Ticket prices range from $21 to $64. For more information, visit msorchestra.com.
Hollywood Luck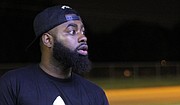 Deunta Butler's latest album may be titled "A Different World," but the Jackson native says it's not too far removed from his past releases as R&B-hip-hop artist and producer Hollywood Luck—and that's a good thing.
"It's basically me doing what I do: making music," he says. "I don't really think it's totally different. It's kind of, concept wise, like the love of Dwayne and Whitley from (classic sitcom) 'A Different World.' The concept sort of describes me and music, like I have the same love for music that Dwayne had for Whitley. That's kind of the difference of it all, but it's mainly just music."
Butler, 34, has been making music for about 20 years and is nothing if not prolific, constantly creating new music when not working on his clothing brand, Luckjewelryus.
In 2018 alone, he released singles "Groove With You," "Stunt on You," "Hitalick," "Bestie," "Million 1" and "Feeling Myself" featuring K Camp, in addition to "A Different World." He also put out two collaborative projects with fellow Jackson artists: "Hopeless Ramantic," an EP with rapper Coke Bumaye, and a rap and R&B project titled "61X" with Rashad Street.
Even with the amount of content that Butler releases each year, his discography as Hollywood Luck is only a portion of what he writes. Music consumes most of his time, he says, whether it's as an artist or as a producer for others, so he is always creating.
In the case of "A Different World," he recorded most of the music about two years ago, and it is just one of several albums he has waiting in the wings.
"Doing music for so long, I get a tendency of holding projects," he says. "Some people say I put out too much music, and that gets in my head so I stop putting out (new material), when I make a lot of music. I got out of my head and just put it out myself, but I was holding it, waiting for the perfect moment. Sometimes, you realize there isn't a perfect moment."
While most of his live shows are at local venues these days, Butler says he has performed in nearly every place in Mississippi. He also continues to visit and spread the word about his music in major markets around the country, although he typically doesn't schedule shows in those areas.
"You know, those markets have got to request you," he says. "You can also throw your own shows, but in the business we're in, most times, you have to be in demand. If you're not in demand, there's no reason to throw a show if nobody will come. Now, like I said, I'll go to other places to promote my music, but just to have a show out of town, there's not a lot of that going on right now."
For a larger audience to pay attention to Jackson hip-hop, Butler says he feels it will take more local artists performing around the country while also using those opportunities to promote their peers back home.
"It's definitely going to take more of an outside presence but also an outside unity," he says. "Once we do decide to leave (to perform in other cities), we're so divided. If you go out of town, someone asks you about home, and the only thing you talk about is yourself, that doesn't make anyone want to do business with you, I don't think.
"If someone only had negative things to say about everyone in their hometown, I wouldn't want to work with them. We've got to uplift each other when we're moving around—not just (praise) ourselves."
Hollywood Luck's music is available on iTunes, Spotify and most digital retailers. For more information, find Hollywood Luck on Instagram, Twitter and Facebook.
VØID
Guitarist Sean Borlin was at his day job at GNC in Clinton when friend and former co-worker Joseph Creel walked in, phone in hand, one day in 2016. Creel, a metal vocalist, pulled up a Craigslist ad that local drummer Michael Day had posted.
"It was like, 'Looking to start death metal/deathcore project,' and he showed it to me," Borlin says. "I was interested, and he said, 'Do you want to do this?' I'm like, 'Well, yeah. Let's hit him up.'"
A few days later, the trio met to test the waters, and after Day proved his skills on drums, Borlin invited some fellow musicians to join the new project, which eventually became Clinton-based deathcore band VØID. The group gelled instantly, Borlin says.
"We just vibed together really (well), and our first time with all of us meeting up, we wrote a song. And it actually got produced and written. It's out," he says with a laugh.
That song, "The Descent," appeared on VØID's debut EP, 2017's "Lifeform," which the musicians recorded with Eric Woolard at Warlord Studios in Jackson. They released a follow-up single entitled "Wasteland" in May 2018.
Recently, the band, which also consists of guitarist Ahmed Othmani and bassist Clayton Brown, returned to Warlord Studios to record a full-length.
While deathcore lyrics often feature graphic violence, expletives and other mature elements, Creel steered away from that, due in part to his current job as a biology teacher. However, that ended up opening the door for different subject matter, Borlin says. Taking inspiration from fellow metal act Rings of Saturn, VØID's lyrics moved into the realm of science fiction, telling stories of alien races conquering Earth.
Between recording projects, VØID has toured regionally, building its fan base on the Mississippi Gulf Coast and in neighboring states, such as Tennessee, Louisiana and Alabama, but Borlin says there are still few opportunities for his band and other heavy acts to play in the Jackson metro area.
"We have only been able to get shows in Jackson whenever big bands are coming through, tour-wise," he says. "We played a show in Jackson this past summer, but that was the first one in like six months. There aren't really any metal venues in Jackson anymore that people go out to."
Luckily, the band has been able to connect with other acts on the road, and Borlin says they try to use social-media promotions and other methods to reach a larger audience.
The group plans to make an even greater push for the upcoming full-length, with the first of two music videos and singles scheduled for release this winter. The band will announce the album release date and open it for preorder with the first track.
Although it isn't something they expect to accomplish anytime soon, Borlin says that he and Creel are considering opening a venue of their own to provide more a space for the local metal scene to thrive.
VØID's "Wasteland" is available now on iTunes, Google Play, Spotify and most digital retailers. For more information, find the band on Facebook, Bandcamp and Instagram.
Jonté Mayon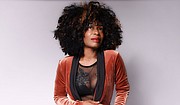 Jonté Mayon is a relative newcomer to the Jackson R&B and soul scene, but she has been performing longer than many of her peers—just a little further south.
Born and raised in New Orleans, she grew up in a family full of gospel singers, and even as a child, she planned on pursuing a music career.
"At that time, I had fixed in my mind that I was going to be the next Mahalia Jackson or maybe Shirley Caesar," Mayon says. "I wasn't thinking any other music but gospel music. But that's what I wanted to do from a very early age. Yeah, I don't remember ever wanting to do anything else."
Her success wasn't instant, though—a reality she faced quickly after entering her first marriage at age 19. Immediately after getting married, Mayon says she began to see how difficult paying bills, getting groceries and all the other facets of daily life would be as an aspiring musician.
"The only job that I knew I could get right away, I knew a lot of singers who had come out of the church and crossed over (into secular music) and knew them from my childhood," Mayon says. "So when I was getting older, I basically (reached out) to a couple of them."
One of those people, Anthony Bailey, was preparing to tour as a background singer for Diana Ross and needed a fill-in at the now-closed Red Room in New Orleans. While Mayon had never performed secular music, she grew up on legendary acts such as Otis Redding, Aretha Franklin and Curtis Mayfield.
"That was my only reference when I was going to do the first show," she says. "All I knew was that I needed to, somehow, make some money quickly, and to my surprise, that first time, I did really well."
That booking opened the door to a three-month residency, and over time, she was able to build a career for herself as a professional singer based in New Orleans.
It was in March 2016 that she first became interested in the Jackson music scene. She wrapped up a five-month stint singing on a cruise ship and returned to New Orleans for a residency at B.B. King's Blues Club, where two Jackson musicians had joined the band.
"When I heard them, I was just like, 'Oh my goodness, these people are aliens and monsters. They're not real. It doesn't make sense for music to sound like this,'" Mayon says with a laugh.
Through them, she booked her first Jackson show at Center Stage of Mississippi, which then gave her more opportunities in Jackson. During that time, she was going through a divorce and wanted a fresh start for her and her children, and she was also getting fewer gigs in New Orleans.
"I said, 'Well, I've got some gigs in Jackson, and I want a new outlook on life.' So I packed it up and moved here, and yay me!" she says.
These days, Jackson audiences can catch Mayon live at spots such as Johnny T's Bistro & Blues, Lounge 114 and M-Bar Sports Grill, where she will be performing on Oct. 14. She is also in the process of working with songwriters-producers Ste Lewis and Brion Johnson on a full-length album of original music, something not all that common in the local R&B and soul scene.
"You know, I look at the music that has actually inspired me as an artist, and I realize that—and it seems impossible—but that music, at some point, was new music," she says. "... Here we are, 30 and 40 years later and sometimes more, still listening to that same music. I want to do what I can as an artist to bring that kind of music back. I want music that has staying power."
For more information, find Jonté Mayon on Instagram and Facebook.
More stories by this author
Support our reporting -- Follow the MFP.