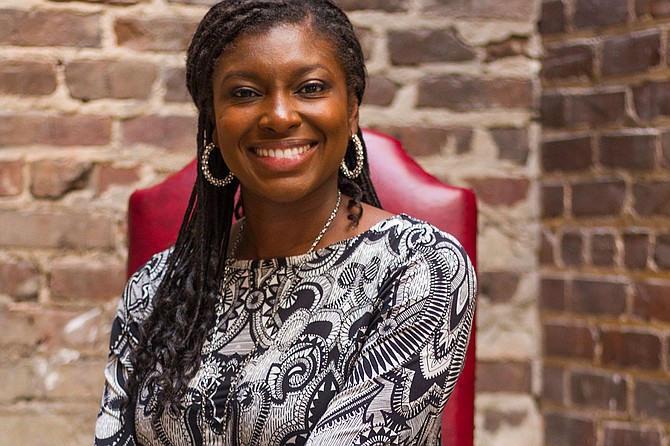 During Tasha Bibb's sophomore year at Mississippi College, she was not sure what she wanted to do after graduation. That's when she learned about the nonprofit Innovate Mississippi, then called Mississippi Technology Alliance. Today, she is the organization's director of entrepreneurial development.
"Being exposed to the concept of entrepreneurship made me want to further my education for that field," she says. "It was a different level of business from what I'd seen before, and I've always been interested in business for the idea of creating something new and learning to develop a path for what you're creating to succeed."
Bibb was born in Jackson and moved to Clinton with her family in 1993. She graduated from MC with a bachelor's degree in business administration in 2005. She later enrolled at Jackson State University, where she received a master's degree in business administration in 2009.
When she first heard about the nonprofit, Bibb said, it had begun working with local entrepreneurs, but was still growing and taking shape. She contacted Innovate and asked to learn more, and then, after graduation, she joined the organization as a marketing assistant, helping coordinate events such as the annual Conference on Technology Innovation.
In 2008, she became the entrepreneurial development analyst for Innovate's entrepreneurial-development department, where she ascertained risk levels in areas of business and helped entrepreneurs obtain the resources to overcome those risks.
In her current position, she works with entrepreneurs and tech startups in the state to help them develop and connect with resources. She also organizes programs such as Startup Weekend, which is designed to help entrepreneurs test the viability of their business plan; Mississippi Coding Academy, an 11-month coding program for high-school graduates; and the New Venture Challenge, a pitch competition in which entrepreneurs meet with mentors to develop their business over a month.
"Right now, those of us at Innovate Mississippi see ourselves as one of the entrepreneurial ecosystem builders for Mississippi," Bibb says. "We work to determine what kind of resources we have available in the state and what we don't, and we help people with a business idea and not much more meet with others to build and develop that idea into something that can become viable."
Bibb and her husband, Robert, have been married for 11 years and have a 7-year old daughter, Sydnee, and a 3-year-old son, Preston.
More stories by this author