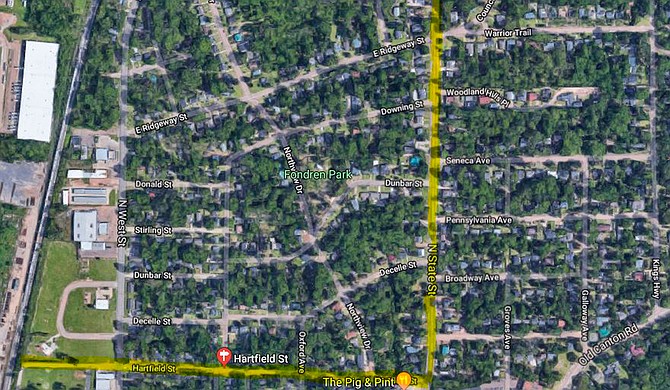 Mario Nocentelli, a Jackson native who moved back home from Dallas last year to care for his mother and grandmother, saw a great opportunity when he learned that the South Street Live (110 W. South St.) nightclub in downtown Jackson was available for lease. He and his business partner, John Thurmond, and their friend Chadrick Odie decided to lease the club in November 2018, and will host a grand opening for the revamped South Street Live on Saturday, Dec. 15.
Nocentelli is a real estate broker and runs his own firm called Exemplar Realty, which opened in January 2018. He says his desire to open his own music venue in downtown Jackson grew out of a love for the city's rich musical history and a wish to give local bands a place to call home.
"Jackson is home for me, and coming from a larger city, I saw the opportunity to do something great here," he says. "Music is also something that runs in my family. My cousin, Leo Nocentelli, is in a band called the Meters, and my grandfather, James Lindsey, owned a shop that sold pool tables and jukeboxes, so I grew up with a strong affinity for juke joints and knew I wanted to have something similar."
The 9,500-square-foot venue, which previously housed Club 110, is located on the corner of Farish Street and West South Street next to Cathead Distillery. The club also features three bars and a restaurant that will offer small-plate Cajun, Creole and soul food dishes. The restaurant will also have specialty wings, gumbo made from a recipe from Chadrick Odie's mother, and sweet potato pie that Nocentelli makes himself.
South Street Live will also have a VIP lounge with a private cash bar and complimentary champagne for guests who reserve a booth. The club also wants to partner with Cathead and offer the distillery's specialty drinks at the bars, Nocentelli told the Jackson Free Press.
"We want to be a good neighbor for Cathead and other businesses around, and partner with them for events so we can be a part of the revitalization of Jackson," he says. "We want this to be a place not just for concerts, but for Zumba classes, fundraisers, wine and art events, speed-dating events and more."
South Street Live will host a Christmas mixer on Friday, Dec. 21, and its inaugural New Year's Eve Blues Bash, featuring performances from Andrea Staten, Libby Rae Watson, Bill Abel, Eric Deaton and Kenny Brown, on Dec. 31. Early tickets to the Dec. 31 event are available online for $40 per person.
South Street Live is open Wednesday through Saturday from 4 p.m. to 2 a.m. For more information, call 601-980-3006, email [email protected], visit southstreetlive.net or find the club on Facebook.
Jackson Begins Phase Two of State Street Reconstruction Project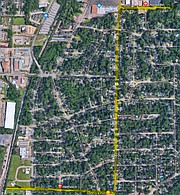 The City of Jackson began work on the second phase of its State Street Reconstruction Project, which will focus on completely reconstructing State Street from Hartfield Street to Choctaw Road, on Monday, Dec. 10.
A release from Mayor Chokwe Antar Lumumba's office stated that when the renovations are finished, State Street will have new pavement, water and sewer lines, curbs and gutters, drainage lines, transit shelters, sidewalks and traffic signals. The City expects the construction to last into summer 2019.
During the constructions, the City will set up lane reductions and detours between Hartfield Street and Choctaw Road, and State Street northbound between those two roadways will be reduced to one lane.
The City will also detour all southbound traffic starting at Meadowbrook Road to a route from West Street to Mitchell Avenue.
State Street southbound from Meadowbrook Road to the Piggly Wiggly grocery store and CVS Pharmacy will be left open to maintain business access. There will also be two temporary bus stops at the corner of Meadowbrook Road and Northview Drive, and at State Street and Hartfield Street.
Support our reporting -- Follow the MFP.