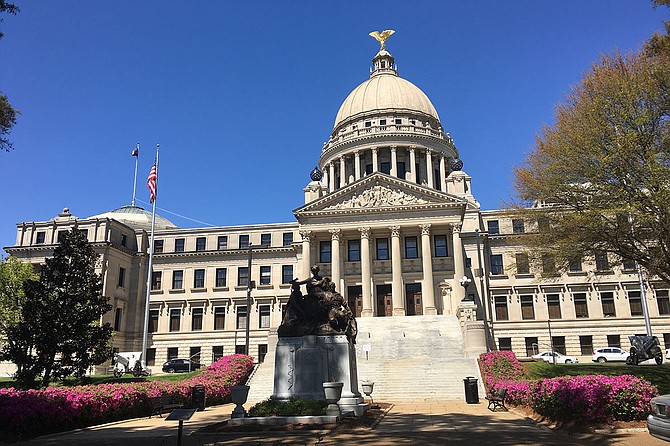 Bipartisan criminal-justice reform is something to sing about, and we applaud the Mississippi Legislature and the governor for passing and signing House Bill 387 into law this session. The measure follows a trend of steady reforms intended to keep nonviolent inmates from serving long sentences and enable them to come back to society.
In 2014, the Legislature passed House Bill 585, which began the wave of reforms, as the State of Mississippi realized savings in corrections costs and judges began to adjust their sentencing habits. What is missing from these discussions, particularly at the Legislature, however, is how the State and counties will pay off their bonds, issued back in the 1990s and early 2000s to build more prisons.
Criminal-justice reform means decreasing reliance on incarceration, which means less money from locking people up. The sheriffs in 22 counties that operate regional jails understand this firsthand and went to the Capitol this week to say so. The majority of those counties are losing funds, while still paying off prison bonds they issued years ago.
Similarly, the State of Mississippi, despite closing the privately run Walnut Grove Correctional Facility in 2016, will be paying for the prison until 2027. These costs need to be at the heart of criminal-justice reform conversations, as well as repairing conditions. As savings are realized in the Mississippi Department of Corrections, justice reinvestment is crucial in helping the state and counties counter their lost revenue with fewer inmates to lock up.
The State cannot idly stand by and shrug as MDOC and local counties lose funding—and eventually jobs—due to a shrinking prison population. It is time to be innovative and evaluate how re-entry and employment programs can help Mississippi communities provide jobs for local people and second chances for those coming out of the prison system.
State leaders must start using basic math and smart planning when it comes to long-term spending on prisons. The State must choose Mississippians over running these facilities as taxpayer-funded enterprises that exist to benefit private prison corporations.
Support our reporting -- Follow the MFP.