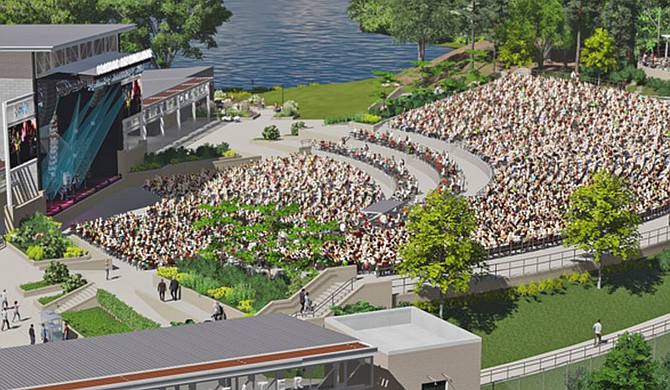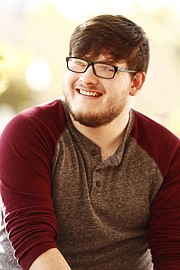 Over the Easter weekend, I got Mexican food. This was a special trip, as my parents moved to the tiny town of Poplarville, Miss., a little over a year ago. While there is plenty to love in Poplarville, a sprawling food oasis it is not. We drove about 24 minutes, crossing state lines, into Bogalusa, La., for a plate of fajitas and some chips and salsa, which tasted a bit like spicy ketchup but was pretty dang delicious all the same.
When we were driving back, I saw a shiny new sign welcoming us to Mississippi, "the Birthplace of America's Music." I have seen this many times before, of course—on shirts, hats, license plates, the wallpaper at a chain restaurant that was trying way too hard to look local.
In this context, though, driving through the middle of nowhere and heading to a small town that does not offer nearly the amount of music options that Jackson does, the state motto just seemed out of place and a bit false. But maybe there is a problem with just saying we're the "birthplace." It doesn't really say that the music still lives here.
Obviously, plenty of great music still takes place all over the state of Mississippi. We have tons of Mississippi artists in every conceivable genre or combination of genres kicking butt at what they do. We know that. We're from here. However, as I began thinking of that state motto, surrounded by trees and not much else, I thought of all the performers that would have driven through the area, just passing through. Would they know to look deeper? Would they know that we are more than the birthplace of music, but also a living, growing music scene?
I recently interviewed Mississippi hip-hop artist Big K.R.I.T. for this week's cover story, and while chatting, we got into the topic of the sort-of interstellar ambiance around and in his music, both in terms of the visual and sonic elements of his albums. I was glad he had put a lot of thought into those aspects, which I think is one of the things that differentiates a good artist from a great one. But the reasoning behind the outer-space motif was a bit more surprising, and it was something that I really identified with.
"I think some of that comes with me being from Meridian, Mississippi, and sometimes feeling so much like an outsider," he told me. "I always felt like I needed to bring people to where I was from and having this more outcast, alien perspective when I do go out, because I know that, 'OK. People may not be as familiar with where I'm from or have never been. I've got to take them there.'"
My friends and I try to do the same thing with our band, whether it is in "our story" and how we promote ourselves as a group or how we talk about Jackson whenever we play shows in other states. We want to be "a band from Mississippi," and to bring attention—and more importantly, new visitors—to our home.
Back in September 2017, I spoke with another Mississippi-native artist, indie-pop singer Dent May, who is now based in Los Angeles. While it is a fair guess that he does not share Big K.R.I.T.'s desire to draw as many eyes and ears back to Mississippi—for one thing, May no longer lives here—it was clear that his home state was still an important part of who May is as an artist.
Before talking to him, I had heard of May many times in Jackson, and the impression that I got from some people was that he relocated to California to further his career. Early in our conversation, it became clear that was not the case.
"A lot of people mistakenly think I moved here to make it or something when that couldn't be further from the truth," May said. "As far as I'm concerned, 'making it' is just making music, and I can do that from anywhere."
The sad truth is that much of the country does not share his view. We have created musical capitals across America, places like Los Angeles, Nashville and New York City, which basically operate on an artistic crypto-currency—they only have more value than other places because a greater number of people have agreed that they do.
Don't get me wrong. The artists in those cities have to work hard to get noticed, but the music industry has always played favorites when it comes to which locations have priority. At the moment, we just are not one of them.
Some people in the industry think of the entirety of Mississippi as one thing, one type of artist and one type of music listener. You can see it in the Brandon Amphitheater lineup. As great as it is that we have performers like Chris Young and Chris Stapleton coming here, out of the 10 shows on the venue's schedule so far, seven are country artists, and white males make up an even larger majority of the lineup.
I am definitely not saying the amphitheater is in the wrong, as the reality is that event promoters have to paint in broad strokes. They are hoping to bring in the most people possible, which means catering to the common denominator.
I hope that people in the Jackson metro area will attend and enjoy those concerts. If anything, having big-name artists traveling here may help to overturn the image of Mississippi as a "just passing through" state for major tours. But much more than that, I hope, when visitors come to the Jackson metro area, they will stick around and see what Mississippians have to offer, not just whichever touring act we are hosting for one night only.
What that means for Jackson's musicians is that we have to step our game up now. There is the old adage, "Luck is when preparation meets opportunity." Well, it may take a while before an opportunity comes, but that gives us more time to prepare, to get better at our craft and to go perform in other states.
Start spreading the word that Mississippi is more than "the Birthplace of America's Music." We're its future.
Micah Smith is the music editor of the Jackson Free Press and is in the band Empty Atlas. Write him at [email protected]
jacksonfreepress.com.
More stories by this author
Support our reporting -- Follow the MFP.