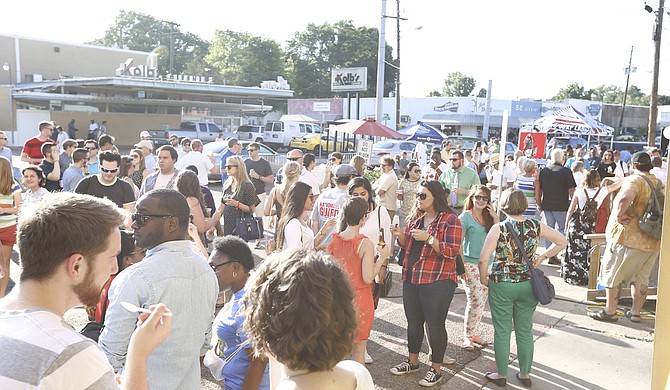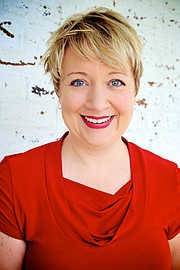 When I first moved to Jackson, everyone peppered me with three questions: "What do you do?", "Where are you from?" "Where do you go to church?"
"What do you do?" I told them what I do, and where I work. Easy.
"Where are you from?" seemed like an innocent question, but it was deceptively simple. This wasn't a question about where I was born; they wanted to know where I grew up and who "my people" are.
I learned "your people" aren't just family, but also your community, neighbors, fellow church members, cousins, friends and your second-grade teacher.
When a Mississippian meets someone else from the Deep South and asks, "Where are you from?" or "Where y'all from?", they compare notes.
"Are you related to the Leland Hansons?"
"I knew a Morrison in Jackson in the '50s. Is that your daddy?"
My last name confounded them. They usually guess I'm of Scottish descent, but where did my people settle? Indiana and Kentucky, both of which have a remarkable resemblance to Scotland and Mississippi, if you aren't checking the thermometer!
"Where y'all from?" is often followed by "You talk funny; you're not from around here." They guess right, and where am I from?
I was born and raised in Indiana, lived in the Marshall Islands for a year, spent 10 years in Tampa, two years in Austin, a year and a half in Jackson (the first time), two and a half years in Northwest Arkansas and two years in Milwaukee before returning to Jackson in 2014.
That's a lot to say when meeting someone for the first time, and they really don't want to hear about my Indiana Jones adventure around the country anyway. So the answer usually goes like this: "I'm originally from Indiana and moved all over for my job—but I'm now a Mississippian by choice." They're satisfied with this, especially when I tell them I'm a Mississippian by choice—twice.
Over the last nine years, so many people welcomed this transplant into their hearts and homes. They adopted me as their people.
My people include two friends who are so close that they're like sisters to me. One also decided to adopt my mom after we all went on a cruise together. My neighbors are also my people—people I can trust to look after things when I'm not around, or check in when they haven't seen me in a while.
My people include native Mississippians and transplants. They come from different family, racial and economic backgrounds.
Never in my life have I known so many in my community, not even growing up in New Palestine, Ind., where everyone knew your business, and would tell your mom before you got home.
The thing my people all have in common is a love of this community—warts and all. My people want to do good things in Jackson and for Jackson—and they're willing to roll up their sleeves and get to work, doing everything from picking up litter on the side of the road to launching new businesses.
Those are the people I believe will make a difference in Jackson moving forward, but the only way we're going to do it is by working together.
Dawn Dugle is an award-winning storyteller and speaker. She is working on her first book.
More stories by this author