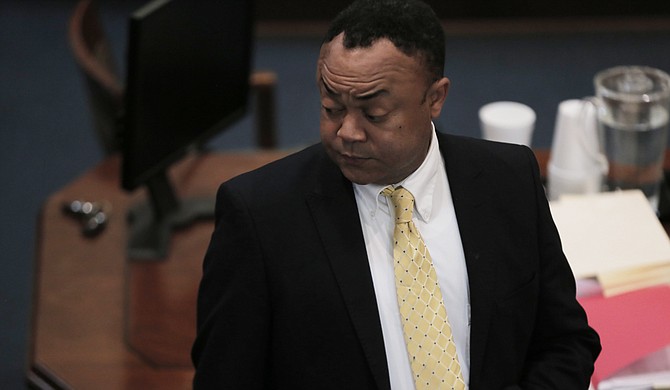 A Rankin County judge today delayed the trial of Hinds County District Attorney Robert Shuler Smith for aggravated stalking, robbery, and two counts of domestic violence, all involving an ex-girlfriend pending his effort to stop the trial.
Smith's legal defense filed a petition Friday asking the Mississippi Supreme Court to vacate his charges, which Mississippi Attorney General Jim Hood's office is prosecuting. This marks Smith's lawyers' second attempt to forestall the trial. Earlier this month, they filed motions for dismissal, asking Rankin County Circuit Court Judge John Emfinger to dismiss the case based on accusations that the attorney general's office is overreaching its legal authority.
On Monday, Judge Emfinger postponed Smith's trial date to "give appeal court opportunity to rule on interlocutory appeal"— an appeal that takes place while a case is still active—and also to give counsel time to respond to evidence placed into discovery after the judge's original timeline.
Smith's petition said he would suffer "irreparable harm personally and professionally" by going through the trial and then filing a traditional appeal if he is found guilty.
"The risk and damage to (Smith's) professional reputation as a result of going forward on a case that may be reversed on direct appeal ... far outweighs the desire of the Attorney General to prosecute a case over which he has no jurisdiction," an excerpt from the 100-page petition reads.
Should the Supreme Court not grant the interlocutory appeal, Smith's secondary requests are for the court to stay his trial, establish a schedule for briefing and arguments, and prioritize these matters by granting a motion for all of these things to happen expeditiously.
On Oct. 2, John Reeves, the attorney representing Smith, argued in a dismissal hearing in Emfinger's courtroom that the attorney general's office had overreached and exceeded its power by prosecuting a case that the district attorney in Rankin County decided not to pursue.
Smith's defense maintains that the attorney general's office cannot pursue cases that district attorneys have decided not to prosecute unless it is doing so at the explicit request of the district attorney. The motions for dismissal lean heavily on the 2014 Williams v. State of Mississippi, in which the Mississippi Supreme Court took up this issue of jurisdiction between the attorney general and district attorneys, ruling that Hood's office had overstepped in that instance. Notably, Smith in his capacity as the Hinds County district attorney was a key player in the Williams v. State case.
In the Oct. 2 hearing, Assistant Attorney General Stanley Alexander argued that the Williams v. State case is fundamentally different between Smith's current charges, the most "crucial element" being that the district attorney (who was Smith) in that case completely objected to the attorney general being involved in the matter. In the current case against Smith, the district attorney in Rankin County has no issue with the attorney general's office prosecuting Smith.
Rankin County District Attorney Michael Guest testified that while the attorney general's office did not explicitly ask his office for permission to prosecute Smith, this has become uncontested common practice in his jurisdiction.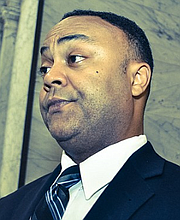 An archive of reporting on controversies surrounding Hinds County district attorneys, present and past.
"It is common practice for the attorney general's office to bring cases in this district without requesting permission or seeking approval," Guest said in the Oct 2 hearing. "But, no, I did not request, nor did I approve them going forward. But, that is, unless it is a conflict that our office has, the AG's office routinely brings those cases without contact with the DA's office."
Guest also testified that he chose not to prosecute these particular charges because he considered Smith ex-girlfriend's allegations to be a misdemeanor. However, Guest said that if the alleged victim signed an affidavit in justice court, his office would prosecute, but said she did not file the affidavit or request any additional meetings with Guest.
Smith's lawyers maintain that district attorneys need to give explicit permission to the attorney general's office before they're allowed to prosecute. "He didn't request assistance, they're not assisting the DA, they've usurped him, and we rest on our earlier argument," Reeves said at the hearing.
The State should have a response to Smith's appeal by Tuesday, and if the trial goes forward, its earliest start date would now be Oct. 31.
Email reporter Ko Bragg at [email protected]. Read more on cases the State has brought against District Attorney Robert Shuler Smith at jfp.ms/dafiles.
Support our reporting -- Follow the MFP.