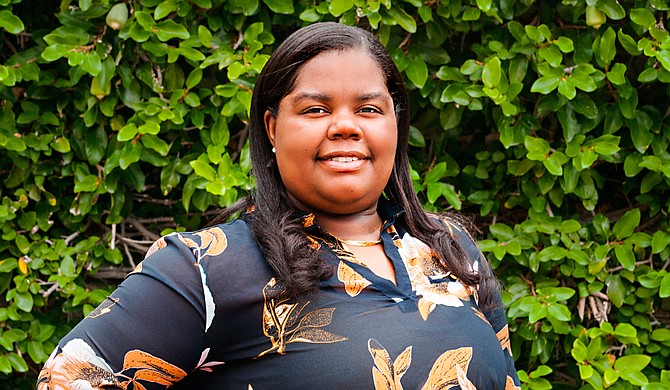 Ever since Chavakia Porter was a little girl, she says she dreamed of being a wedding planner. However, when she later realized she wanted to work with a variety of events and clients, she decided to become an event planner. The 24-year-old opened her business, Chavakia Event Planning and Decor, in March.
Though Porter says it is not easy being an event planner, she thrives off making her clients' visions come to life.
"I enjoy making my clients happy because they trust me with all of their goals, dreams and expectations," she says.
Porter organizes events such as dinners, baby showers, weddings and birthday parties. She can also set up dessert tables with sweets, such as cake pops and Rice Krispies treats at events.
Prior to her becoming a full-time event planner, Porter did event planning as a hobby for five years. In 2016, she graduated from Ultimate Medical Academy with an associate's degree in medical administration and found a job as a customer service representative at Humana.
After Porter realized she was unhappy with her current career path, she started taking event-planning online courses at Ashworth College in August 2016.
Though she knew she wanted to become a full-time entrepreneur, she says she was worried about leaving her paying job to work for herself, but she found the will to start her own business in her faith and support system.
"I prayed," Porter says.
She quickly realized that she wanted to leave her job and start her own business.
"I guess that was God speaking to me, and he put in my heart that if (event planning) is your passion, go for it," she says. "Also, my pastor and a lot of my church members and family encouraged me. They told me I had too much talent to go to waste. ... I stepped out on faith, and it was one of the best things I've ever done."
She says her most memorable event to date was a breast-cancer dinner that was at her church, The Holy Ghost Missionary Baptist Church in Clinton. Last October, Porter volunteered her services because her grandmother is a breast-cancer survivor. The annual event honors the survivors of breast cancer and those who are currently battling the disease.
Porter looks forward to opening an office in Byram soon. She finds inspiration from traveling and shopping, two of her favorite pastimes.
For information on her businesses, email [email protected] or find Chavakia Event Planning and Decor on Facebook.
More stories by this author
Support our reporting -- Follow the MFP.