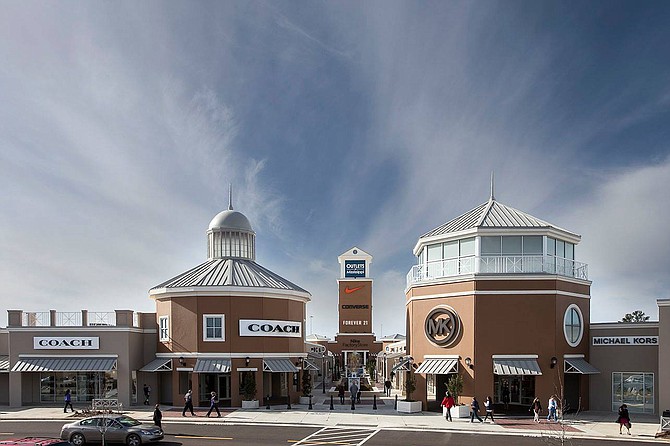 The Monogram Hut, which is a monogramming and embroidery business, opened at the Outlets of Mississippi (200 Bass Pro Dr., Pearl) on Wednesday, Aug. 2.
The Monogram Hut offers free monogramming services for standard-sized items purchased in-store and offers larger monograms for $5 to $10, based on the size of the item. Customers can also bring in any item to be customized, with the price for monogramming based on size.
The store sells items such as backpacks, nap mats, rain jackets, candles, lunch boxes, tote bags, napkins, diaper bags, bibs, picture frames, jewelry and duffle bags.
Owners Jonathan and Dodie Robertson opened the original Monogram Hut location in the Turtle Creek Mall in Hattiesburg (43 Turtle Creek Drive, Hattiesburg) 12 years ago and moved the store into a freestanding building outside the mall six years ago.
"My wife and I were both school teachers at a high school in Hattiesburg when we decided to open Monogram Hut," Jonathan told the Jackson Free Press. "She picked up a hobby of sewing purses for other teachers at the school, and one day, she said she wanted to try selling them at Turtle Creek. It just took off from there."
The Monogram Hut in Pearl is open Monday through Saturday from 10 a.m. to 9 p.m. and Sunday from noon to 7 p.m. For more information, call 601-398-2690, email [email protected] or find The Monogram Hut on Facebook.
The Outlets of Mississippi also launched a new Movie Night event on Aug. 4 with a screening of Pixar's "Finding Dory" at the plaza near the mall's food court. The next Movie Night takes place Friday, Aug. 11, at 7:30 p.m. and will feature a screening of the animated film "Sing."
"Movie Night will feature all family-friendly movies, and the event is free to attend," Mona Delia, director of marketing for the Outlets of Mississippi, told the Jackson Free Press. "Visitors can bring their own lawn chair or blanket, and some of our food tenants here at the Outlets will pass out free food like popcorn, pizza and cookies."
For more information, call 769-972-3000 or visit outletsofms.com.
Greater Jackson Arts Council Commissioning Downtown Mural
The Greater Jackson Arts council will commission a new mural that welcomes visitors to the capital city in honor of the new Mississippi Civil Rights Museum and Museum of Mississippi History, both of which are set to open in December. The mural will be 84 feet by 34 feet and painted on the side of the Gadow Tyler Law Office on Pearl Street.
"For this project, we're looking for something that is welcoming to anybody who lives in or is visiting the city of Jackson," GJAC project specialist David Lewis told the Jackson Free Press. "The mural will be located at one of the entrances of downtown, so we're hoping that it will serve as someone's first impression of Jackson. We want to see something that's never been seen in Jackson as far as mural art goes."
Individuals or groups interested in creating the mural can request a packet from GJAC that includes information on the project, a template with the wall's size, a sheet of inspirational works and 8.5-inch-by-11-inch paper for design submissions. The finished mural must prominently feature the words "Welcome to Jackson" as part of the design. Artists must also provide GJAC with a portfolio of previous work, such as large-scale commissions, murals, mixed media and gallery work.
The deadline for submissions is Sept. 8, and GJAC will choose which submission to use by the end of September. GJAC will pay the chosen artist or group a $10,000 commission along with an equipment stipend to rent a lift up to $3,500 and a supply stipend up to $1,000.
To request an information packet or submit a design, visit the Arts Center of Mississippi (201 E. Pascagoula St.), email David Lewis at [email protected] or find GJAC on Facebook. For more information, call 601-960-1557 or visit greaterjacksonartscouncil.com.
Kellogg Foundation Gives Grant to International Museum of Muslim Cultures
The W.K. Kellogg Foundation, which is a philanthropic organization dedicated to helping youth in underserved communities, recently gave a $600,000 grant to Jackson's International Museum of Muslim Cultures (201 E. Pascagoula St.).
The IMMC is America's first Muslim museum dedicated to educating the public about Islamic history and culture, as well as the contributions of diverse Muslim communities. The grant will cover a three-year period from May 2017 through April 2020.
The museum opened in April 2001 and consists of a physical museum in downtown Jackson and traveling exhibits. Over the next three years, the IMMC will partner with Tougaloo College and Millsaps College to launch its Islamic Thought Institute and host a national conference, "Race, Class and Religious Intersectionality in America: An Ongoing Struggle for Human Dignity," at the Westin Hotel in Jackson from March 2 through March 4, 2018.
"Our exhibits are a platform for discussion on bridging cultures and working for equity across race, class and ethnicity," IMMC President Okolo Rashid said. "We hope to serve as a vehicle for educational dialogue and to bring in scholars to work in concert with local communities. We want to be able to educate activists, educators, business owners and future leaders."
The museum's new traveling exhibit, "Muslims with Christians and Jews: An Exhibition of Covenants and Coexistence," is set to premier in February 2018. It will debut in Jackson for four to six months and then travel to six major metropolitan cities around the country. The exhibit will mark the start of the IMMC's national traveling exhibition program, which will officially begin in 2020 with a tour of "The Legacy of Timbuktu," an exhibit that has been at the IMMC since 2006. The WKKF funding will assist in the design of the exhibit's traveling version. Both exhibitions will be featured at the "Race, Class and Religious Intersectionality" conference next March.
"Through these exhibits, our conference and our educational work, we hope to create a conversation about Islamic contributions and the American Muslim's engagement," Rashid said. "What they've done, what is being done, future endeavors for partnership with our American neighbors and other racial reconciliation and healing work."
For more information, call 601-960-0440 or visit muslimmuseum.org.
Dependable Source Corp. Named Jackson Business of the Quarter
The City of Jackson named Dependable Source Corp. (840 E. River Place, Suite 60) of Mississippi as the city's Business of the Quarter on Friday, July 28.
The city started the Business of the Quarter program in 2014. The criteria include sales success, customer service delivery, community service participation, appearance, longevity and regional outreach.
"Our business recognition program promotes local businesses that embody the spirit of Jackson and serve as true ambassadors for the city," Vic Sexton, who is the small business outreach coordinator for City of Jackson, told the Jackson Free Press. "We want to recognize businesses that bring business into Jackson from outside so people don't have to do business outside of Jackson."
Dependable Source Corp. is a Jackson-based commercial staffing company that recruits truck drivers with class-A commercial driving licenses and puts them to work for clients around the state. The letter class of a commercial driving license denotes cargo weight, with A being the highest.
The company also offers home health services, wherein employees assist elderly or disabled clients with cooking, cleaning, hygiene and other household tasks. The service is private, meaning customers pay their own fee rather than paying through services such as Medicaid or U.S. Department of Veterans Affairs.
For more information, call 601-355-3889 or visit dependable-source.com.
More stories by this author
Support our reporting -- Become a JFP VIP.
The news business has changed dramatically in the past year, and we need your help more than ever to keep bringing you important stories about Jackson and the Metro. Become a JFP VIP with an annual membership or you can Sign up as a monthly supporter. Thanks for anything you can do to empower our journalism!