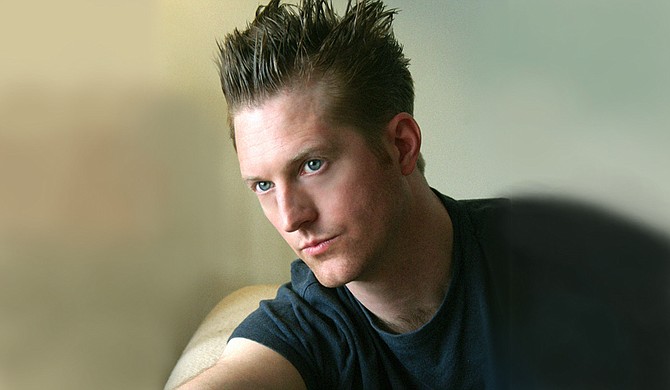 Comedian Claude Stuart, a Greenville, Miss., native currently residing in Los Angeles, is returning to Mississippi for the first time in four years to put on a show at The Hideaway tonight, Sept. 30, at 8 p.m. Stuart has appeared on hit TV shows such as "The Tonight Show with Jay Leno," "The Late, Late Show with Craig Ferguson," "Last Comic Standing," "That '70s Show" and "Scrubs."
"I wanted to do a show where I grew up, in Greenville, and I also have a lot of friends and relatives in Jackson I wanted to be able to see me perform," Stuart says of his current tour. "I've always loved Jackson, and the folks at The Hideaway are old friends of mine, so I thought their venue would be a great place for comics to perform in addition to the usual live-music acts."
Stuart says he was always the class clown while growing up in Greenville. When he went on to attend Southern Methodist University in Dallas, he competed in and won a comedy contest called "Funniest Person at SMU." Comedian Mark Britton was a judge for the contest and praised Stuart's performance, advising him to take his act into local clubs and shows, which he did.
While at SMU, Stuart also became an intern for a radio show called "Shark Man in the Morning" on Dallas-based station Z-Rock.
"The deejay for the show thought I was funny, and one day, he said to me, 'Hey, I'm not supposed to let the interns on the air, but if you call in as a character for the show, no one would know it's you,'" Stuart says. "It went over well, and when the show's director found out about me, I ended up getting put on the show full time, and they changed the name to 'Shark Man and the Dirt Clod.'"
When the station eventually cancelled the program, Stuart decided to use his planned material for the show in live performances and started focusing on stand-up comedy.
After graduating from SMU in 1995 with a bachelor's degree in communications, Stuart traveled to Los Angeles and began auditioning for television and film roles.
For his stand-up performance at The Hideaway, Stuart says he wants to focus on Mississippi-centric material and stories about his past and present life. He describes his show as high-energy with plenty of improvisation, pop-culture observations and audience participation, which he says he picked up from some of his comic idols, such as Don Rickles, Jim Carrey and Dennis Miller.
"To any aspiring comics out there, I would say that it's OK to have a favorite comic and listen to them, but when you start performing, focus on what you want to say and your own jokes, and just be you," Stuart says.
"Perform as much as you can and watch the pros live whenever you can because there is still a lot you can learn about technique from people with more experience. Also, don't focus on promoting yourself in the beginning, and instead focus on your jokes and their execution. Don't compare yourself to anyone else in the business and get distracted, and most important of all, just have fun. People love to laugh, and if you're having fun up there, then they will, too."
Stuart and his wife, Heather, live in Los Angeles with their baby son, Claude Stuart V.
Claude Stuart performs at 8 p.m., Friday, Sept. 30, at The Hideaway (5100 Interstate 55 N.). The doors open at 7:15 p.m. Admission is $10 and includes an after-party with music from Diesel 255. For more information, call 601-291-4759 or find The Hideaway on Facebook.
More like this story
More stories by this author