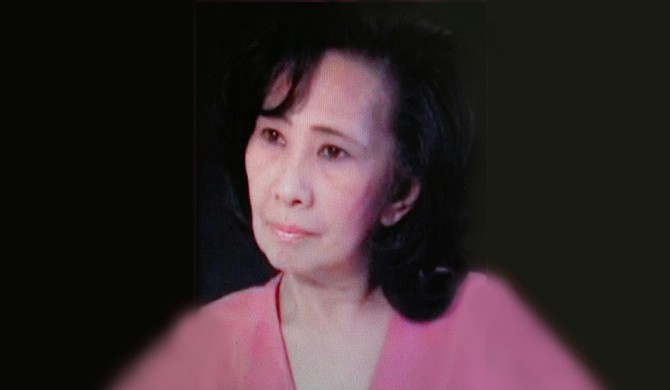 Mary Harrison Lee, a civil-rights activist and participant in the famous Freedom Rides of 1961, died on Sept. 26 at age 77.
Lee was born on July 22, 1939, in Manila, the capital city of the Philippines. An army chaplain named Ernest Harrison and his wife adopted Lee when she was 4 years old. She lived in many places throughout her life, including Captieux, France; Erlangen, Germany; Fort Riley, Kansas; and San Antonio, Texas. She graduated from Rochefort American High School in France in 1958.
After returning to the United States, she visited Tougaloo College and decided that she wanted to attend the school. She enrolled in the 1958 semester.
Lee joined the Civil Rights Movement in college and volunteered to become a Freedom Rider in 1961. She helped lead a sit-in in the bus station in downtown Jackson, for which police arrested and jailed her. On June 23, 1961, Freedom Riders from Tougaloo set a precedent and became the first residents of Mississippi to lead in the movement.
"Mary was a very independent, energetic, congenial and exuberant person," fellow Freedom Rider Fred Clark told the Jackson Free Press. "She was well-liked by everyone on campus at Tougaloo, and although she preferred to work in the background, she worked hard on everything she did for the Civil Rights Movement and provided leadership, especially for her fellow women Freedom Riders after they were imprisoned. She was a fighter, and we're all going to miss her."
While attending Tougaloo, Lee met and fell in love with Gene Lee, and the couple married in 1963, one year after Lee graduated.
"I remember, before I ever even got to Tougaloo to start attending, some friends of mine had already met Mary around campus, and they called me up and told me that she was the girl for me," Gene told the Jackson Free Press. "They knew what kind of person she was and said she was just perfect. We got married about three years later, and in 53 years of marriage, she was the most thoughtful, kindhearted person you could ever meet. She loved life and people, and she was just a joy to be around. And while she was never boastful, she was headstrong and committed to things she wanted to do regardless of consequences, which was a big part of what led to her standing up for civil rights in the '60s."
Lee became a teacher in Picayune afterward and later moved to Kansas City, Mo., in 1966. In 1973, she relocated with her family to Germany and taught within the Department of Defense American School system. In 1981, Lee and her family returned to the United States and settled in Jackson, where she became principal at Boyd Elementary School in 1995. Lee retired from her position in 2001.
Lee and her husband have three children, Geno, Daryl and Angel Lee, and eight grandchildren. Geno Lee is currently the fourth-generation owner of the Big Apple Inn in Jackson. The building that the Lee family's business is located in also once housed the office of fellow civil-rights activist Medgar Evers.
More like this story