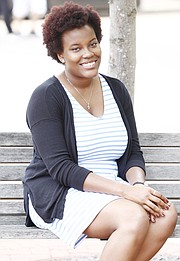 When I logged onto Twitter this past Saturday, I was caught in a flurry of tweets, gifs and screen caps of the one and only Beyoncé Knowles, rightfully referred to as Queen Bey. The best performer to come out of Houston, Texas, Beyoncé released a racially charged and powerful video to her latest single "Formation" and surprised everyone, as evident by the firestorm of "wig snatching" tweets. Upon first watch, reeling from having to purchase a $12 app to view the video, I didn't notice the various allusions and context; I was busy trying to recreate the dance moves from her and all her dancers with huge Afros and smooth, brown skin.
After a second watch, the image of Beyoncé lying across a New Orleans Police Department car being submerged in water shook me, especially combined with the landscape of the urban New Orleans. Most of my family is from New Orleans, as my mother is from the Lower 9th Ward. The city is not just beads and bottomless drinks on Bourbon Street, but women in beauty shops and seconds lines, men on porch stoops and Southern church services. The juxtaposition of the New Orleans I know and that of Beyoncé in a pristine white dress and a parasol reminiscent of the American slavery era—a time when being a black woman was the worst thing you could be—was enough to set me on edge.
Beyoncé has always been about woman power, as shown by her stance at the 2014 Video Music Awards in front of a giant, black screen with the word "feminist" emblazoned in huge, white letters. She's made music that promotes female autonomy, owning our sexuality and relishing in independence, doing great things and "slaying" the game without a man (hello—"Single Ladies (Put a Ring on It)"). She does all these things as a wife to music mogul Jay Z and mother to 4-year-old Blue Ivy, who has faced public critiques since her birth, from her hair to her clothes to how her parents raise her. In "Formation," Beyoncé silences critics with one simple line, "I like my baby heir with baby hair and Afros," and there's Blue in a lacy, white dress alongside two other natural girls smiling like she knows her mother is about to conquer the world.
The performer's ability to juggle these things, motherhood and activism, while defending black women's rights to choose to not be a mother, to have successful careers and never marry are what makes her a feminist icon. The song and video contain various messages, from acceptance of natural hair and beauty ("I like my Negro nose and Jackson 5 nostrils"), to the government's betrayal of New Orleans during and after Katrina, to women's roles during the Southern slavery era, but none stand out more than that of a small black boy with his arms outstretched like a martyr standing before a line of officers whose hands are in the "Hands up, don't shoot" stance.
With the recent surge in demanding justice for those killed by police and exposing police brutality, Beyoncé and Jay Z have faced criticism claiming that they aren't doing enough for the Black Lives Matter movement. This past weekend, Jay Z's app TIDAL and entertainment company Roc Nation announced they are donating $1.5 million to various social-justice organizations.
I'm proud of Beyoncé for using her status as an influential performer to send a message of unapologetic blackness. For her guest performance at this past Sunday's Super Bowl 50, she used dancers of varying shades with huge unruly Afros dressed in leather and studs with Queen Bey in a bullet vest in tribute to Michael Jackson's 1993 Super Bowl halftime show. Bey and her dancers were serving up Black Panther realness, which set Twitter aflame for all the wrong reasons. Many viewers were outraged that she used her platform to push Black Lives Matter "propaganda," while others were offended by her clothing. The tweets all felt like an attack on her blackness. It felt like what people really wanted to say was, "You're comfortable in your blackness, and it's making me uncomfortable."
For centuries, we've been taught that blackness is shameful, that our hair is unkempt, our noses are too big, and that settling for mediocrity is OK. Beyoncé, rather than being content to perform sugary pop music and collect checks, said clearly in "Formation" that she is black, she is going to grind to get what she wants, and she's not here just for public consumption. This unapologetic blackness is greatness reaffirmed, not by societal standards and approval, but because she's claiming it as her own. "Sometimes I go off, I go hard, take what's mine, I'm a star, 'cause I slay."
Same, Bey. Slay.
Just-promoted Deputy News Editor Maya Miller is a Jackson State University graduate. She enjoys long walks through Target, running the ever-so-popular Netflix marathon and all things social media.
More stories by this author
Support our reporting -- Follow the MFP.