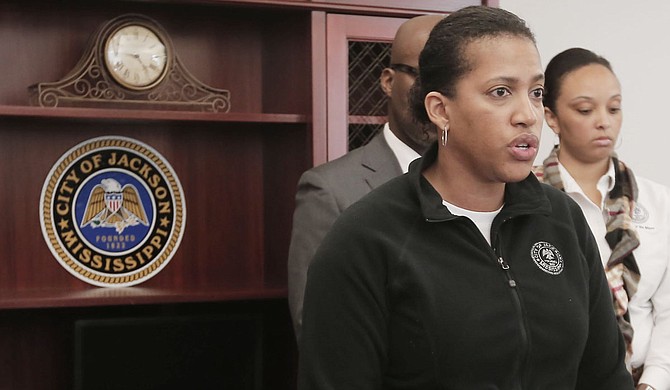 Document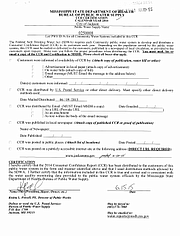 Thirteen Jackson homes may have had higher-than-actionable levels of lead in their water last summer, but officials are assuring the public that the city is no Flint, Mich. Residents don't need to be concerned about the risks of lead exposure, including for kids, experts say, even though the state health department in 2011 flagged Hinds County as high-risk for lead poisoning.
Last week, on Jan. 28, Mississippi state health officials notified the City of Jackson that it had found lead in 22.4 percent of the 58 Jackson homes it sampled in July 2015. Kishia Powell, the City's public-works director, said she immediately dispatched crews to those homes, in southwest and north Jackson. Health officials are testing the water at another 100 homes for high lead levels, she said. The news in Jackson came against the backdrop of the public-health crisis and national media story in Flint, Mich. In December 2011, Michigan Gov. Rick Snyder put the majority-black city of Flint, near Detroit, under receivership and appointed an emergency manager.
In April 2014, the Flint City Council voted to take the city off Detroit's water system and to start drawing water from the Flint River. In September 2015, a team of engineers and water experts from Virginia Tech published a study about Flint's water quality. The U.S. Environmental Protection Agency considers lead levels of 15 parts per billion to be "actionable." The Virginia Tech team found that at least a quarter of samples from Flint exceeded the federal level.
"Several samples exceeded 100 ppb, and one sample collected after 45 seconds of flushing exceeded 1,000 ppb," authors of the Flint Water Study wrote.
By contrast, officials said the Jackson samples tested between 17 and 20 parts per billion for lead contamination. The U.S. Environmental Protection Agency requires testing for lead and copper in water systems every three years. Even though the state took the samples in June 2015, MSDH officials did not notify Jackson, citing federal regulations that do not require immediate notification for high lead levels. The text of the act states that an if a public-health administrator takes any enforcement action related to water regulations, the administrator must notify a local elected official of that action, but does not spell out a timeline for doing so.
"I think it's time to look at that," said Dr. Thomas Dobbs, the state's epidemiologist, speaking to reporters at Jackson City Hall, about how the state notifies residents about the presence of high lead levels in their water. Powell said there is "every reason to believe" the problem is not system-wide but related to how water chemistry reacted with the plumbing in homes.
"This is not a situation where you have to stop drinking the water," Powell said. "This is not a widespread issue, although we are treating it very seriously."
The City is required to notify all water customers about the lead levels, although those residents just found out in late January after the state informed the City of the months-old findings. Water issues notwithstanding, Ruth Ann Norton, president and chief executive officer of the Baltimore-based Green & Healthy Homes Initiative, which has an office in Jackson, said her organization is concerned that too few homes and children are tested for lead exposure.
Nationwide, more than a half-million children have lead poisoning, which has no cure and is irreversible. In 2011, after examining five years of data on childhood lead screenings, the Mississippi State Department of Health reported that 1,640 children out of approximately 197,917 tested positive for lead poisoning in 77 counties. Hinds County was among 16 that state health officials identified as high-risk for lead poisoning, that study determined. Children can be exposed to lead if they live in or spend a lot of time in older homes that contain lead pipes, dust-covered mini-blinds, or that have peeling or chipping lead-based paint. The National Center for Biotechnology Information, a division of the National Institutes of Health, says symptoms of lead poisoning can include memory loss as well as vision, cognitive, and behavioral problems and brain damage.
"Most early studies concentrated on the neurocognitive effects of lead, but recently higher exposures have been associated with such morbidities as antisocial behavior, delinquency and violence," states a 2009 report from the U.S. Department of Health and Human Services.
"This is one nasty neurotoxin," Norton told the Jackson Free Press. "It's really costly to a community."
Consumers can purchase home lead testing kits at local hardware stores. They can also call the Mississippi Lead Poisoning Prevention and Healthy Homes Program at 601-576-7447 for more information.
Email R.L. Nave at [email protected]
More stories by this author
Support our reporting -- Follow the MFP.