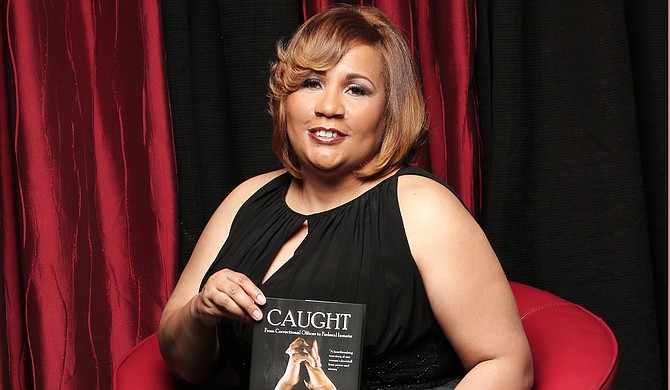 Clinton native Janice Singleton sat down on her thin mattress at the Marianna, Fla., female prison camp, a minimum-security satellite of the Federal Correctional Institution. She flipped through the pages of a local newspaper for that November day in 2009, and she found yet another story not unlike her own.
Back in 2006, when Singleton was an officer for the Mississippi Department of Corrections, she had taken inmates' Social Security numbers and brought them into the tax business she owned, filing fraudulent tax returns for extra cash.
"I felt very remorseful because it was wrong, but at the time, I had a gambling problem," she says. "This was a way I could get money to support my habit. But when I got in trouble, I wasn't doing it anymore. I had stopped because I knew it was wrong even when I took the first name, even though I went back a month later and got more names."
After Singleton was caught in January 2007 and convicted of identity theft, bank fraud, wire fraud and signing false documents in November 2009, she saw that as the end of the story. But then, every time Singleton would read the newspaper, she would see someone else committing the same crime that she did. She wondered, if people could see what she went through and the frustration and pain that caused, would they still choose to break the law?
That question was the impetus for her memoir, "Caught: From Correctional Officer to Federal Inmate" (Xlibris, 2015, $19.99). Throughout her incarceration from November 2009 to July 2012, Singleton wrote the book with paper and pen, originally starting it just to whittle away at her extra time. Eventually, though, "Caught" became an outlet for Singleton to acknowledge the circumstances that led to her crime and conviction, as well as a way to help others who are trying to piece their lives together after prison—or on the verge of committing a crime themselves.
"I've learned that whatever is done in the dark is going to come to light, and I learned that doing illegal things, whatever they may be, is not worth it," she says. "Not only do you get a conviction behind your name, but you also do your time in prison, you come home, and you're on probation, and you're this felon."
Even those, like Singleton, who commit white-collar crimes struggle to find gainful employment after they're released, which is one reason that prisons have so many repeat offenders, she says. Potential employers no longer saw her 10 years of service to the Mississippi Department of Corrections. Instead, companies often viewed her by the label "convict."
"We're still people. We've just made bad choices, and we're doing our time," Singleton says. "I did time with doctors, lawyers and all different backgrounds. ... You had all walks of life, and people you wouldn't even imagine being inmates were inmates."
Thankfully, Singleton was eventually able to find a job in the accounting department of Goodwill Industries of Mississippi, where she has worked for almost three years. She is also only six hours away from earning her master's degree in accounting from Mississippi College.
However, that doesn't mean Singleton's struggle is over. She's still rebuilding relationships and transitioning back to something as close to normal as possible, though she admits "you're not going to come home and be the same person you were before you went to prison."
Her advice to those facing what she went through: "Put God first, and take baby steps."
Author Janice Singleton's memoir, "Caught: From Correctional Officer to Federal Inmate," is available now on Amazon.com and caughtmgt.com.
More stories by this author
Support our reporting -- Follow the MFP.