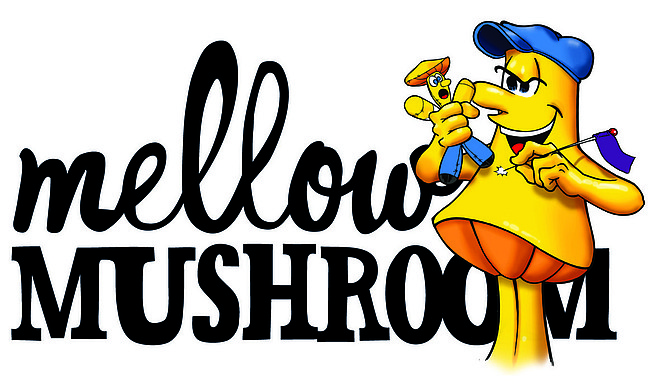 Sarah Coughlin, manager of Barnette's Dry Bar (4400 Old Canton Road, Suite 110), opened the new blow-dry salon three weeks ago.
Barnette's Dry Bar offers Jackson residents a salon experience that involves no cuts, colors or other processes, focusing on blow drying, styling and shampooing. Stylists use a special technique and top-of-the-line dryers to give customers a new hair fashion that takes only minutes but often stays in place for a few days.
"This is one of first salons in Mississippi that is a pure blow-dry bar rather than a salon with blow-dry styling available. People can come in and get a blow dry and not feel like they're cheating on their hair stylist," Coughlin says.
Coughlin and Malory Dorsey are full-time blow-dry stylists at the salon. Sarah Donnelly, Kahla McCoulmn and Panesha Jackson, employees of the Barnette's Salon locations in Banner Hall (4465 Interstate 55 N., Suite 201) and The Renaissance (1000 Highland Colony Pkwy., Suite 8001, Ridgeland), also work in the shop as part-time stylists.
The regular price for a blow-dry treatment is $35. Barnette's features a happy hour from 11 a.m. to 2 p.m., Tuesday through Friday when treatments are $10 off. As part of a special grand-opening deal, clients that spend at least $25 on a treatment also receive a complimentary lip, chin or eyebrow wax.
Treatments are $25 for teens between 13 and 18 and $20 for children under 12. College students that bring their student ID get $10 off regular price.
Barnette's Dry Bar offers special packages for weddings, proms and bridal parties. Customers can also rent the salon for a night to host private blow-dry parties with hors d'oeuvres and group styling.
The salon is open Tuesdays through Fridays from 10 a.m. to 6 p.m., and Saturdays from 9 a.m. to 2 p.m. with 2 to 5 p.m. open by appointment only. Barnette's Dry Bar accepts walk-ins, but appointments are recommended. Customers can make appointments by calling 769-230-4648 or texting 601-209-7697.
Mellow Mushroom Presents Homegrown Picks
Mellow Mushroom Pizza Bakers (275 Dogwood Blvd., Flowood) has released its second annual Homegrown Picks menu, consisting of new food and beverage concepts from its own employees. Mellow Mushroom polled servers, bartenders and cooks from more than 170 locations to create the new menu, which will be available nationwide through Tuesday, June 30.
Mellow Mushroom launched the Homegrown Challenge, calling for the best pizza, calzone, appetizer and cocktail recipes from their employees using only in-house ingredients. Employees submitted more than 100 recipes to an expert panel that judged them on taste, presentation and originality to choose nine finalists for the Homegrown Picks menu.
The new menu items include:
Pineapple Express Pizza (Brittany Miracle; Hyde Park, Ohio)—Signature Mellow dough with an olive oil and garlic base, topped with mozzarella cheese, ham, pineapple and jalapenos. The pizza is finished with fresh bruschetta, basil and balsamic glaze.
South of the Border Pizza (Larry Guzman; Greenville, N.C.)—Signature Mellow dough with an olive oil and garlic base, topped with mozzarella cheese, spiced chicken, onions, jalapenos, tomatoes, jalapeno-lime aioli and cilantro.
Tempeh-Rary Insanity Pizza (Rachel Baldwin, Winning Guest Entry)—Signature Mellow dough with an olive oil and garlic base, mozzarella cheese, crumbled grilled tempeh, mushrooms, pineapple, artichoke hearts and pesto.
Buffalo Chicken Dip (Mike Mitchell; Tallahassee, Fla.)—Bites of grilled chicken in a Buffalo sauce. The dip is topped with Applewood smoked bacon, tomatoes, chives and mozzarella.
Hot Dang Shrimp (George Paul Klopp; Kennesaw, Ga.)—Grilled shrimp tossed in a spicy butter sauce and drizzled with a cool and creamy house-made sauce.
The Thoroughbred (Christi Bradford; Murfreesboro, Tenn.)—This cocktail features Maker's Mark Bourbon combined with DeKuyper, Amaretto, Peachtree Schnapps, Monin Blood Orange, fresh mint and Mellow's house-made sour.
Mel's Mango Cocktail (Amanda Kiely; Kennesaw, Ga.)—American Harvest Organic Spirit combined with Monin Mango, cucumber, basil and Mellow's house-made sour.
Ramble on Rosemary (Kara Mackinder; Bowling Green, Ky.)—St.-Germain elderflower liqueur, Hendrick's gin, lemon juice and rosemary simple syrup topped off with Sprite.
St. Mellow (Kieth Redmond; Anderson, S.C.)—Prosecco, St.-Germain elderflower liqueur, Absolut Citron and Peachtree Schnapps finished with a splash of soda.
For more information, call Mellow Mushroom in Flowood at 601-992-7499 or visit mellowmushroom.com.
State Supreme Court Denies Rate Increases for Kemper
The Mississippi Supreme Court last week refused to reconsider its February decision in regards to illegal rate increases for Mississippi Power Co.'s Kemper County power plant.
The court's decision leaves standing an order to the Public Service Commission to reverse an 18 percent rate increase and refund $337 million that's been collected from 186,000 customers since 2013. Last Thursday's order instructs the commission to make refunds immediately.
The court found the increase illegal because regulators didn't conduct hearings to ensure Mississippi Power was spending prudently on the $6.2 billion Kemper plant. It also ruled regulators used an illegal rate structure, didn't notify all ratepayers and broke public meetings law by negotiating a deal in private.
Bryant Pledges Funds for Broadband Corridor
Gov. Phil Bryant recently pledged $15 million for development of a broadband corridor along the Mississippi Gulf Coast during a meeting of Gulfport business and community leaders.
The money will come from BP and other companies responsible for 2010's Deepwater Horizon oil spill and will be used as leverage to get a private company to invest in broadband.
The project will begin when the companies involved in the spill pay the fines, penalties and settlements for their roles in the catastrophe.
Support our reporting -- Follow the MFP.