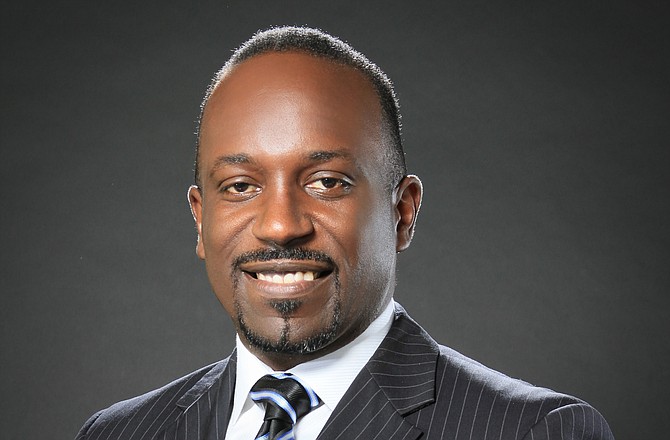 After watching and reading news coverage about the recent killings of young black men by white police officers in Ferguson and New York City, and the attacks against police officers in retaliation, Reginald Buckley, executive pastor of Cade Chapel, felt it was his duty to act. He wanted to keep young people safe and foster an environment of understanding with law enforcement and other public servants.
"Every black male, I think, and especially black fathers, know the challenge of dealing with law enforcement," Buckley said. "It's unfortunate that we have to have conversations about dealing with law enforcement safely, but it's also necessary. Being black in Mississippi means that there will be instances, whether it's with law enforcement or anyone, where you will be targeted for your color. Having a badge behind it ups the ante and the need to know how to handle the situation to ensure that a child stays safe."
Buckley, 42, has been a pastor at Cade Chapel for eight years and has been a member of the church his whole life. His father, Senior Pastor Horace Buckley, was the executive pastor before him, and seeing him speak inspired Buckley to follow in his footsteps.
"Pastoring my church—my father's church—I see that as God's work," Buckley said. "I never thought I would be doing this."
Buckley has spent his entire life in Jackson except for his time attending the University of Illinois, where he majored in English and graduated with a master's degree in 2007.
On Jan. 10, Buckley will sponsor a conference at Cade Chapel between law enforcement and young people ages 12 to 25, dealing with the subject of how to engage police officers. Rapper and activist David Banner is headlining the event, and Chief of Police Lee Vance, Sheriff Tyrone Lewis and Capt. Kenneth Brown of the State Highway Patrol will attend. The law enforcement officials will discuss subjects such as how to calm a situation before it gets out of hand and how to properly engage officers during traffic stops.
Buckley hopes the conference will help teens and police to better see things from each other's perspectives and personalize these kinds of situations.
"We want to partner with law enforcement and let them know that we're in there with them," he said. "They do all they can, and we want to do all we can. This is open to all teens in the area, but we mostly want to address young men, especially young men of color. A major focus will be a discussion called 'Know Your Rights,' which will teach how to know if your rights are being violated, to know when to speak and when to be quiet, and when and how to act to address a rights violation. We want to make sure that young men make it home safely, and then take up the issue in whatever way it needs to be done."
The police conference is the first of several dialogues Cade Chapel has planned throughout the year. Buckley wants to engage in deeper conversations about manhood and handling emotions.
"We want to engage in conversation with young men, and we want to be able to partner with parents as well," he said. "Sometimes parents need help talking to young people, and we want to do what we can."
Cade Chapel also hosts First Responders Sunday, an event in which the church invites police, firemen, medical personnel and even military members to honor them for their service.
"We see ourselves as partners of law enforcement and first responders here, and we invite those local heroes to our church and let them know that we appreciate their service," Buckley said. "They're often in the thick of it, and we don't get enough of a chance to thank all the people who put their lives on the line every day. We gather together and thank them and pray for them, then we hold a big reception for them after the service."
To register for the Jan. 10 police conference, visit cadechapel.org.
Support our reporting -- Follow the MFP.