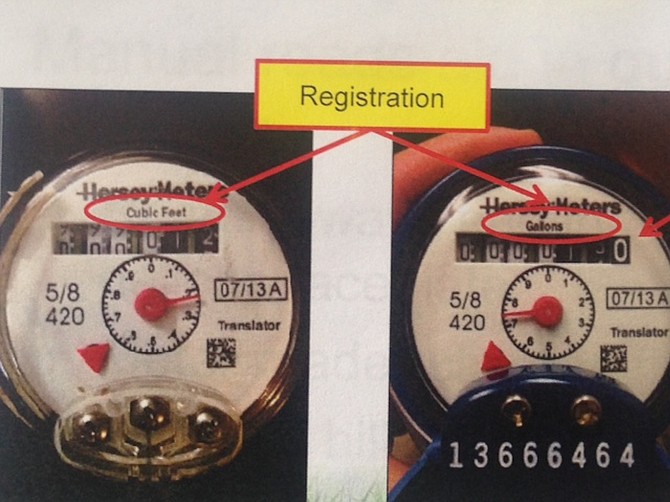 Kenneth Stokes, in his first week back as Ward 3 councilman, said he plans to offer a proposal to get the city out from underneath its $90 million contract with Siemens Energy Inc. for replacing water meters and making repairs to water and sewer lines.
Stokes isn't the first city official to float the idea; several members of the city council have also wondered aloud what it would take terminate the agreement, for which the city has already paid more than 70 percent, while the work is only about halfway complete.
Ward 6 Councilman Tyrone Hendrix asked City Attorney Monica Joiner at a Feb. 17 special council meeting whether the city could terminate the contract and get its money back. Joiner said the city is keeping all its options on the table but declined to discuss legal strategy in open session. Prior to that meeting, speaking to a local television station last week, Stokes called the Siemens contract "a never-ending nightmare."
But at least two other southern cities have run into similar issues with Siemens, prompting officials there to seek legal remedies against the company, a division of a German health-care and energy conglomerate. Those cities' legal wrangling played out over several years.
Last month, Monticello, Ark. (population 9,827), entered mediation over a January 2013 agreement to upgrade that city's water system, which included replacement of water meters and several water lines.. The Monticello City Council unanimously voted to go into mediation to terminate the contract as well as to recoup $7 million the city has already shelled out.
"(S)ince this project has become so muddled over the course of this last year, the only way that we can move forward with this project is to move forward with mediation," Monticello Mayor Zack Tucker told the council Jan. 15, according to news website Southeast Arkansas Today. The newspaper also reported that Siemens responded to Monticello with a letter in November 2014, saying that "at no point has Siemens failed to perform, or to tender performance of, any of its contractual obligations.
"Siemens has been, and remains, ready, willing and able to complete its work. The city has directed Siemens to cease work on the water line scope of work, which may affect the parties' respective rights and duties," Steven R. Shamash, an attorney for Siemens, wrote to the city.
That city's path toward the courts seems mirror Jackson's. In August 2014, Monticello, which had hired an engineer to serve as a project manager on Siemens' recommendation, ordered an independent review of the Siemens contract. Then Mayor Joe Rogers said the City of Monticello needed its own engineer to represent the city's interest.
In September, Jackson hired Raftelis Financial Consultants to examine whether the city's water revenue was sufficient to meet the obligations of bond agreements, to assist with the development of the one-percent sales-tax master plan and review part of the Siemens agreement that includes a "performance guarantee" of increased water revenue for the city.
Public Works Director Kishia Powell issued a stop-work order upon the discovery that several residents received water meters calibrated to read in gallons instead of cubic feet.
"Mueller (meter manufacturers) and Siemens discovered seven meters, less than 1 percent, that read gallons instead of cubic feet. Mueller replaced those meters, and Siemens and Mueller are reviewing all installed meters as part of ongoing quality control," Siemens responded through an emailed statement to the Jackson Free Press.
Jackson officials hoping to modify the Siemens contract might find guidance in the experience of McComb, where that city sued Siemens in 2011 alleging failure to meet the benchmarks of a $4.5 million contract for 6,900 new water meters. In court documents, McComb argues that company "failed or refused" to hit deadlines associated with a water-meter upgrade project similar to Jackson's.
"Siemens," the complaint reads, "agreed and guaranteed that (McComb's) increase in billable water, through more accurate measure, will be equal to or exceed the total project costs" or Siemens would pay the city the difference. The complaint further alleged that Siemens' "misrepresentations" caused financial harm to the city.
In the company's response, Siemens denies McComb's allegations, saying that the city "failed to mitigate its alleged damages." Siemens also counter-sued for breach of contract, arguing in part: "Despite (Siemens') earnest cooperation and efforts to achieve final completion of the contract, McComb wrongfully terminated (Siemens') scope of work under the contract, and has refused to allow (Siemens) personnel to enter the site where work was to be performed under the contract."
In November 2012, Siemens and McComb settled the dispute with McComb agreeing to pay the company $2.5 million of the original contract price tag.
The Jackson City Council was scheduled to discuss several Siemens-related items, including Stokes' proposal to breach the contract, at its regular Tuesday night meeting after the Jackson Free Press had gone to press.
More stories by this author
Support our reporting -- Follow the MFP.