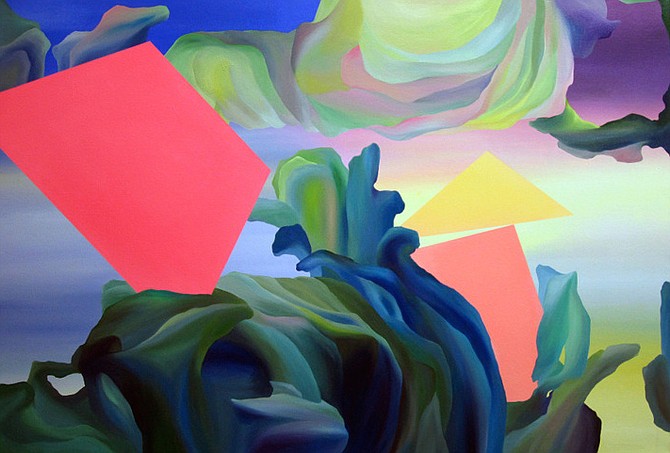 Growing up, paintings and decorations from western and eastern masters surrounded Jackson artist Chung-Fan Chang in her home in Taiwan. Those pieces served as the basis for her journey into the art world. As a child, she started taking piano lessons but later moved into the visual arts.
She studied oil painting at Taipei National University for the Arts, receiving a bachelor of fine arts degree in painting in 2007. She moved to the United States in 2007 to study at Savannah College for Art and Design Atlanta, where she received her master's degree in painting in 2010. After graduate school, Chang taught for a year at SCAD's Atlanta campus and Georgia Perimeter College. In 2011, she moved to Jackson to teach at JSU, where she currently serves as the assistant professor of art and teaches fundamental classes in drawing, design and painting.
The landscape and composition of traditional Chinese ink-and-brush paintings, as well as western landscapes such as mountains and highways, inspire Chang's works.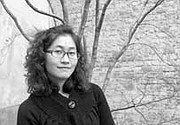 "Those natural landscapes are my major inspiration, and also in the day life, you see people wearing colors or fashions on the street, where they have nice shoelaces or sunglasses, earrings, nail polish," she said. "Those colors are very attractive to me, and I wanted to incorporated the landscape and colors."
The combination of organic and geometric shapes and bright colors set Chang's work apart from others. Her pieces, such as her ink-and-acrylic "Kite" series, are surprising and fun, but they also carry a soothing tone.
"I really want to make people think about what is comfortable, what is comforting and also their visual experience with colors, with colors of landscapes, colors of manmade objects, with colors of artificial structures in life," Chang said. "I hope to inspire them to look into the painting with themselves traveling in the paintings, in the landscapes, in their life, and find nuts and bolts that connect to their personal life."
Chang will display her work Feb. 5-27 in "The Art Faculty of the Colleges of Jackson" at The Cedars in Fondren (4145 Old Canton Road), part of Fondren Renaissance's "The Four Seasons of The Cedars Visual and Performing Arts Series." The exhibit also features works from fellow JSU professor Charles Carraway; Belhaven University professors Nate Theisen and Gretchen Haien; Millsaps College's Sandra Murchison and Kristen Williams; Mississippi College's Randy Jolly and Albert Smathers; and Tougaloo College's Johnnie Mae Maberry and Bruce O'Hara. The opening reception Feb. 5 is from 5 to 8 p.m. Gallery hours are 10 a.m. to 4 p.m. Tuesday through Friday. For more information, call 601-366-5552.
Support our reporting -- Follow the MFP.