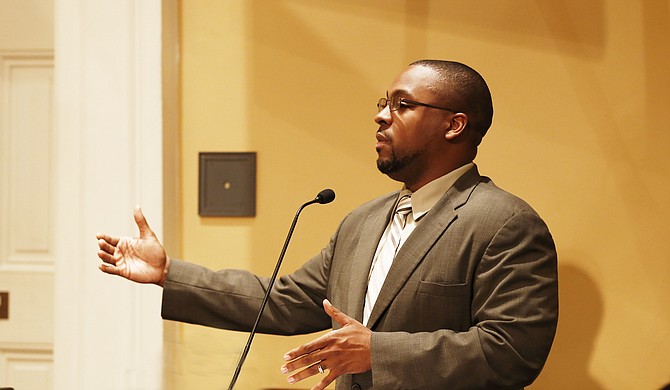 No city official uttered the word "Costco," but the big-box retailer, which had been flirting with building in Jackson and is now in talks with Ridgeland officials, loomed large over today's budget hearings.
Council members wanted to hear about how planning and economic-development officials recruit and retain businesses, including retail outlets.
The discussion comes on the heels of Ridgeland officials announcing that Issaquah, Wash.-based Costco Wholesale Corporation is considering a site on Highland Colony Parkway near the Natchez Trace.
Mayor Gene McGee announced yesterday at a press conference that the Costco plan had been in the works and kept under wraps since 2014, due to a confidentiality agreement, when the company was also negotiating with Jackson to locate on property near Smith-Wills Stadium off Lakeland Drive.
Officials from Jackson's current and previous administration who were privy to the negotiations said Costco was only interested in Jackson's Lakeland location because of the high traffic counts along Interstate 55 and Lakeland.
Mayor Tony Yarber has said he hasn't given up on recruiting Costco and still hopes the retailer will come to Jackson.
In 2014, a Costco proposal met opposition from community members who voiced concerns over commercialization of the area—which the city now uses for parks and museums—and how rezoning the area for commercial purposes would affect the new district.
Mississippi Secretary of State Delbert Hosemann also sent Jackson a letter saying that because the state owns the land where Smith-Wills stands, ownership would revert to the state if the city tried to use it for another purpose.
Ward 4 Councilman De'Keither Stamps cautioned against spending too much energy on recruiting big-box stores, which he said can hurt small businesses in Jackson.
"If you had a Walmart on I-55, Fondren wouldn't exist," Stamps said.
Ward 6 Councilman Tyrone Hendrix also asked whether the City was in talks with supermarket companies to bring grocery stores to south Jackson in light of the news that the McDowell Road Piggly Wiggly would close, making it the second supermarket in south Jackson to close this year.
Jason Goree, the city's economic-development director, said his office consults with supermarket trade groups, attends site-selection conferences and meets with local real-estate brokers who work closely with retailers looking to relocate.
The city's planning department, which includes economic development, presented its $34.5 million budget for the coming fiscal year, an increase over the $34.2 million the council adopted last year.
Eric Jefferson, the City of Jackson's planning director, said during his presentation that neighborhoods are developing their own master plans. In addition to master plans drawn up for west Jackson, midtown and Fondren, Jefferson said south Jackson and Tougaloo are both working on plans.
"The city is planning around us," Jefferson said of city government. "It's important that the planning department leads those discussions."
Jefferson said other plans for the coming year include a homebuyer program for public-service professionals such as police officers, firefighters and public-school teachers.
More stories by this author
Support our reporting -- Follow the MFP.