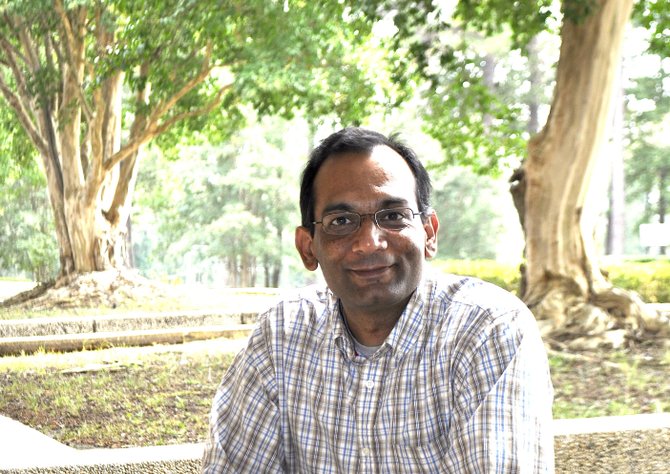 Planning-board meetings are usually drab affairs. As an exercise in participatory democratic process, these meetings often serve as deliberative steps toward more direct decision-making by the council to determine, influence and shape future land use in most cities.
The Jackson Planning Board meeting on Aug. 27 was anything but drab. The widely reported issue of rezoning 50 acres of land that included Smith-Wills Stadium, Jamie Fowler Boyll Park and portions of ballparks south of Lakeland Drive brought out a large crowd of very interested parties.
Two significant moments stood out for me during the deliberations. The first occurred when planning-board members calmly listened to arguments from Thomas Starling, Rick Cleveland and Susan Gerrard about traffic congestion, loss of open space, threat to the nearby museums and loss of recreational opportunities for the youth. But the calmness turned to visible discomfort when Gerald McWhorter, the assistant secretary of state, shared a letter from Secretary of State Delbert Hosemann outlining the state's willingness to stop the rezoning by pursuing the trigger provision in the original deed that granted the city rights to develop the land for the purposes of parks and recreation. The visible discomfort of the planning-board members and the momentary but confident silence from the crowd portended the outcome of the proposal at that point itself.
Then, the second moment occurred. Upon being questioned on the legality of the rezoning proposal, the city responded by making a distinction between rezoning and reuse. This response elicited a few giggles in the crowd to suggest that most of them understood the distinction to be trivial at best and even somewhat misleading.
In fact, zoning and land use, although normally defined in direct relation to one another, can be legitimately argued to be different. Zoning is broader, and specific uses are often prescribed within a given zoning ordinance. Both, however, must aim at achieving some particular community goal or public interest. It would be difficult to justify permitting incompatible uses (such as landfills) in an area zoned residential because they would undermine each other in achieving any community goal or public interest. Hence, in very broad terms, one could argue that this could have been interpreted as a distinction without difference.
Since the Aug. 27 vote of the Planning Board against the rezoning proposal, the mayor's office has attempted to move forward through other channels, while the opponents have pursued restraining orders. Possibly, one could reframe the arguments back to the very point of zoning: pursuit of public interest and community goals. After all, any zoning ordinance results in allocation of costs and values to various parties. And because a government ideally should not be in the business of allocating values among private parties, municipal coercive power ought to be exercised in the name of public interest. Additionally, zoning ordinances should always result in pareto-optimal outcomes (that net gains of an action are at least adequate enough to compensate the losing entities).
In this case, although gains from an economic-development project such as bringing a Costco are argued in terms of number of jobs and additional sales taxes, and losses in terms of traffic and reduced usage of public space, perhaps we need to analyze the impact more in terms of effects on income, wealth, price, quantity, quality of life and environmental quality. With such an appropriate estimation, if the gains outweighed losses, public interest could be adequate justification for proposed changes.
Lessons in economic development and exercise of municipal power:
Transparency will create friends that often local governments do not know exist. On the other hand, obfuscation and subterfuge will often make enemies out of friends.
It is better to be proactive with data and analysis in anticipation of opposition than to react with underdeveloped positions.
Legal matters among governmental entities are better handled behind the scenes through negotiations than in full public view. Conflict between governmental entities often does not have any winner.
Prepare plans to adequately compensate for the losses. It is not enough to argue that a project will increase tax revenues. It is often important to explain the provisions that the city might consider and undertake to minimize losses and compensate the losers.
Unlike earlier times, we have come to value open spaces in our urban areas far more than ever before. Even if everyone might not be direct users of open spaces, people place option values on them that a city needs to estimate and ensure adequate provision for them.
—Mukesh Kumar
HUH?
Pareto-optimal outcomes:
Net gains of an action are at least adequate enough to compensate the losing entities.
As in:
Will building Costco on Lakeland Drive provide enough benefit to outweigh the negatives? Discuss at jfp.ms/costco.
MEET N.I.M.B.Y.
We all want Costco in Jackson—just Not In Our Backyard! How to solve?
Support our reporting -- Follow the MFP.