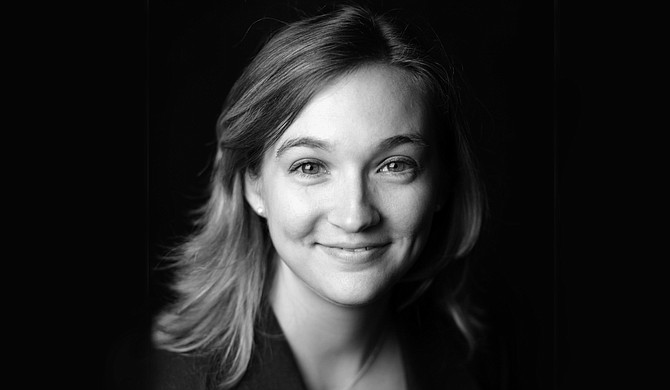 Most 4-year-olds are learning more basic skills before entering kindergarten due to Early Learning Collaboratives, the Mississippi Department of Education is reporting.
Fifty-nine percent of 4-year-olds assessed at the end of their year-long participation in ELC programs met or exceeded the expected performance level and will enter kindergarten more prepared. Over half the students gained a reading level through the program.
The state has only 11 collaboratives, and eight of those received a collective score at or above average for the 2014-2015 school year. About 1,580 4-year-olds participated last year. The Mississippi Department of Education does not track the number of 4-year-olds in the state, but last year there were over 40,000 kindergartners enrolled in public schools.
The Mississippi Legislature passed the Early Learning Collaborative Act in 2013, but this past school year was the first full year the program could be assessed for outcomes. Mississippi's previous plans to start a pre-K program were assigned to the state's Department of Human Services, but the 2013 bill handed that power off to the Department of Education.
Rachel Canter, executive director of Mississippi First, an education policy nonprofit organization, said before the pre-K collaboratives, Mississippi was one of 11 states without a pre-K program.
The law was specific from its outset. Funding went to the Department of Education to disperse, and communities had to write joint applications that included a public school in Head Start and could also include other public schools and private child-care centers throughout the whole community.
How It Works
Participation in the collaboratives is on a volunteer basis. After their applications were approved, communities formed a council and appointed a lead partner, in most cases the school district, to disperse the funds and hold responsibility for the program.
However, collaboratives look different all over the state because multiple school districts can apply as one collaborative. Canter said the law requires that partners in the collaborative be licensed facilities, which may make it difficult for more rural communities that do not have many licensed child-care providers to start with.
Louise Lloyd, the CEO of Sunflower and Humphreys Counties Inc., is the administrator of the ELC in those counties because her company is the lead partner.
The ELC in Sunflower and Humphreys Counties was one of the eight collaboratives that received a collective score at or above average or the past school year. In the collaborative that kicked off last August, 147 children in nine classrooms meet in schools and day care centers throughout the counties. The pre-K program is a full-time curriculum for 4-year-olds who meet five days a week from 7:30 a.m. to 2:30 p.m.
Nathan Oakley, executive director of elementary education and reading at the Mississippi Department of Education, said that early learning standards for public schools were updated in 2013, incidentally when the ELC Act passed. Oakley said those standards for 4-year-olds include learning numbers, letters, shapes and colors as well as motor skill development, social and emotional interaction.
"The 4-year-old skills are foundational skills, or skills that a student would need to go into kindergarten," he said. "It kind of builds upon itself."
Lloyd said she saw great progress with the children and thinks the program is working. "We had great attendance," she said. "We only lost two students all year."
The 2014-2015 school year was the first full year that the program was up and running, because initially collaboratives were not selected until December 2013. Canter said she believes more people will look to join in the future.
"We will probably see over time more people asking to join current collaboratives, and wanting to start their own," she said.
How It's Funded
The Legislature leveled off the funding for the program at $3 million in the Department of Education's budget in 2013, and that allotment stayed the same in 2014 and 2015. Funding for the program is not attached to MAEP because the funds are competitive and phased in over time—this past year no additional funds were allotted to the program.
"We hoped the Legislature would increase the funding last year, but now that we actually have results from the first full year, that will make a stronger argument for them to increase the funding," Canter said.
Due to funding constraints, transportation is not provided in the Sunflower and Humphreys Counties Collaborative. Lloyd said they look at addresses on the children's applications to match them to classroom locations nearest to them.
The 4-year-old quota in the Sunflower and Humphreys collaborative is 147 students, and so far there is no wait list for the 2015-2016 school year.
Lloyd says the collaborative has one large donor but is looking to recruit additional donations for the program.
Even after one year, Lloyd was pleased with the progress of the collaboratives and said the pre-K program is important for children in Mississippi. She said that early learning helps students get prepared for third-grade testing.
"There's a need, and parents recognize there's a need," Lloyd said. "When you have parents saying my child or grandchild made great progress and is ready to skip over two grades, that's doing good."
Pre-K programs are some of the most effective intervention programs available to students, Canter said, pointing to 40 years' worth of data to support the claim.
"We know that schools have tremendous power to catch kids up, but it would be a much better use of resources to make sure kids are ready," Canter said.
Canter said the feedback she has heard from the collaboratives is positive. Two-thirds of kindergartners in the state did not meet the average readiness score in 2014. Now two-thirds of the children participating in the collaboratives are meeting the benchmark.
An added bonus to ELCs is that they can directly benefit the community and individuals who participate. Canter said an individual or a business making a donation to a collaborative can receive tax credit—not a deduction—making donating an attractive idea. A tax credit means that your taxable income is lowered based on how much you contribute—not just deducted from your total amount of taxes. There are $3 million in tax credits available to match what the Legislature has spent on the program statewide.
"The purpose of it is to help local communities be able to raise money locally to go toward their collaborative," Canter said. "If you make the donation to them, then they can spend it on services to kids because they have to make a 50-percent match in order to get the state money."
The 11 state collaboratives are: Monroe County, Clarke County, Coahoma County, Desoto County, McComb County, Pearl River Valley, Petal Excel by 5 Coalition, Picayune School District Head Start, Sunflower and Humphreys Counties, Tallahatchie County and Corinth-Alcorn Counties.
The Mississippi Department of Education received 30 applications for collaboratives during the proposal cycle in 2013. Available funding only allowed for 11 ELCs. Applications were judged based on staffing, community engagement, qualified staff and evidence of need. MDE could not disclose whether any Jackson metro applications were received.
Correction: An earlier version of this story had "4th Graders" in the headline and should have said "4-Year-Olds." We apologize for the error.
Support our reporting -- Follow the MFP.