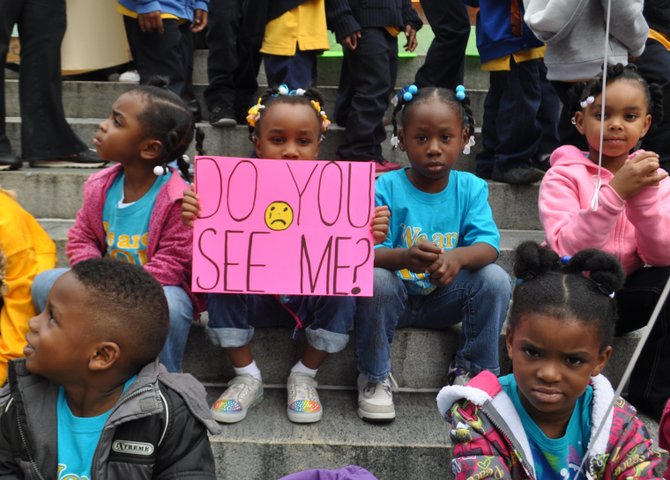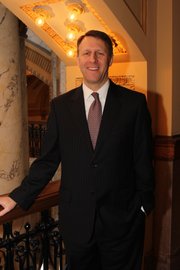 Ninety percent of a child's critical brain development occurs between birth and age 5. Children in Mississippi are not required to attend school until age 6. The disconnect between those two facts is the No. 1 concern of early-education advocates in Mississippi. Although data show overwhelmingly that early education is crucial to academic success throughout a child's life, Mississippi has been slow to provide the youngest and poorest kids with the tools to achieve.
"Parents get no public help," said Carol Burnett, the executive director of the Mississippi Low-Income Child Care Initiative.
Burnett sees families struggle firsthand with providing early learning education for their children. For economically privileged families, early childhood education is a feasible option. Ensuring early education for children in poverty, however, is often difficult, and nearly 23 percent of Mississippians are living under the poverty level, U.S. Census Bureau information shows.
Most preschools and early learning centers in the state are privately owned and operated, and operation costs, especially of well-supplied, adequately staffed and curriculum-driven centers, elevate the price of attendance. Few low-income parents can meet private preschool prices.
Burnett explains that many parents who work full time send their children to all-day childcare facilities. Low-income parents must send their children to affordable, convenient day-care centers, many of which lack educational emphasis, especially considering child-care providers are only required to be at least 18 years old and have a high-school diploma or GED. At most private preschools or pre-kindergarten programs, parents are expected to pick their children in the early afternoon, unless they can pay extra for "after-care."
Low-income parents, however, have more difficulty navigating the early pick-up times because of work schedules or limited transportation and cannot afford after-care.
Burnett said she is frustrated by a "double standard" that exists in the minds of many Mississippians, especially in regard to mothers. Higher-income mothers are encouraged to stay at home and care for children, while low-income mothers are expected to go to work to lower government assistance spending. Working mothers in poverty, especially single mothers, have difficulty procuring quality education for their children because of their limited income and flexibility. Burnett says this standard is unfair.
The Benefits of Early Ed
Although most of Mississippi's children do attend kindergarten, fewer than half of the state's 4-year-olds are enrolled in a pre-school program, and many children must repeat the grade level, showing a lack of preparedness.
The Southern Education Foundation reports that this repetition cost Mississippi $383 million from 1999 to 2008. This lack of preparedness, most often, is observed in children with no early childhood education, often children from low-income families. Mississippi currently has no statewide, public early education programs. The cognitive and social benefits for children in early childhood education programs are undeniable.
In the HighScope Perry Preschool Study, published by the HighScope Educational Research Foundation, researchers studied 123 at-risk 3- and 4-year-olds, half of whom were enrolled in a high-quality, participatory learning, preschool program and the other half receiving no early learning education.
Researchers began the study in 1962 and continued to take benchmark data until the children turned 40. Children in the preschool program were 39 percent more likely to have an IQ score of 90 or above at age 5, 34 percent more likely to reach basic achievement level at age 14, 16 percent more likely to graduate high school, and 20 percent more likely to earn over $20,000 per year at age 40. They were also more likely to hold a job and less likely to be arrested.
In a similar study, known as the Carolina Abecedarian Project, researchers from the Frank Porter Graham Child Development Institute at the University of North Carolina at Chapel Hill studied children randomly assigned to an early education intervention group and a control group. Children in the intervention group partook in an individualized curriculum, emphasizing language. The study showed that children in the intervention group scored higher in cognitive tests from toddler stages through age 21, displayed higher, long-term academic achievement in reading and math, were more likely to attend a four-year college, and were older upon entering parenthood.
It's Complicated
For Mississippi, the delay is a complicated matter. The Mississippi Low Income Child Care Initiative keeps a watchful eye on the political developments regarding early childhood education in the state. Burnett says that several elements keep Mississippi developing slowly. Looming upfront expenses and delayed returns deter legislators, she says, adding that the state's political structure does not allow for ease of long-term planning. Also, many private preschools and childcare facilities already exist. Legislators are concerned with how statewide action could potentially affect the private sector and address regulations on private centers. Public opinion regarding funding leaves the state divided as well, she says.
The Mississippi Center for Education Innovation Early Childhood Study polled 1,000 registered Mississippi voters in 2010 and found that 59 percent of them believe that parents are either primarily or secondarily responsible for funding of early childhood education. Thirty-four percent say parents are primarily responsible, compared to 31 percent state government and 12 percent federal government. Burnett says this mindset sways citizens from the ideas of state funding and public options, especially to assist low-income families.
The survey, however, also revealed hopeful statistics in favor of making early childhood education more widely available. Seventy-eight percent of voters polled said that they support the improvement of early education opportunities. Nearly 60 percent say that they would pay higher taxes to fund such opportunities.
Our Current Options
Mississippi currently offers subsidized early education options; however, they are small. Burnett recognizes that low-income parents can apply for the Mississippi Child Care Payment Plan, a federally funded, subsidized childcare program that allows families to freely choose childcare and assists in its expenses. Burnett, however, emphasizes that this program serves only around 10 percent of families that qualify.
Head Start programs provide some relief. Using grant money from the Federal Head Start Act, the Head Start Collaboration Office aids in creating free early learning programs and providing support for low-income children and their families in Mississippi. Hinds County currently has 16 centers. Head Start emphasizes school readiness and has its own statistics. According to the Mississippi Head Start Association, for every dollar invested in Head Start, the U.S. gains $7 to $9 in returns. Head Start, unfortunately, cannot possibly reach all children who qualify for the program on the allocated federal funding.
The Early Learning Collaborative Act of 2013 represents Mississippi's first state-funded pre-kindergarten program. The Legislature appropriated $3 million in funds for the program, which promotes voluntary pre-K programs in private childcare centers and public schools.
Gov. Phil Bryant in a press release last year the legislation would "provide more opportunities to support school readiness in young children and further my push for literacy improvements."
Mississippi First, an education-oriented, non-partisan, nonprofit organization that supports charter schools, says the act requires private centers to collaborate with Head Start programs and public pre-K programs and to be rated based on NIEER benchmarks, providing common standards, in order to receive funding.
Participating childcare systems have until 2016 to choose quality measures under the eye of the Mississippi Department of Education. The appropriated funds, however, represent less than half the intended funding, the program currently reaches only 11 communities, and in the next two and a half years, it will affect only an estimated 4 percent of the state's 4-year-olds. The program also does not prioritize seats based on financial need.
However, Rachel Canter, executive director of Mississippi First, said, "It is a step in the right direction. I'm very excited about where the collaboratives are going to go. "
Burnett says the state should use existing private childcare centers as well as expanding a public pre-kindergarten system, and have both options operate under set, overhead standards, similar to the collaboration in the Early Learning Collaborative Act of 2013. Burnett says this idea would save money, because the state would utilize existing establishments.
The Mississippi for Education Innovation Early Childhood Study showed that 66 percent of polled voters prefer "enhancing the existing public and private early childhood programs," while 25 percent prefer "expanding the public K-12 system," though the poll is not a complete and accurate representation of voters' opinions.
Canter supports a similar, flexible approach. She said, "Most states don't restrict what type of provider can provide a high quality pre-K experience. You could get it from Head Start, you could get it from a public school, you could get it from a private child-care center, just depending on which one is able to meet state standards."
"There's no one-size-fits-all for pre-K provision in a rural state, and we need to continue to have a law that's going to be somewhat flexible to allow communities to look at their needs and to design a program that includes all children in the best way possible," Canter said.
Canter says a collaborative model like the Early Learning Collaborative Act is the right solution; however, in order to stretch statewide, the program needs a hefty increase in funding.
Investing in the Future
Many advocates of early childhood education, like Burnett and Canter, argue that the federal and state government should provide more payment assistance programs for low-income parents and that, ideally, the state should fund statewide programs for Mississippi's children, in order to help low-income children and provide equal opportunity. An endeavor of that scale is extremely expensive, especially for an economically limited state like Mississippi. Research, however, reveals that investing in early education, especially for at-risk children, is worth it.
In the aforementioned HighScope Perry Preschool Study, the education costs for children in the HighScope preschool program totaled $15, 166. Benefits, on the other hand, totaled $7,383 in education savings, $14,078 in taxes on earnings, $2,768 in welfare savings and $171,473 in crime savings. For every dollar invested, the program rendered $12.90 in benefits.
W.S Barnett and L.N. Masse's "Economics of Education Review" reports that the ratio of program savings versus program spending for the Carolina Abecedarian Project was 2.5:1.
Other southern states, including Arkansas, Tennessee, Georgia, Louisiana and South Carolina, are catching on and are now nationally ranked for pre-kindergarten enrollment and program quality, says the Southern Education Foundation. Early childhood education advocates hope that Mississippi will follow their lead.
"Our long-term vision is for every child who wants to attend pre-K to be able to attend a high quality pre-K," Canter said.
This story is edited to reflect a correction. A previous version misstated the provisions of early-education legislation passed last year. The act requires centers to meet NIEER benchmarks not the Quality Stars rating system. We apologize for the error.
More like this story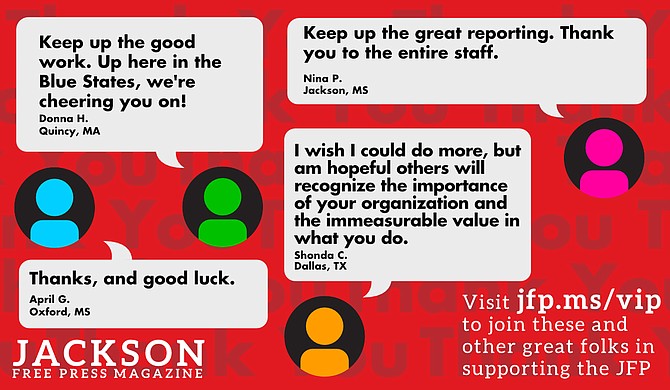 Thanks to all our new JFP VIPs!
COVID-19 has closed down the main sources of the JFP's revenue -- concerts, festivals, fundraisers, restaurants and bars. If everyone reading this article gives $5 or more, we should be able to continue publishing through the crisis. Please pay what you can to keep us reporting and publishing.