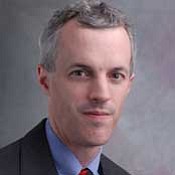 Thank you for publishing "To Finish What They Started" by Leslie McLemore II (March 25-31, 2015) concerning the importance of voting and the need for laws to protect that fundamental right for all Americans. As the 50th anniversary of the March at Selma passes, we ought to improve our election laws by doing these things:
The United States Congress should pass a new Voting Rights Act. The Voting Rights Act has been good for America and good for Mississippi. The result of the U.S. Supreme Court decision in Shelby County v. Holder will be discriminatory changes that could have been easily prevented with U.S. Justice Department pre-clearance or expensive, lengthy lawsuits.
Mississippi needs to allow online voter registration to make it easier for all citizens to register and for voters to easily update their information if they move.
Mississippi needs to allow early voting so citizens can vote in person two weeks before the election.
A Mississippian who has lost his or her right to vote due to a criminal conviction should regain that right after the individual has paid his debt to society and satisfied all conditions of his sentence. Today, tens of thousands of Mississippians are disenfranchised for life with no possibility of regaining the right to vote unless the Legislature passes a bill in their name, or they receive a pardon from the governor.
Mississippi ought to send a positive message to the country and embrace voting reforms that make our state better.
David Blount of Jackson, a Democrat, represents Hinds County District 29 in the Mississippi State Senate. He is vice chairman of the Senate Elections Commission and previously was communications director for Mississippi Secretary of State Eric Clark.
Support our reporting -- Follow the MFP.