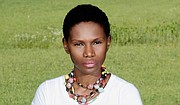 Immunization is one of the greatest public-health achievements in the 20th century, but as with all medications, vaccines can harm. We should be asking why some children experience severe reactions, while most in society do not.
In 1988, the National Vaccine Injury Prevention Act established the National Vaccine Injury Compensation Program primarily to protect pharmaceutical companies from being sued for vaccine-related injuries.
The program is a no-fault alternative to civil court for the purpose of compensating plaintiffs who have experienced a vaccine-related injury. It takes approximately two to three years for adjudication after a claim has been filed.
Claims are decided by eight special masters of the United States Court of Federal Claims or in a negotiated settlement. The secretary of the U.S. Department of Health and Human Services (HHS) is the defendant and is represented by the Department of Justice. Plaintiffs must go through the program before they can bring charges in civil court. Punitive damages are not allowed, and compensation for pain and suffering or death is capped at $250,000, which has not changed since the act was passed in 1988. Compensation covering lifetime medical care and lost wages can reach $10 million.
Initially, plaintiffs merely had to demonstrate they were administered the vaccine and experienced a HHS-recognized adverse reaction within a specified time. However, in 1995, the HHS modified the table. In doing so, it eliminated some injuries and narrowed the injury time period associated with others. Consequently, it has become more difficult for plaintiffs to prove a vaccine injury, which explains the high dismissal rate. An individual who has received a vaccine containing tetanus must experience anaphylaxis or anaphylactic shock within four hours of the vaccine administration. Encephalopathy must occur within 72 hours.
According to the NVIP, the vaccine injury must have endured for more than six months after the vaccine was administered or resulted in hospitalization, surgery or death. A claim must be filed "within three years after the first symptom of the vaccine injury or within two years of a death and four years after the start of the first symptom of the vaccine injury that resulted in the death." Also, the plaintiff must pay a $400 filing fee.
 Since fiscal-year 1989, more than 15,000 claims have been filed, of which 13,804 have been adjudicated. Of the 13,804 adjudicated, 3,941 were compensated and 9,864 were dismissed. A total of $2,885,038,650.06 has been awarded to plaintiffs and $121,636,170.55 paid for legal fees. The highest number of claims was filed in fiscal years 1991, 2003, 2004, and 1990. The most common vaccines implicated in 14,591 injury-related claims were "Unspecified," DTP, influenza, MMR and Hepatitis B, which accounted for 37 percent, 22.5 percent, 11.6 percent, 6 percent and 4.2 percent, respectively. Of the 1,156 deaths, DTP, influenza and DTaP accounted for 60 percent, 7.2 percent and 6.9 percent, respectively.
Those numbers represent such a small segment of our population, but these are people whose lives were seriously harmed. It's time we stop the pro-vaccine and anti-vaccine argument and begin a productive dialogue about ways of identifying those children who are genetically predisposed to vaccine complications to prevent the likelihood of them being injured. For example, some children are genetically predisposed to type 1 diabetes, and researchers have identified a number of environmental factors, such as dairy-based infant formula, that increases the risk of those susceptible children developing the disease. Perhaps such an examination should be done to identify and protect children who are at high risk of experiencing an adverse reaction to a vaccine.
There are contraindications to drugs, as well as vaccines. The U.S. National Library of Medicine defines a contraindication as a "specific situation in which a drug, procedure or surgery should not be used because it may be harmful to the patient." The vaccine manufacturers have clearly identified contraindications to various vaccines in their drug pamphlets, and the CDC provides a guide to vaccine contraindications. The guide is "designed to help immunization providers determine what common symptoms and conditions should contraindicate vaccination and which ones should not."
Do most health care providers refer to this guide and consult with parents before administering vaccines? Are parents even aware of the guide or the vaccine pamphlet inserts, which they can use to assess their child's risk of injury and perhaps better plan when to vaccinate? These are legitimate questions that we should investigate if want to make vaccines as safe as possible.
Getty Israel, MPH, is author of "When Poor Was Healthy: How a Healthy Lifestyle Can Prevent and Reverse Chronic Diseases" (Pathway to Wellness, 2015). She reads and signs the book at Barnes and Noble at the Renaissance in Ridgeland on Saturday, April 11, from 2 to 4 p.m.
More stories by this author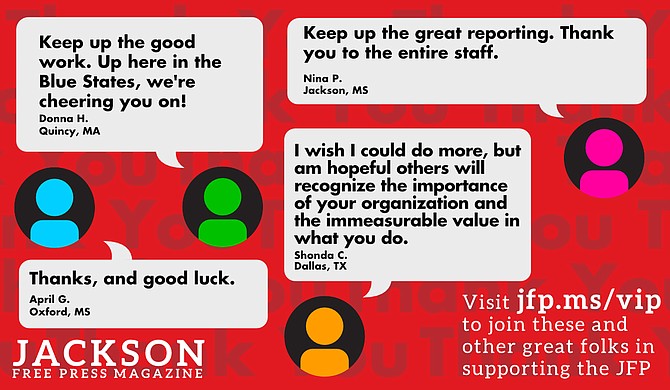 Thanks to all our new JFP VIPs!
COVID-19 has closed down the main sources of the JFP's revenue -- concerts, festivals, fundraisers, restaurants and bars. If everyone reading this article gives $5 or more, we should be able to continue publishing through the crisis. Please pay what you can to keep us reporting and publishing.