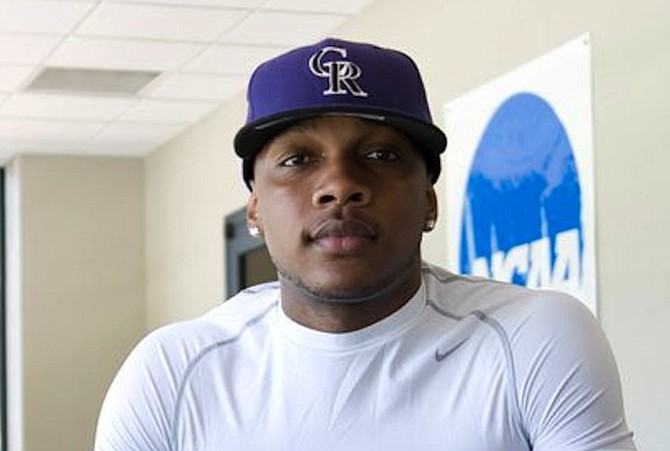 Juan Joseph, a graduate of Millsaps College and a standout quarterback on the Majors' football team, died early Sunday, Nov. 16, in a Baton Rouge, La. hospital.
Joseph and two friends had been leaving Allure nightclub in Baton Rouge when the group became involved in a verbal altercation with another group of men in a vehicle after the driver, Lemark Cloud, struck one of Joseph's friends with the vehicle.
During the argument, Cloud exited the vehicle and flashed a gun at Joseph's group. Joseph was trying to get his friends to leave when the vehicle's front seat passenger, Kendric Cloud, got out and shot Joseph twice in the chest without provocation, according to police reports. Joseph died of his injuries after being taken to a local hospital.
Kendric Cloud, who has a lengthy criminal record and was just released from prison on Nov. 5 after serving over a year on a drug-related charge, has been charged with second degree murder, illegal use of a weapon, and felon in possession of a firearm. Lemark Cloud has been charged as an accessory to all 3 charges.
Joseph attended West Saint John Parish High School in Edgard, La., where he played baseball, basketball and football. Joseph was a member of the Rams 2003 and the 2004 Class 2A State Championship team. Two of his teammates were future LSU and NFL players Tyson Jackson and Quinn Johnson. Joseph was an honors student in high school and graduated sixth in his class with a 4.1 GPA on a 4.0 scale.
After graduating, Joseph came to Millsaps despite having received a full scholarship offer from Alcorn State University. He majored in business administration with an emphasis on finance and marketing.
Joseph played on the Millsaps football team from 2005-2008, during which time he was a three-time Southern Collegiate Athletic Conference Offensive Player of the Year. In 2008, Joseph won the Conerly Trophy as the best football player in the state of Mississippi. He is the only Millsaps player to have ever received this honor, and the only player from a Division III school to win the trophy.
The Millsaps quarterback set a number of records during his career, including passing touchdowns in one game with 6 against Rhodes College in 2008, passing touchdowns for a season with 32 in 2008, passing yards for a season with 3,463 in 2008, total yards for a season with 3,875 in 2008, pass completions for a season with 301 in 2008, career pass completions with 814, career passing yards with 9,295, career touchdown passes with 87 and career total yards with 9,832.
Joseph earned his degree in business in May 2009, and an M.B.A. from the Else School of Management at Millsaps in 2011. After graduation, Joseph played in the Canadian Football League, joining the Edmonton Eskimos as an undrafted free agent. He was later traded to the Saskatchewan Roughriders, still later joined the Lafayette Wildcatters. Joseph also took on a job in Baton Rouge as a quarterback coach for his high school alma mater.
Millsaps College President Robert W. Pearigen said Joseph had a lasting impact on the Millsaps community.
"As a student and as an athlete, Juan commanded our respect and admiration," Pearigen said in a release. "In everything he took on, he focused on doing it to the best of his ability. This is a sad day for us all, and our thoughts and prayers go out to Juan's family."
Aaron Pelch, head coach of the Millsaps football team, spoke of his experience coaching Joseph.
"Juan was one of the best players I've ever seen wear a Millsaps uniform, and he played one of the biggest roles in our program's resurgence," Pelch said in a release. "His legacy as a football player should not overshadow his dedication as a coach and mentor of young men, and that of a father and devoted husband. I'm shocked and saddened by his passing, as are all the Major coaches and players who worked with him during his time at Millsaps."
Joseph leaves behind a young daughter and his wife, Kala, who is expecting the birth of their second child within the next few weeks. The Joseph family and the Rybiskie family—Kala's family—have set up a memorial fundraiser for Kala Joseph and the children.
Support our reporting -- Follow the MFP.