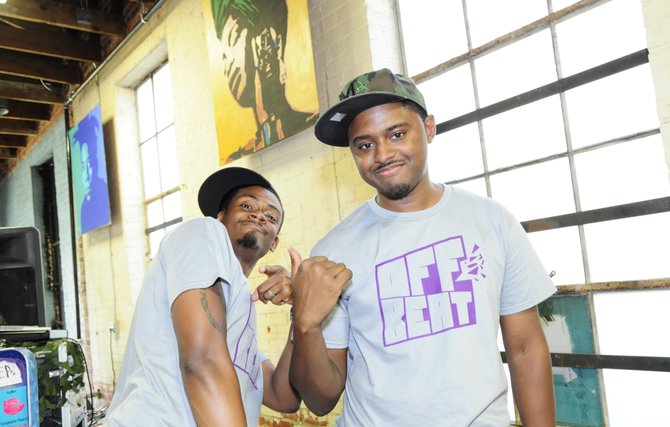 Phillip Rollins, better known around Jackson as DJ Young Venom, opened a new store called Offbeat Saturday, May 17. Located at 151 Wesley Ave. in midtown, Offbeat offers new and vintage records, apparel, designer toys, art books and graphic novels.
Rollins hopes that his store will help expose Jackson and Mississippi to a broader view of art, as well as serve as an outlet for young artists of color in the area who might not otherwise get as much exposure.
"I've been in midtown since I first started deejaying 10 years ago, and I've wanted to expand people's views on the arts around here for a long time," Rollins said. "I want to help people look beyond traditional views of arts like watercolor and sculpture, and see that things like action figures and comic books can be art as well. You need to know how to sculpt and paint to make action figures, and you need good penmanship for making graphic novels. These things can be honed to a higher degree just like traditional art."
Rollins is known for operating the annual 4 The Record swap, an event in which vinyl record enthusiasts gather to trade new and vintage records. Rollins hopes that Offbeat can be involved in the event in the future, though he wants to keep the swap's location as the Arts Center of Mississippi. In the future, he also plans to use the shop to host alternative arts workshops for kids.
Offbeat is open Fridays from 3 p.m. to 7 p.m., Saturday from noon to 7 p.m., Sunday from noon to 4 p.m., and on weekdays by appointment only. Call Offbeat at 601-376-9404 or follow the shop on Instagram and Facebook. An upcoming website, offbeatjxn.com, will feature news on inventory items and upcoming workshops.
TA Associates Invests in Jackson-Based Tech Company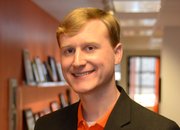 At the beginning of May, TA Associates, a leading global growth private equity firm—a company that invests in other companies that show high growth potential—completed an investment deal in which it bought the majority of shares in Jackson-based technology company Bomgar.
Joel Bomgar started the Bomgar company 11 years ago. Bomgar specializes in software that enables tech support workers do their jobs more efficiently. Bomgar products include laptops, servers, smartphones and tablets, point-of-sale systems, medical devices, and kiosks. The company also conducts remote training and presentations, and manages third-party vendor access for companies. Bomgar is one of the fastest-growing private companies in North America, with more than 200 employees serving more than 8,000 corporate customers in 65 countries.
"Bomgar has a reputation for customer-focused development, intuitive product functionality and high-quality service, and is well-regarded among large enterprise clients," Ashutosh Agrawal, a director at TA Associates who will join Bomgar's board of directors, said in a release. "We believe that Bomgar uniquely addresses the needs of enterprise technology support organizations based on truly differentiated security, integration, collaboration and management capabilities."
TA Associates has invested in more than 430 companies around the world and has raised $18 billion in capital. The company seeks out businesses that have passed $50 million in annual revenue and makes investments to grow revenue to multiple times that amount.
With the increased capital, Joel Bomgar anticipates that his company will be able to provide a large amount of new jobs for Mississippians, though he did not have an exact estimate.
"I made a commitment to my employees from the beginning that we at Bomgar wouldn't go through a deal like this with another company unless it was beneficial to employees, customers and investors, in that order," Bomgar said. "This arrangement should be beneficial to all involved."
For information on Bomgar, visit the company's website or find it on Facebook, Twitter or LinkedIn.
MHRA Begins Seafood Trails Program
Earlier this month, Mike Cashion, executive director of the Mississippi Hospitality and Restaurant Association, began a program called Seafood Trails, a tourism-promotion initiative that spotlights restaurants that offer Gulf Coast-caught seafood. Funded by BP and inspired by the Mississippi Blues Trail, the program aims to aid restaurants affected by the 2010 Deepwater Horizon oil spill.
Cashion and Grady Griffin, MHRA's educational director, will oversee the project, and a focus group will manage marketing, advertising and media purchases.
To be part of the Seafood Trails program, restaurants must have at least five menu items featuring seafood caught in the Gulf of Mexico through Dec. 14. Participating restaurants must also exhibit marketing material as provided, train and educate staff on the Seafood Trails program, submit data on sales increases or decreases to MHRA, ensure products are of Gulf of Mexico origin, and agree to random audits on the authenticity of their products. MHRA reserves the right to discontinue participation of restaurants that violate these terms.
Seafood Trails is currently open only to restaurants on the Gulf Coast. However, MHRA plans to expand the program to include any Mississippi restaurant meeting the requirements if it proves successful.
For more on the Seafood Trails program, visit msra.org.
Support our reporting -- Follow the MFP.