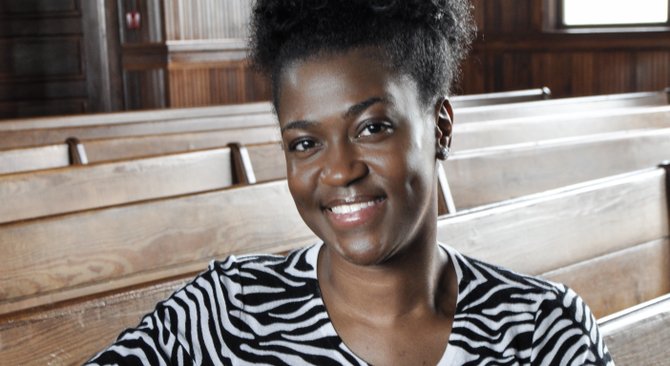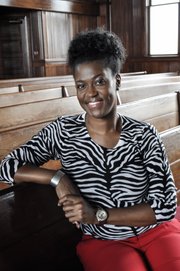 Even though she was born a generation after the murder that galvanized the Civil Rights Movement in 1955, Daphne R. Chamberlain considers herself a member of the Emmett Till Generation.
Chamberlain was 9 when she saw the now-famous photograph of Till's open casket in an issue of Jet magazine that commemorated the 35th anniversary of the 14-year-old's killing. The photograph lit an activist flame in Chamberlain, like civil-rights workers who preceded her, many of whom were also spurred to action by Till's grisly death in Money, Miss., at the hands of white men.
But Chamberlain did not realize the magnitude of civil-rights veterans' work until after she read John Dittmer's book "Local People: The Struggle for Civil Rights in Mississippi" and transferred from Mississippi University for Women to Tougaloo College in her junior year. There, she met Lawrence Guyot—a Tougaloo alumnus and director the Mississippi Freedom Democratic Party in 1964—and, eventually, a host of both veteran and younger activists.
Chamberlain, 34, doesn't consider herself part of that activist tradition; she prefers to be called "historian," "mobilizer" or "scholar-activist." She traces her devotion to scholarship to her mother, Jean Chamberlain, an educator, and her grandmother, Mattie Burks Kelly, who always told the children in Chamberlain's family to always "get your lesson," which was her way of encouraging lifelong learning.
Chamberlain completed her bachelor's degree in history at Tougaloo in 2001 and went on to the University of Mississippi to complete her master's and doctoral degrees in history.
Her dissertation focused on the participation of children ages 7 to 18 in Jackson during the Civil Rights Movement. From 2010 to 2013, she worked at the COFO (Council of Federated Organizations) Civil Rights Education Center at Jackson State University, first as project manager then as director. Afterward, Chamberlain returned to Tougaloo, where she is an assistant history professor and coordinator for Civil Rights & Social Justice Initiatives.
She also co-chairs the Mississippi Freedom Summer Youth Congress, which is part of the 50th anniversary of Freedom Summer (see page 10). The congress focuses on community organizing and building political power, which will include training on mounting, staffing and funding political campaigns, as well training young people to run for elected office. Chamberlain sees her job as helping students understand the social and political landscape of the civil-rights era and how systems of inequality remain in place today.
"Young people are responding, whether it's (about) education, how crucial it is to have access to the ballot, to change economic systems, to change what's going on in labor across the country," she says. "So they're not silent. We just need to pay attention."
More stories by this author
Support our reporting -- Follow the MFP.