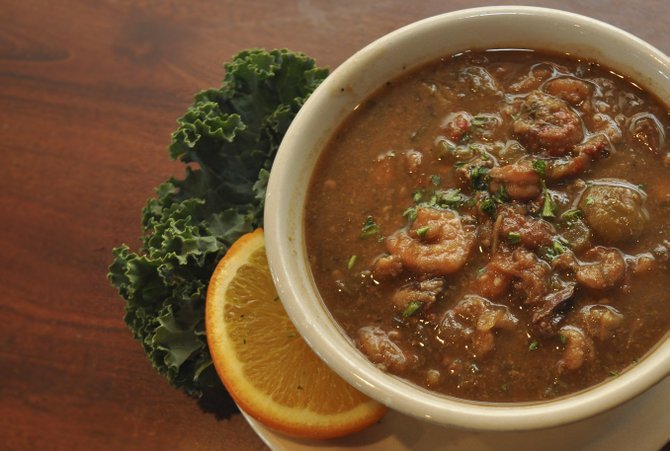 Que Sera Sera Awaits New Owners
Boo Noble and his son, Perrin Noble, have run Cajun restaurant Que Sera Sera (2801 N. State St., 601-981-2520) in Fondren for 25 years. Now, the two have decided to take a break from the restaurant business and are putting the long-standing restaurant up for sale. The Nobles are currently awaiting word from potential new owners.
"We've had a great run in Jackson, and the city's done fine by me," Boo Noble said. "I've made a lot of great friends here, and the support of the people has been wonderful. I'm just looking to slow down so I can take it easier now."
The Nobles may look into relocating in the future, but they haven't made any concrete plans, yet.
Que Sera Sera has been the first place recipient of JFP's annual Best of Jackson Awards for Best Red Beans and Rice and Best Gumbo every year since 2003. The restaurant has also received many awards for Best Outdoor Dining and Best Brunch.
MCEE Offers Entrepreneurship Education Program
The Mississippi Council on Economic Education and the Southern Entrepreneurship Program are teaming up to provide a Master Teacher of Entrepreneurship education program for delta-area teachers, held at Delta State University (1003 W. Sunflower Road, Cleveland). During the program, middle and high school teachers learn how to guide students in various aspects of entrepreneurship, from creating a business plan to opening their own business.
The Master Teacher of Entrepreneurship course consists of five modules, the first of which takes place Sept. 20, from 8 a.m. to 4 p.m. There is no charge for teachers to attend and materials are included, but participants must attend all five modules.
Participating teachers will receive continuing education credits and a $250 stipend.
A sample MTEnt Program syllabus is available here. The syllabus is subject to change.
Participants can register for the program on MCEE's website. The deadline for registration is Sept. 5. For more information, call Kristi James at 601-974-1325 or email [email protected]
Oxi Fresh Comes to Jackson Following Endorsement
Oxi Fresh Carpet Cleaning, an environmentally friendly carpet-cleaning service with 250 locations in 45 states, will open its first locations in Jackson after personal-finance social network WalletHub.com endorsed the city.
WalletHub named Jackson one of the top five cities in the country to start a business, based on 14 metrics that measure qualities such as financing access and five-year survival rate for new businesses.
Oxi Fresh plans to open two locations in the area over the next 12 months.
The company's cleaning devices use an oxygen-based system that leaves no sticky residue and is safe for children and pets. Oxi Fresh cleaners only require two gallons of water per home and enable carpets to dry in one hour. Oxi Fresh also provides services for rugs, upholstery, hardwood floors, and tile and grout.
Support our reporting -- Follow the MFP.