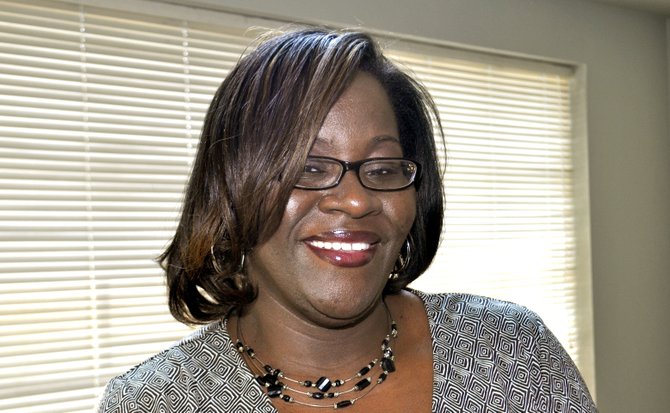 In an effort to shield Mississippi residents from predatory lenders, the Mississippi Center for Justice launched New Roots Credit Partnership, which helps connect residents to affordable banking. The City of Jackson has already implemented the program and offered it to its 2,400 employees.
Because Mississippi is among the poorest states in the country, as well as having the greatest concentration of payday lender businesses per capita, MCJ believes financial literacy and access to affordable banking options are especially vital in improving the economic state and quality of life of Mississippians.
Payday lending, or predatory lending, gives an easy, temporary solution to those facing financial troubles, unpaid bills or unexpected costs. But payday loans, which are anywhere between $100 and $500, can acquire an annual percentage rate of up to 521 percent, making them almost impossible to pay off. People who fall victim to these scams often enter a cycle of lending that is difficult to break.
New Roots Credit Partnership merges the relationships that MCJ has with financial institutions and employers to offer educational opportunities for employees as well as affordable alternative loans.
The program onnects people who may have never participated in mainstream banking, or people who have had a hard time managing accounts in the past, with Hope Community Credit Union or BankPlus, allowing them to build relationships and improve their money management.
"At the end of the day, people need to have a relationship with a financial institution, particularly those who are working to move up the economic ladder," said Ed Sivak, chief policy and communications officer of Hope Credit Union.
Hope has worked with nonprofits since its beginning in 1995 to provide just that: affordable services for people who would not otherwise be able to enter into mainstream banking, just like the 16 percent of residents in Mississippi who do not have a checking or savings account. New Roots, Sivak said, is just another way to reach people who need those services.
Once an employer adopts the program, employees can become a member of Hope and take advantage of financial literacy classes. All the employer must provide is a space to hold classes.
Paheadra Robinson, director of consumer protection for the Mississippi Center for Justice, said New Roots provides education that can have a drastic influence on how Mississippians view and use money.
"We see this as a way to really change the landscape of generational poverty," Robinson said, adding that people involved in the program can educate their family members once they have the knowledge. "To really know how to manage your money is just so key to dealing with poverty,"she said.
The City of Jackson joined the partnership in February, providing affordable banking and education to 2,400 Mississippi employees. Robinson said Jackson has set a precedent.
"That really lends a lot of credibility to what we're doing and what we're saying. The fact that the largest city and the capital city is implementing a financial wellness program for their employees speaks volumes to other municipalities and governmental bodies across the state that this is something that they see is a way to support their employees and give them an opportunity to improve their standard of life," Robinson said.
City of Jackson Communications Director Shelia Byrd declined to make city officials available for comment for this story.
In a MCJ press release, Mayor Tony Yarber, then a city councilman, said the city's decision marks another active measure "towards empowerment of its citizenry through anti-poverty legislation."
Support our reporting -- Follow the MFP.