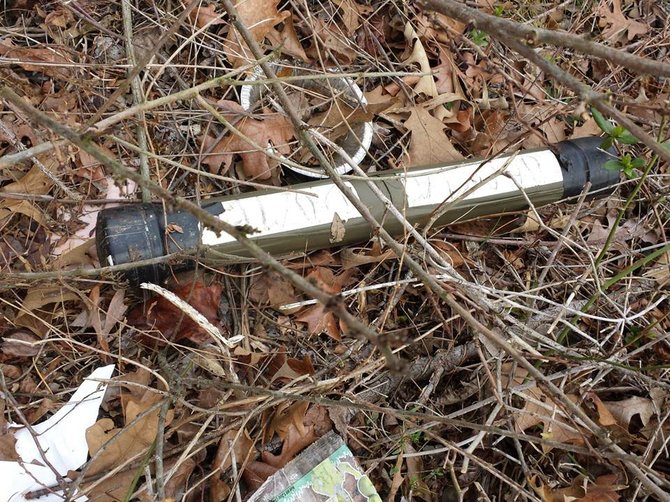 A north Mississippi family says law enforcement are investigating a possible pipe bomb found outside their home on Monday.
Christopher Stark said he was waiting for his young son's school bus when he noticed the device by their trash, near the curb, and called the authorities. Stark said the words "Obama Dumb" were etched on the metallic device that had black electrical tape wrapped around both ends.
Stark said when law enforcement authorities arrived, they set up a 300-foot perimeter, and from his home he heard what sounded like an explosion but that he could not see what was taking place because tress block the view of the street from the Starks' home.
Jackson Free Press freelance writer Casey Purvis profiled Christopher and his wife, Meredith, in November 2013 as an example of one family depending on the Supplemental Nutrition Assistance Program, a government food-assistance program for low-income families, while Chris Stark studies to be a nurse. Meredith Stark said she and her husband are supporters of President Barack Obama and have had Obama bumper stickers on their vehicles.
"I want people to be on the lookout," Meredith told the Jackson Free Press this morning, adding that she fears other people in the neighborhood might have been targeted as well.
When the Jackson Free Press called the Pontotoc County Sheriff's Office this morning, a representative who identified herself as Kay Davis, said she was unfamiliar with the investigation.
Stark said that someone from the Pontotoc County Sheriff's Office called the family today and asked whether the family had received any threats. He added that sheriff's office said the device "did not appear to be volatile."
Christopher Stark said the Pontotoc County Emergency Management Agency, the Mississippi Emergency Management Agency, the Tupelo Bomb Squad and the U.S. Bureau of Alcohol Tobacco and Firearms have all been involved with the investigation.
More like this story
More stories by this author